The Donegal coast is one of those areas that has been on my list of places to visit for many years. And last week I finally made it.
Even better I was introduced to the area's very fine sea stacks by none other than the undisputed local expert, Iain Miller.
Iain moved to Donegal from Orkney some years ago and since then has almost single handedly been developing the sea cliffs and in particular the stacks, approaching by the novel method of carrying a small inflatable boat and pump to the nearest launching point and then paddling out to whatever takes his fancy.
The quality of the climbing though seems not to have seeped out to the general climbing community. The wild coastal scenery, remote positions and fantastic rock make for exactly my kind of climbing venue. My wife was even inspired to climb a new line on a stack. That hasn't happened for many years and says volumes about the place.
Thank you Iain for a great introduction. I can't wait to get back.
You can watch the video of our adventure here: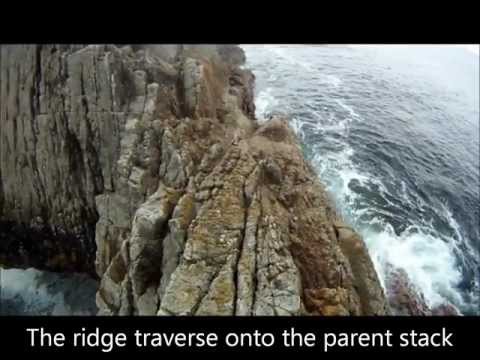 You can also download a free 45 page rock climbers guide to the sea stacks found around the west & south west coasts of County Donegal, Ireland here.