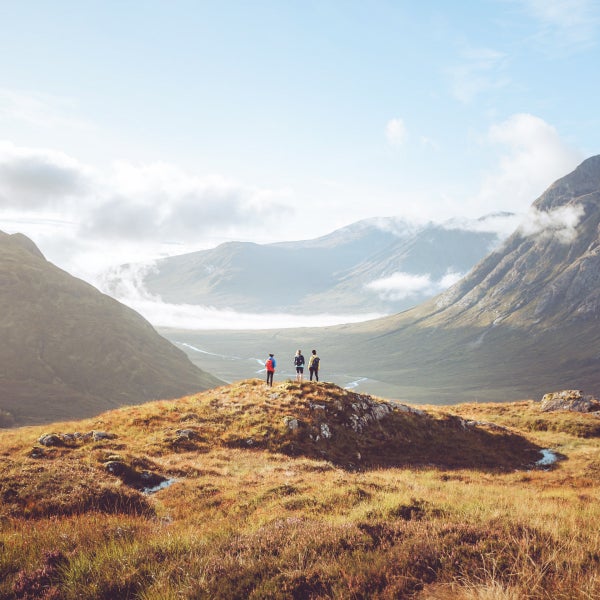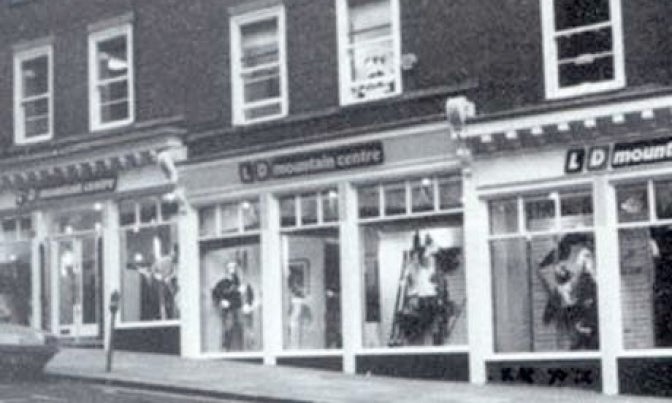 1966 - 1970
In 1966, outdoor wear as we know it didn't really exist. Then, Berghaus came along.
Born in the North East of England from a single idea by Peter Lockey and Gordon Davison, Berghaus started selling quality outdoor gear in 1966 from a small shop called the LD Mountain Centre in Newcastle, UK.
It's been our goal to make proper gear packed with innovation from the beginning. Our founders quickly gained a reputation for selling the best outdoor wear the industry had to offer, including products like Atomic Skis, Marker Bindings and Nordica Ski. They were also the first to bring the iconic SCARPA walking boot to the UK market.
The natural next step for Lockey and Davison was to make their own gear. Soon, they began to design, test and create brand new outdoor wear, inspired by what climbers actually wanted and needed. And so, Berghaus was born.
Did you know?
The name Berghaus is a literal translation of the German for 'mountain house'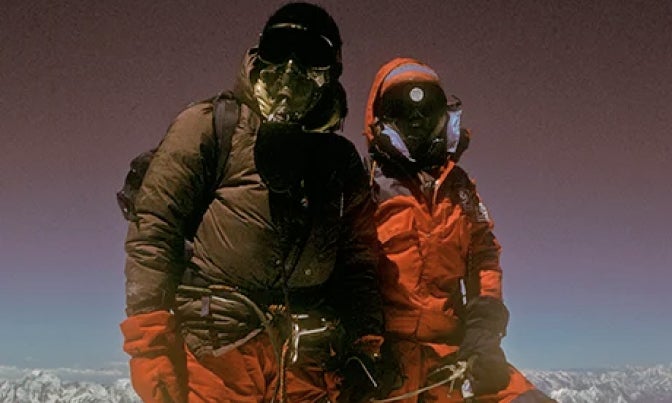 1971 - 1975
Revolutionising Rucsacs
One of the first things our founders set about changing was rucsacs. Gone were the days of rucsacs hindering rather than enhancing the climbing experience. Lockey and Davison knew the market was there, and from their brand new Berghaus factory in Washington, set about creating the first ever Berghaus rucsac - the Berg 172.
Lockey and Davison's work evolved over the next two years, culminating in the revolutionary Cyclops rucsac – the world's first backpack with an internal frame. It eventually became one of the most popular rucsacs of all time - so popular, in fact, that a version of the Cyclops still features in our elite Extrem range today.
Did you know?
Rucsac takes its name from the German for back ('ruck') and pack ('sack')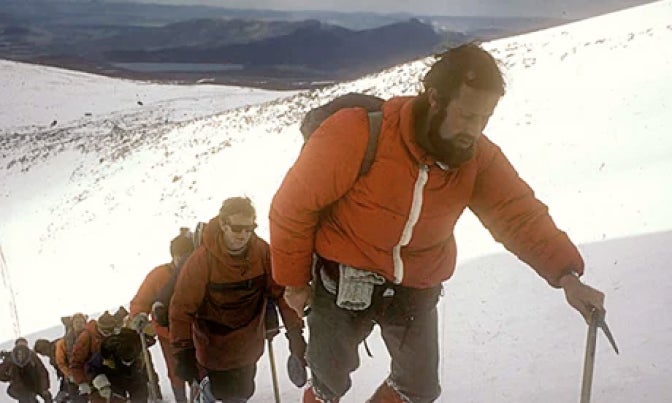 1981 - 1985
From here, the world of outdoor wear changed forever – with Berghaus leading the way.
The early 1980s saw us start to supply our elite outdoor wear to keep adventurers warm and dry around the world. We introduced a brand new concept – The Gemini. The Gemini is an early version of the InterActive system we use today for ultimate layered protection against all weather. It was the first time a walking jacket had been designed with a zip-in fleece, changing the way people thought about outdoor clothing.
But Davison and Lockey were not resting on their laurels. It was also around this time that they introduced the original A.B. (Adjustable Back) Carrying System and the Dart rucsac – innovations that cemented Berghaus' place as a leader in performance outdoor wear.
Famous faces
In 1985, one of the world's greatest adventurers, Sir Chris Bonington, wore Berghaus to ascend Everest for the first time. We also started working with Alan Hinkes – who would go on to become the UK's most successful extreme altitude mountaineer.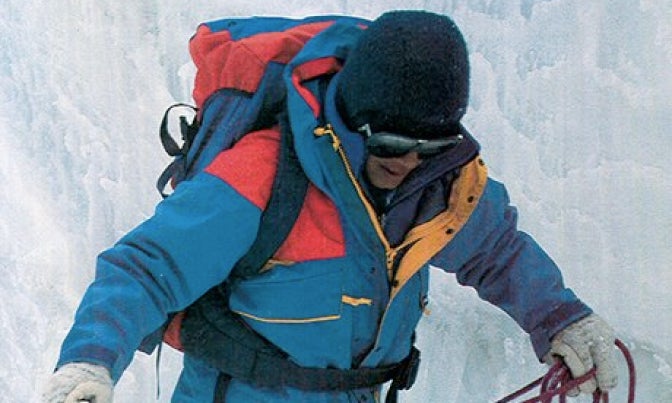 1986 - 1990
By now, we were exploring new territories and developing a clothing range that helped climbers do the same.
Already trusted by the most serious mountaineers, Berghaus created a range designed for extreme adventures. The Extrem range was launched in 1986 and included the Trango Jacket, which became an almost instant classic. Shortly after, Berghaus was awarded the Queen's Award for Export in 1988 and the Northern Business Award for Exporter of the Year.
Closer to home, Berghaus became one of the first companies to develop outdoor gear for women. Working closely with leading female climbers, mountaineers and adventurers to create tailored performance gear, we created the Lady Pulsar Rucksack, which was received to a wave of popularity.
Outstanding innovation
In 1990, we teamed up with true pioneer Bob Gore and his company W.L. Gore Associates, to launch GORE-TEX® into our products for the first time. GORE-TEX® Dry Socks footwear lining helped put an end to damp feet and created a product that's still around today.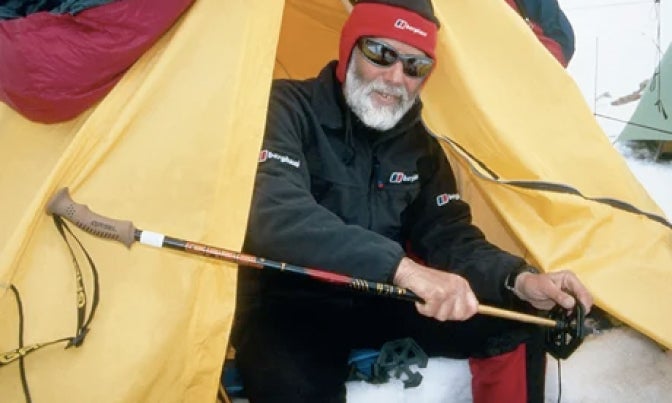 1991 - 1995
A new decade saw us continue innovate, not least in our advertising. In 1993 we went live with the now iconic 'cut-in-half man' ad, telling the story of how we layer our products – a pioneering method that's central to how we give all outdoor lovers the best protection and comfort.
In 1993, we were acquired by Pentland Group Limited, which was already home to leading sports brands Speedo and ellesse. We became one of the best-resourced outdoor businesses in the world, so we decided to try our hand at footwear. We launched our very first footwear range in the early 90s, including the Storm boot; at the time, considered to be the definitive three season hiking boot. Rucsacs weren't forgotten, either - FGA adjustable Rucksack System was developed in 1993.
Outstanding innovation
In 1995, Berghaus adapted its Extrem range to ensure that all features, like zips and toggles, could be adjusted with one gloved hand. A simple innovation but an important one, especially when you're 3000ft up.
Did you know?
Berghaus created one of the first adverts to feature the then new sport of mountain biking in the early 1990s.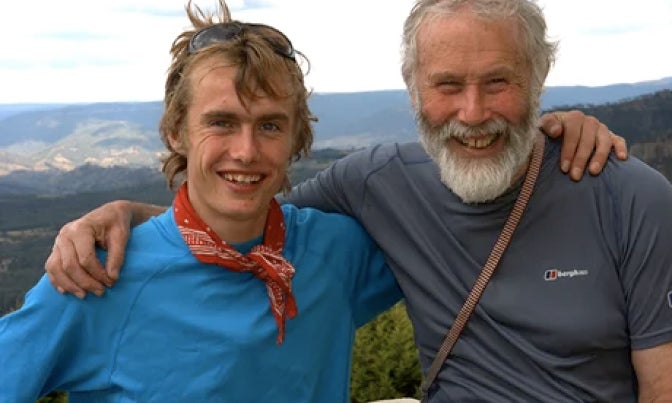 As a new century approached, Berghaus looked to the future. The launch of Berghaus Simplex in 1997 minimised layers of fabric in outerwear to create a more breathable, lightweight product. And it worked.
1999 saw the introduction of the lightest, most packable outerwear available – GORE-TEX® Paclite®. The highly waterproof, windproof and breathable range of clothing became an instant hit.
Outstanding innovation
The Nitro rucksack, introduced in 1998, with its ultra-modern styling, and unique Limpet carrying and compression system was unlike any other rucsac that came before it. And it wasn't just within the outdoor community that it caused a stir. The Design Council of Great Britain was so impressed with the Nitro's groundbreaking design that it was awarded the Millennium Product Award.
Notable climbs
Alex Huber completed the first ever climb of the North America wall on El Capitan and named it El Nino. Shortly afterwards, the 18 year old Leo Houlding – who would later become a key part of the Berghaus team – made the second ascent.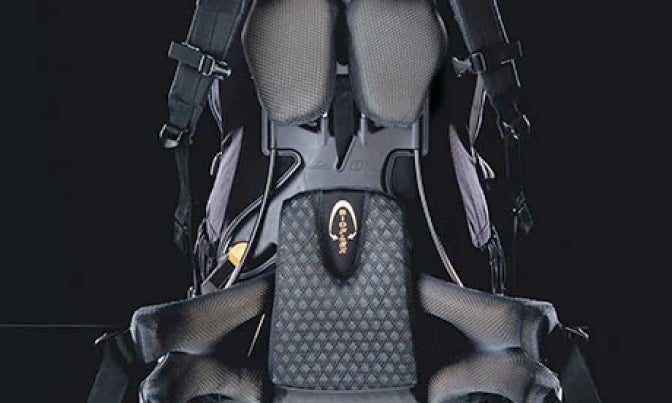 2001 - 2005
After bringing the first GORE-TEX® product to market in the early 1990s, Berghaus did it again with the launch of GORE-TEX® Summit II XCR® in 2001– an exceptionally tough yet ultra-breathable waterproof fabric.
This was followed by the launch of Extrem Light – an integrated, lightweight range of clothing, footwear and rucksacks, designed to help people go faster and further for longer.
In 2004, we launched our Adventure Travel range – combining high-performance technology with laid-back comfort. Featuring intelligent fabric technology, Adventure Travel was packed with innovation and classically Berghaus.
Outstanding innovation
2005 saw Berghaus launch of the world's most innovative back system to date. Bioflex®, designed to work with the body's natural movements, stole the show at all major UK and international shows that year and received the ISPO award for innovation.
Did you know?
In 2005, Alan Hinkes completed Challenge 8000 by climbing all 14 of the world's 8000m peaks - the only Briton to have done so.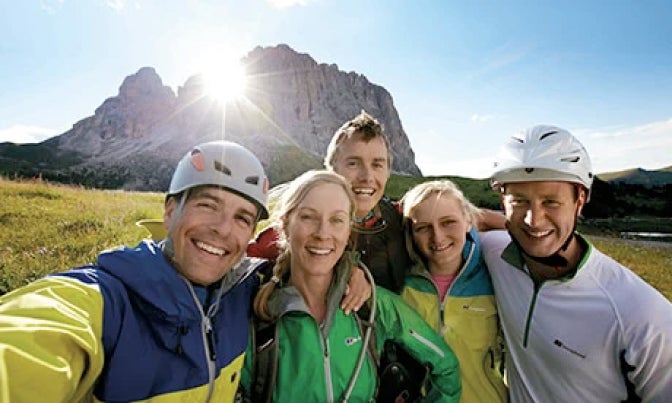 2006 - 2010
After 40 years of innovating, we didn't stop there.
Now with a team of over 20 extraordinary athletes on board, including the world famous climber and adventurer Leo Houlding, top mountainner Mick Fowler and multi-skilled husband and wife team Philippe and Anna Gatta, Berghaus continued to blaze a trail in the outdoor world.
The launch of three flagship UK stores in Gateshead, London and Bristol, helped establish Berghaus' status as an iconic outdoor brand. In 2006 we went on to receive royal recognition – the Queen's Award for innovation in the design and technical development of outdoor products.
Our focus remains on creating proper gear for outdoor lovers across the world. Some things never change.
Famous faces
2009 saw Berghaus athlete Leo Houlding take on one of his toughest challenges yet– the epic ascent of Mount Asgard on Baffin Island with fellow Berghaus athletes Sean Leary, Jason Pickles and award-winning filmmaker Alastair Lee.
Not content with one epic adventure, Leo also climbed Mount Huashan in the same year. One of China's most sacred mountains, it took Leo just one day to scale Mount Huashan – confirming his position as one of the greatest climbers in the world.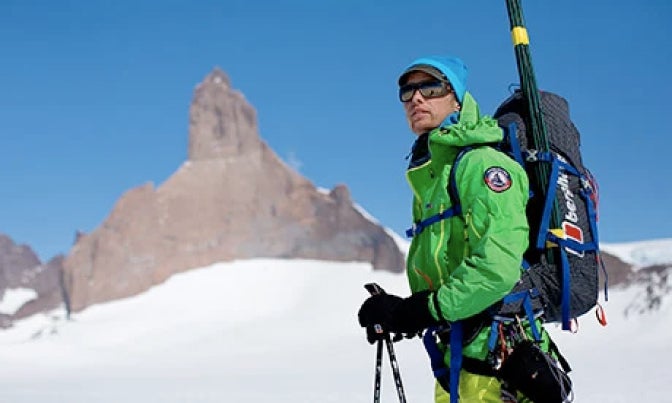 2011 - PRESENT
Our ambassadors have continued to take on mammoth challenges that push them to their limits, with many of their expeditions being confirmed as world firsts. In 2013, Leo Houlding led an international team to success on the first ascent of a major new route on the remarkable Antarctic peak, Ulvetanna (2930m). Widely considered to be the most demanding peak on the harshest continent, the mile long north east ridge of the mountain has been described as one of "the last great climbs". More recently, in 2017, he successfully led a ground-breaking 'three in one' polar expedition across Antarctica that led him to the mountain known as Spectre - in his words, "the remotest place on land on the face of the earth".
A new generation of athletes have also emerged on scene, with 23 year old climber and Berghaus ambassador Anna Taylor achieving a world first by undertaking self-powered ascent of every climb listed in the iconic 'Classic Rock' guidebook.
Our products continue to be shaped by what Davison and Lockey set out to achieve in 1966. In 2019, we launched our Dean Street range; a collection paying homage to our birthplace of Newcastle and bringing back classic archive products.
Today, we're still the world's leading outdoor brand for quality gear that's designed to last. Some things will never change.