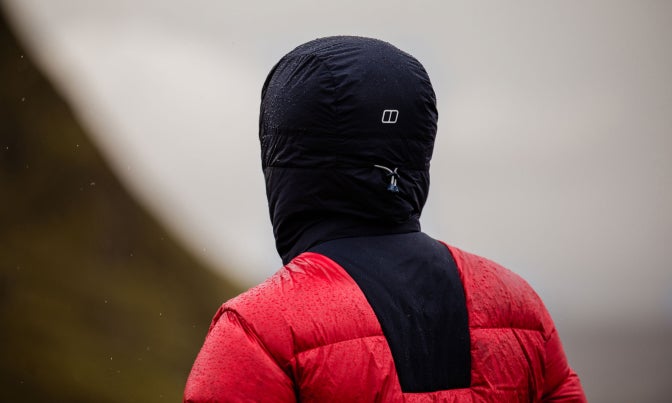 How to clean a down jacket
Washing a down product is often a task that people are afraid to do for fear of destroying a £200+ jacket. This has not been helped by the fact that for many years you were actually advised not to do so by professionals. It's seen as something that should only be done as a last resort, with many people going years without de-fumigating their garments, our trusty down filled jackets are often known as our stinky best friends.

For those of you who give in to the bad odour and take the plunge in attempting to clean your product this is usually a scary process, especially for the first time.

Even if you follow the correct steps through the washing process plenty of people are left devastated and sometimes brought to tears by the sight of a flat looking jacket, once so lofty and large now reduced to a shrivelled mess of compressed feather. It is at this point that most people accept their loss and jackets upon jackets around the world from brand to brand are returned to retailers as faulty goods…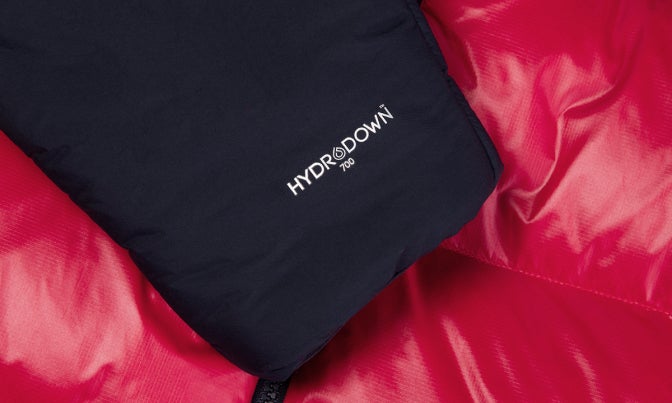 The truth is it's really quite easy!
With modern day fabrics looking after your down products is actually a fairly simple thing to do and you shouldn't be scared to do so. Not only is it easy but it's also worth while to get the most out of your product.

So to help you out we've put together a nice simple step by step at the bottom of this page showing you how to clean a down jacket. First up though let's get a few of those scary questions out of the way…..
How to wash down jacket guide
We've been making cutting edge mountaineering apparel for decades, so you know you're always getting the best quality products from Berghaus.
Stay prepped for your next adventure with Men's Down Jackets and Women's Down Jackets.
To make sure your new jacket stays in the best possible shape for the longest amount of time possible, take a look through our detailed Down Fabric care instructions below.
What is down fabric?
Down fabric is a lightweight material that is usually filled with feathers. An effective, insulating mid-layer for all kinds of hiking activities, it's a must-have for any outdoor lover's wardrobe.
Down Fabric has long been a favourite for mountaineers across the globe. It provides the endless warmth that is needed for the colder escapades, whilst also still maintaining the functional manoeuvrability that's required for moving up the mountain in the safest manner.
To make sure you get the most out of your Berghaus down jacket, it's important you understand all the requirements of care.
First... Can you wash a down jacket?
Yes, you can! In fact, understanding down jacket care is just as crucial as understanding how to clean your hiking boots.
Cleaning your down products at home is simple and can be done with no previous experience.
If you've been wondering if you can wash a down jacket in the washing machine or if you can wash a down jacket at all, don't worry - our step-by-step guide will take you through how to refresh your jacket's look in no time.
How to wash a down jacket - Our Step by Step Guide
Washing a down jacket is a pretty safe and straightforward task that can be done with the help of a washing machine and a tumble dryer, but several things should be considered before trying to do it.
First, be mindful of the risks of washing your garments more than you should. Each wash will affect the fabric's performance, so limit your clean-up to when it is absolutely required.
Second, don't worry if your jacket doesn't immediately appear to be as puffy as it was before you washed it. We promise we'll get you there!
What you'll need:
· Non-biological laundry detergent
· A tennis ball (cut in half)
· A washing machine
· A tumble dryer
Procedure
1. Clean your washing machine
Start by removing all detergent build-up from the detergent dispenser to avoid any damage to the fabric.
2. Brush off your down jacket
Before washing your product, brush off any loose mud or dirt and do up any zips or durable waterproof repellent Velcro, and close any flaps.
3. Wash according to the label
Wash your down jacket on its own to maximise the results and reduce all risks. If you want to wash more than one jacket, do so in separate cycles.
4. Give it a good spin
After the wash has finished running multiple spin cycles, each cycle's speed will increase to remove excess water.
Whilst washing, each cycle will increase in speed to remove excess water.
5. Set your tumble dryer
Set your tumble dryer to a low heat and add drying balls – or cut a few tennis balls in half for a budget option. This method will help to beat the down fill into shape, allowing for maximum loft and warmth. The drying process will be slow, but it's particularly important, so be patient. It can take up to 2-3 hours to dry a lightweight down coat, Hydrodown will dry a lot faster though.
6. Dry and give it a shake to re-puff your puffer jacket
While your jacket dries, pull the item out every so often and give it a shake to break up any clumps that might be forming. The more your coat dries, the easier it will be to remove clumps and puff-up your puffer jacket again.
7. Reproof your jacket
For most people, especially with newer garments, the previous steps will be enough to refresh your jacket. However, if your down jacket has been washed more than once, it may be time for you to improve the DWR (Durable Waterproof Repellent). To do so, add a down proof detergent to your wash and make sure to dry in a tumble dryer to activate the DWR coating.

Are your ready for your next adventure?
Are you ready for your next adventure After you've dried your down jacket, it's good to go with you on your next adventure. Or, if you feel that you need to refresh your hiking gear wardrobe, browse our collection of
down jackets for
men
and
women
today.
Happy adventures!