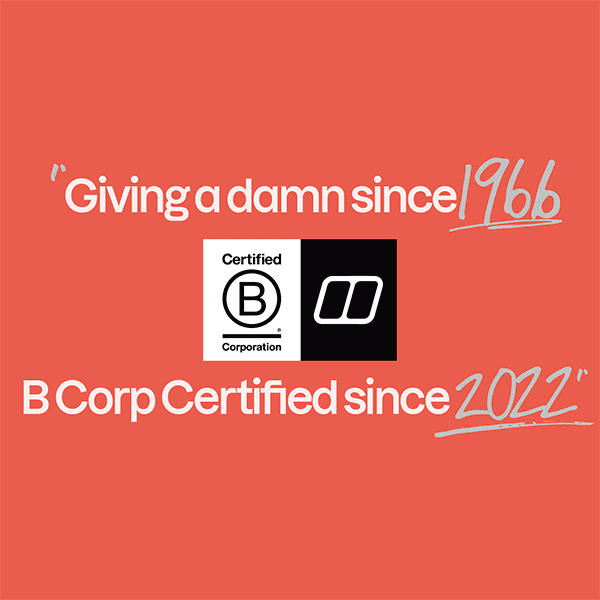 It means we're committed to putting people and planet first.
We've been opening up the outdoors since 1966.
We want as many people as possible to experience nature's benefits so it's important that we do what we do in a way that minimises our impact.
As a B Corp we're part of a global community that use business as a force for good.
We're proud of that, for sure, but focussed on rolling up our sleeves to do better.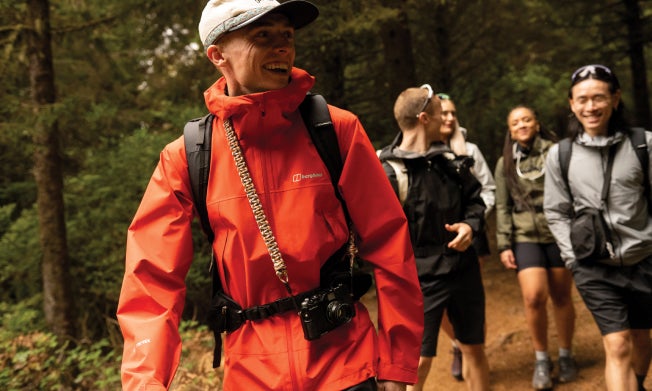 Why it matters
We give a damn. About our planet, and about the people who live on it.

Being a B Corp is the proof. It's an independent standard that shows we're putting environmental and social responsibility at the heart of our business.
Because we're not just here to make a profit. We want the world to be better off with Berghaus in it.
There's a high bar for B Corp certification and while we're no strangers to high places, this particular peak means a lot.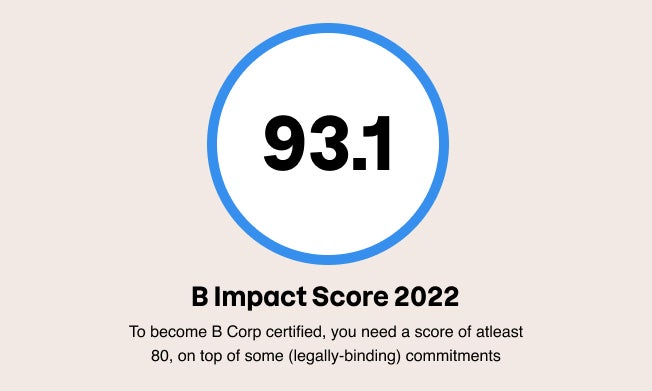 The hard yards
It wasn't always the done thing to focus on sustainability. That never stopped us.
Making kit that lasts has always been our style. Repairhaus (our free repair service) is all about keeping our gear going over the land, instead of into it.
Materials also matter. Way back in the 70s we reused old tractor tyres in our Yeti gaiters. This kickstarted our ongoing search for more responsible fabrics and manufacturing methods.
And the people who make our kit? We make sure they have safe and ethical working conditions.
Throughout our history we've partnered with organisations that conserve the great outdoors and backed initiatives that enhance access to nature for all.
We've been trying to do the right thing since 1966 and we're chuffed to see our work recognised.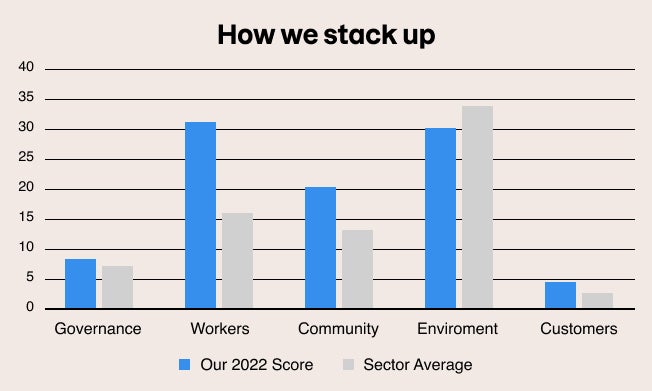 We're making progress
Right now, we're above average in most areas, compared to our sector. A pretty good place to start.
We're proud to share the nuts and bolts of our 2022 scores, they show the strides we're making and, importantly, the bits we've got to work on because improvement is good, it's how we make progress.
We'll keep publishing our scores over time. It's only fair that you, the people buying our stuff, can see how we're tracking.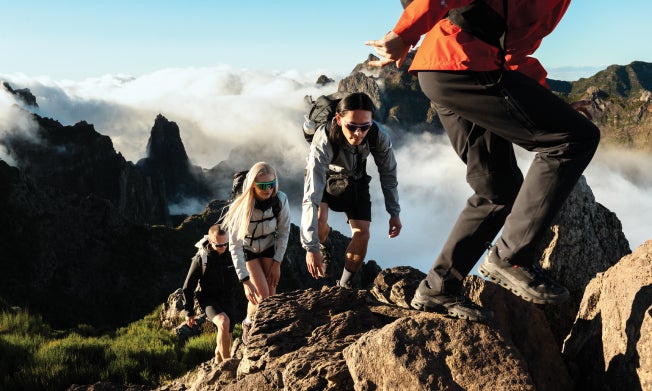 The long haul
Becoming a B Corp isn't a once-and-done job. We need to keep the pace up.
In 2025, B Lab – the nonprofit network behind the movement – will size us up again. To make sure we're still headed in the right direction.
That's why it's great there are more Certified B Corporations every year. We can all learn from each other, share better ways to work and hold our actions to account.

It's a pretty special community to be part of. We rate it and we'd love to see more businesses shoot for B Corp certification and join the B Corp movement.