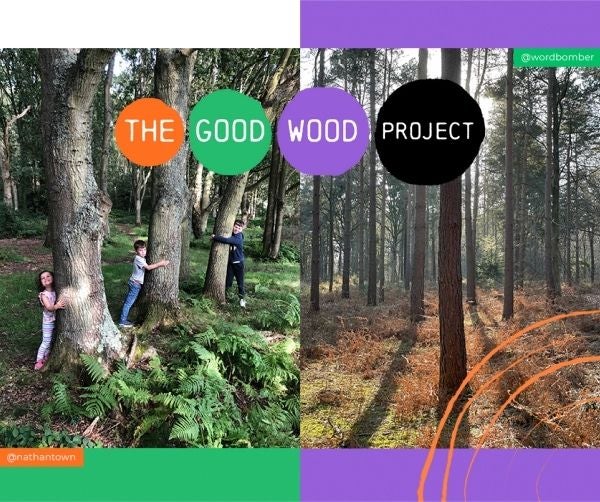 About
The Good Wood Project is how we're taking action to celebrate all trees while we're busy growing new ones. Starting from now, we'll be planting two million trees every year as a small part of our big effort to reach Net Zero by 2030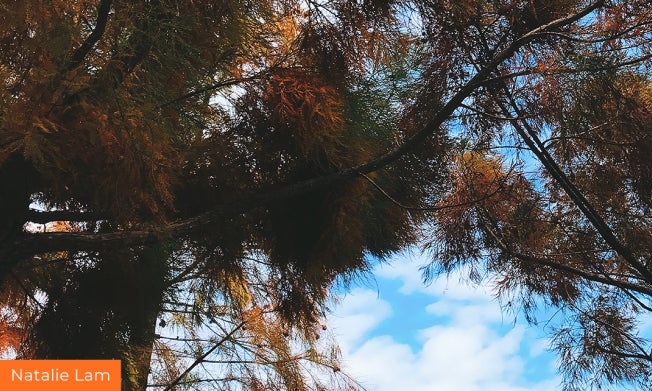 What is The Good Wood Project?
We love trees; big ones, small ones and even the weird ones. They make us feel better, they let us climb them, they provide shelter - and that's just what they do for us! Trees even give back to our planet and the wildlife around us - that's why we're planting two million more.

We're proud to launch our initiative, The Good Wood Project, a celebration of all trees - all while growing new ones - to help create a better future. This is just a small part of our big effort to reach Net Zero by 2030, offsetting our carbon footprint to help keep our planet how it should be.
How we're doing it
Planting two million trees isn't exactly easy. So to make it happen, we're working with the folk at Eden Reforestation, an incredible team dedicated to reforestation in lands where the locals can benefit from the planting. Supported by Eden's Employ To Plant programme, the tree planting provides a regular income for communities living in extreme poverty.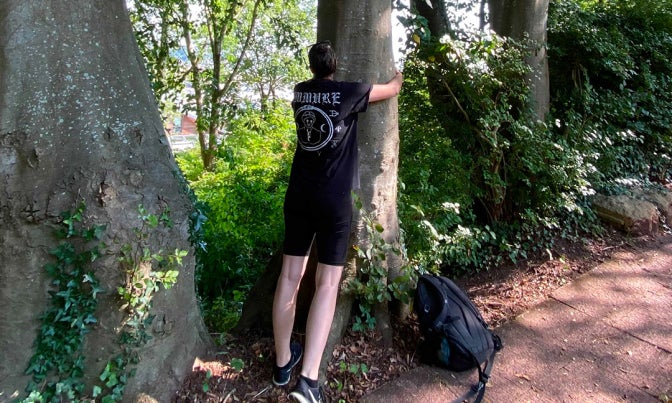 Why we're doing it
If we really want a better future for our planet, we must all look after it. Reaching Net Zero by 2030 is a commitment set by the government to cut carbon emissions by at least 45% and offset the rest. We all know that climate change is an evolving problem for our planet if we don't act now, and planting two million trees is a step forward for us to help combat it.
What we're planting and where
We'll be planting two million new mangrove trees across Madagascar and Kenya. But why mangroves? Roughly fifty per cent of the world's mangrove forests have been cut down in the last fifty years, but by working with Eden Reforestation, we can look to restore some of the most resilient and environmentally beneficial trees out there. Compared to other global forest systems, mangroves absorb 2 to 4 times more carbon, and contain the highest carbon density. Other reasons to plant mangroves include:
Care for the ocean and coral reefs
Care for animals and species diversity
Coastal storm and erosion protection
Caring for impoverished communities
Once our seedlings are fully grown, they'll absorb 24,600 tonnes of carbon dioxide per year - the same emissions you would create from driving your car over 60 million miles, or consuming almost 2.8 million gallons of petrol!
Want to spread the tree love? Share your own tree photos on
Instagram
using the hashtag #TheGoodWoodProject and be featured in our digital forest!
Get involved
We love the outdoors, and we know you like getting out there too. So to celebrate two million trees being planted through The Good Wood Project, we're curating our own digital forest from all of your tree photos.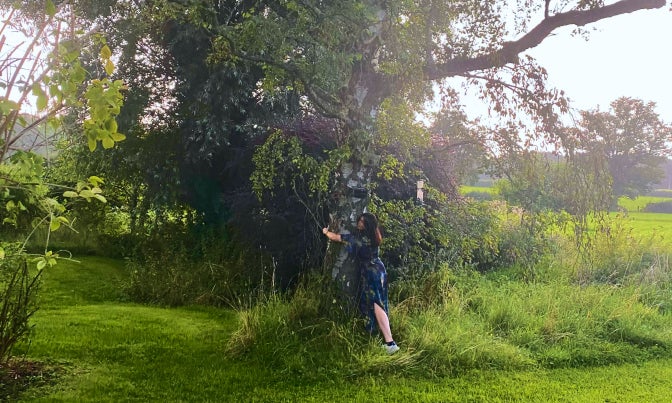 Whether it's your favourite tree you see on the commute, the one you used to climb up as a kid or one that reminds you of good times, we want to see it!

All you need to do is share your photo on your Instagram feed using #TheGoodWoodProject and it'll pop up in our digital forest here on our homepage - start spreading the tree love!