The easy bits are the prototypes from Berghaus. This year we are testing a new light-weight version of the Ramche down jacket, the Ramche Micro, and seeing how well the new Extrem Hyper 100 Jacket copes with Himalayan walk-ins and acclimatisation challenges.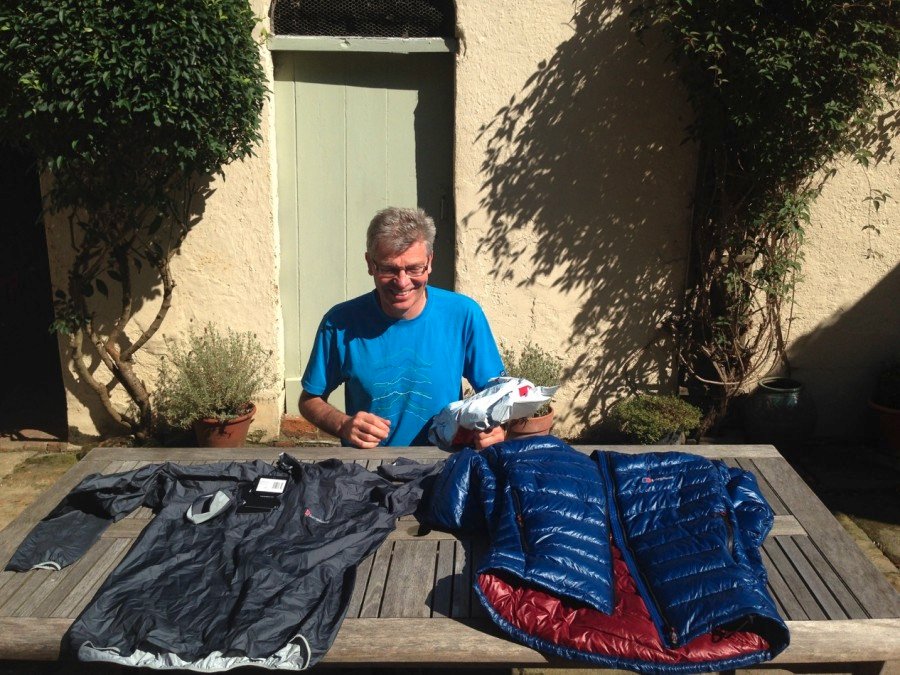 Freshly out the bag – Ramche Micro and Extrem Hyper 100 received and ready for testing.
Being light, warm and able to give maximum protection for minimum weight are the key themes in my pre-expedition kit dithers.
In clothing terms, over and above test kit, the last few weeks have been spent whittling it down to the following – all Berghaus kit of course – and wondering how to keep the weight and bulk within our baggage allowance:
Head
• Fleece beanie
• Balaclava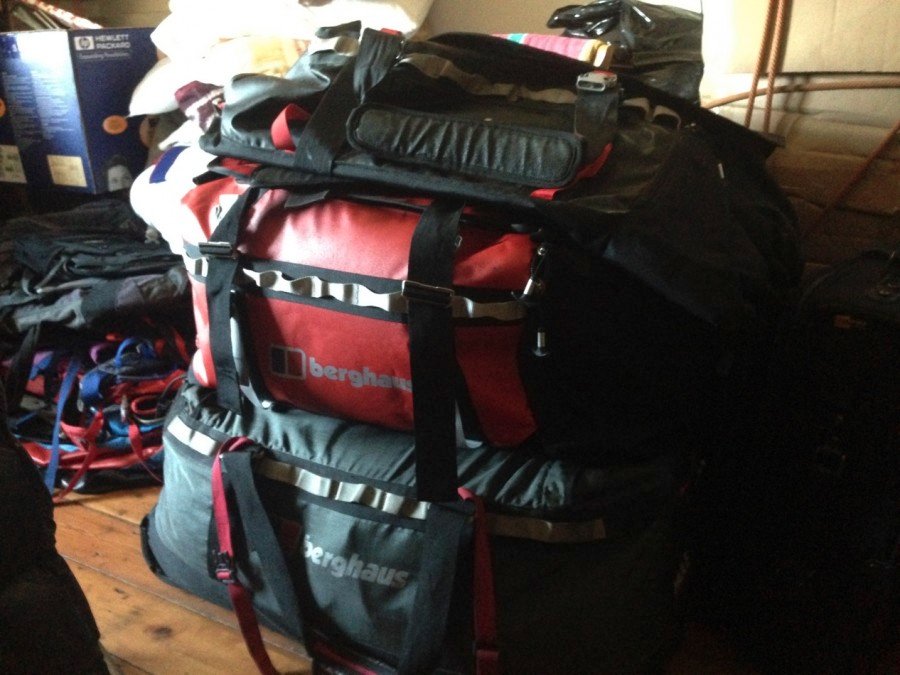 Mule 100 fully packed. Leviathan 90 fully packed and second Leviathan starting to fill. And Vic's stuff isn't here yet. Oh dear….. Lightweight alpine style mountaineering beckons.
Top
• Technical Tee
• Technical Long Sleeve Zipped top
• Smoulder with no hood
• Ulvetanna Hybrid with hood (I used to dither over this layer but the Hybrid with water repellant down has largely solved worries I used to have about damp and insulation.)
• Ramche down jacket (No dither here. So light and warm that this has become a 100% essential item for me. )
• Extrem Pro 8000 jacket or Hagshu jacket. (Still to be decided.)
Hands
• Finger gloves
• Special mitts kindly made up for me by Berghaus.
• Ulvetanna Mitts (This will be the first time I have taken the Ulvetanna mitts on a route but my hands do suffer from the cold and I felt a bit too close to the limit for comfort on Gave Ding last year.)
Bottom
• Base layer tights and Merino tights from Berghaus Japan. (I will make the decision between these two when I get there. Might even wear them together if it's really cold.)
• Hypertherm trousers. (I want warmth and simplicity which probably isn't a commercial winner but the nice people at Berghaus are making a pair for me.)
• Velum or Hagshu shell trousers. (Trousers always cause me to dither. The Hagshu are a bit heavier but less prone to clumsy crampon damage. I think I'll take both and make a decision when I see the face.)


With the dithering almost over all I have to do now is squeeze everything in within the weight limit and then we are off.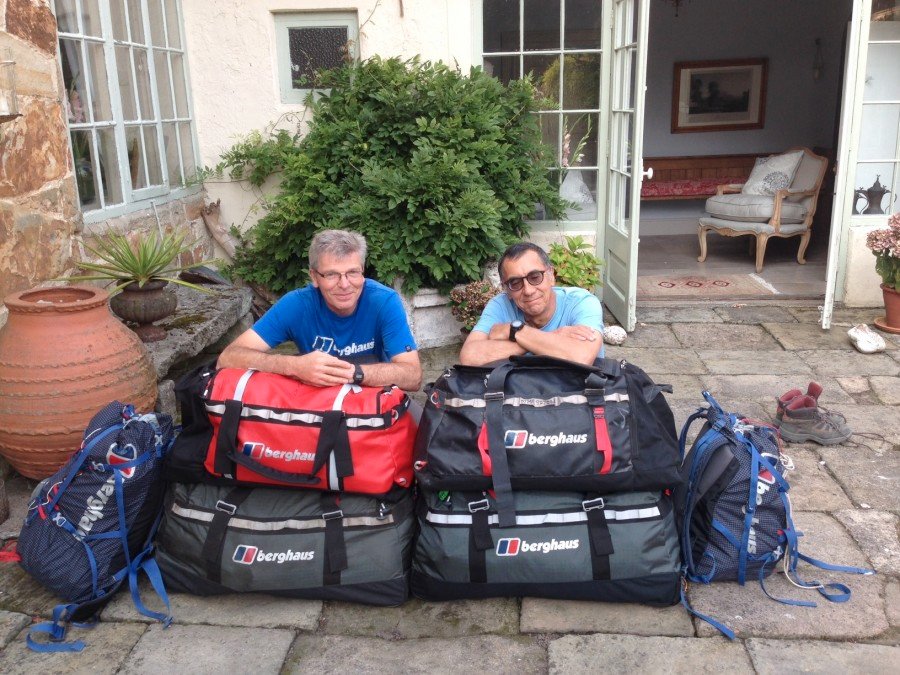 Finally packed.