Power in Numbers with Mixtress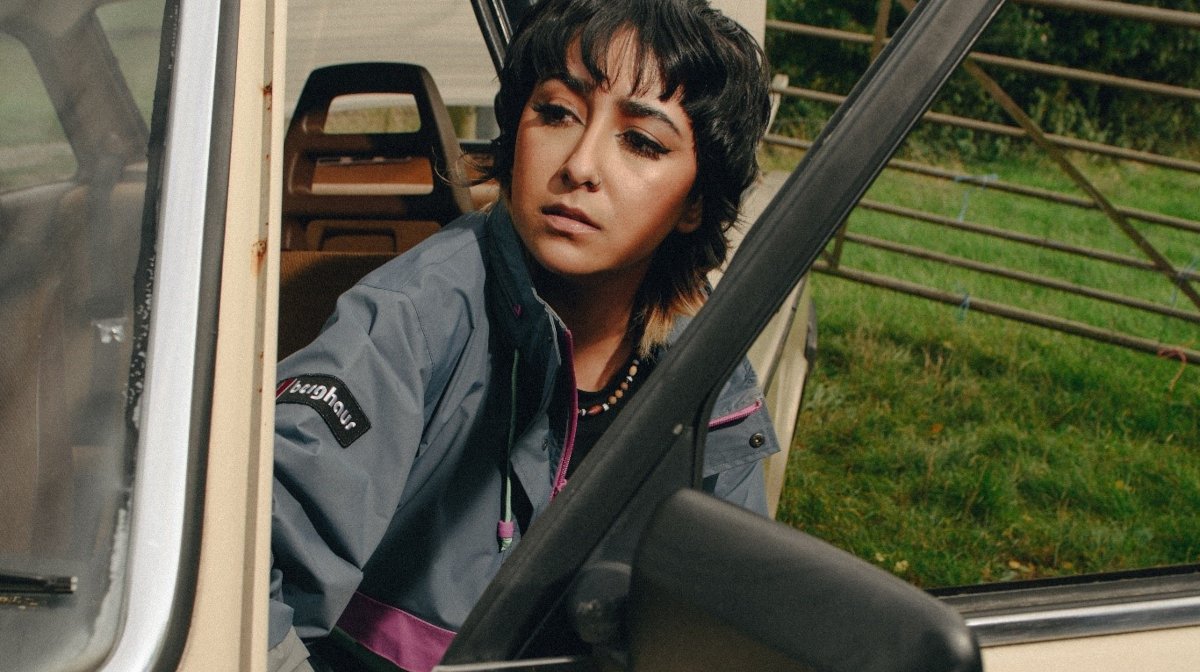 Mixtress is one of those artists who's really done her time on the dancefloor as a raver and appreciator of the UK underground. One of her Spidey skills is that she has an encyclopaedic knowledge of dance music that stretches back to the early days of 90s hardcore. We take a dive into her filing cabinet brain of tunes, plus dig a little deeper into the importance of community and how having that backing of a crew – hers being Team Woibey – can be a way to circumnavigate the boundaries often presented to women and non-binary people trying to breakthrough into underground music. With a slew of streams with Boiler Room and Keep Hush, plus a residency on Rinse FM, Mixtress is one artist moving forwards.
Mixtress arrives on set with DJ Rap, Fabio and Izco at former illegal rave site Happy Valley in Kent. She shares her personal insights about radio during lockdown and the essentials for building an inclusive collective. Plus, tips on where to find those 90s Colin Faver Kiss FM shows.
Tell us about where you grew up and your exposure to UK dance music as a teenager?
"I was born in India and grew up in the Netherlands. I listened to a lot of Britsolian trip hop, like Massive Attack, Portishead and ambient-y stuff like Aphex and Boards of Canada. Growing up, that was my bread and butter plus old atmospheric jungle, like old Peshay sets. My sister has a lot to do with it, not necessarily the dance music I play, but definitely with my sound. When I was eight she gave me an iPod and didn't remove any of the songs from it. She's ten years older than me and grew up in the golden age of dance music.
I had this really weird, skewed idea of music always sounding kind of permanently nostalgic. Like Boards of Canada. The kind of weird, futuristic retrosound – where you can't really date it and it sounds a bit sci-fi – is still quite present in how I pick music or what I like now."
"I had this really weird, skewed idea of music always sounding kind of permanently nostalgic."
And you mentioned, you're a massive fan of 90s UK hardcore and jungle?
"Once I kind of discovered jungle and drum and bass I used to go on SoundCloud all the time trying to find old tapes. And I found a series of radio shows by the man, the myth, the legend, Colin Faver and his Kiss FM shows from back in the 90s. He was a premier hardcore DJ and tastemaker, a real pioneer. I remember finding these recorded shows documented on SoundCloud and I was just obsessed.
The music is so timeless, and this sound could have been made now. I just listened to hours and hours and hours of it. And it's kind of why I have such a grand taste in British hardcore, because my education was literally just rinsing 91 to 94 collections from Kiss FM and Cool radio."
"My education was literally just rinsing 91 to 94 collections from Kiss FM and Cool radio."
Archiving online is pretty crucial to documenting a scene or a movement, and I guess the same could be said for archiving radio shows and streams during the pandemic…
"I guess in lockdown everyone was quiet and listening to the radio and in their house. I've been doing radio for a few years before and I thought maybe I should just do a recurring thing where I can still play dance music even though I can't go out. And so, it kind of just picked up from there because I'm such a massive music hoarder. I have music from digs from when I was 14/15 and those drum and bass tunes that I picked up back then I still play now.
I was really lucky, I had loads of opportunities and then the moment that lockdown ended it was nonstop."
Was it during Lockdown that you found your Team Woibey crew?
"It accidentally became a thing… The friendship started off as just like a group of women who found each other over lockdown. A group of women who had always been the only girls in the room and on the line up, and suddenly, we can just chat about music stuff or we get to gossip and all the wholesome friendship group stuff. The dance music scene is just so male heavy and still is. In the past this has always been a conversation between me and groups of cis white men. It was cool and refreshing to actually chat about music labels.
All four of us are all quite strong characters and quite feminist. I feel very empowered to DJ with these three girls because no one can chat to us about not being musical enough or not having enough talent; two of these people have like records out, one of them runs a label. Between us there's maybe 43 years of experience! Having this friendship element and the feminine energy element I think, is as important, and it's made such a nice community for us. We never had a plan to be like a women's collective. For us it's just fun. We did Field Day this year and we're playing Waterworks next year."
What are the key parts of building and maintaining a community?
"Building a community for me has been accidental. But the things that I've noticed are common themes between communities. People are supporting each other regardless of where you are. The element of selflessness is really important for me because: one person's success is collective success. I know this sounds really cheesy but another thing with building a community in music is having a real and unadulterated love and passion for music."
"One person's success is collective success."
Finding people who are genuine is so important…
"A genuine intent is really key to building a community and knowing that the other people around you also care. And they aren't money focused. The main thing I think obviously is ethics, inclusivity and not tokenising. Like, if you really care about the scene, you don't put the female DJ at 9 p.m or give the local talent £10 and the headliner £5,000."
Avoiding tokenism is so important!
"It's so easy to see through… make sure that you're not just booking women, non-binary or trans people because it looks good. Book them because it's the right thing to do.
A lot of what I have now is because of people who have been community focused. It's about intent, selflessness, and diversity in both your music and the people."
"A lot of what I have now is because of people who have been community focused"
You called out the lack of equality and good dancefloor conduct on Instagram two years ago, do we have equality on the dancefloor yet?
"No. We still have a long way to go until real equity and it's not just about women on the line up, it's also women's safety in the club playing a gig. It's being at a club and having a safe space.
This is such a big topic. The work is never ending in gender equality that's for sure."