For the AW21 Dean Street campaign, we teamed up with Duke's Cupboard and two faces from their close-knit community. One of those faces is North London based Artist & Co-Founder of @thisismycostume Marcus Jefferson. He has collaborated with The Face Magazine, NTS radio and Trippin' World, providing bespoke art for floor and window installations. This time, he's collaborating with Berghaus and our friends at Dukes Cupboard, to celebrate the launch of the latest Dean Street drop. We stepped into his studio for a chin wag around all thing's art, outdoors, nature and creativity.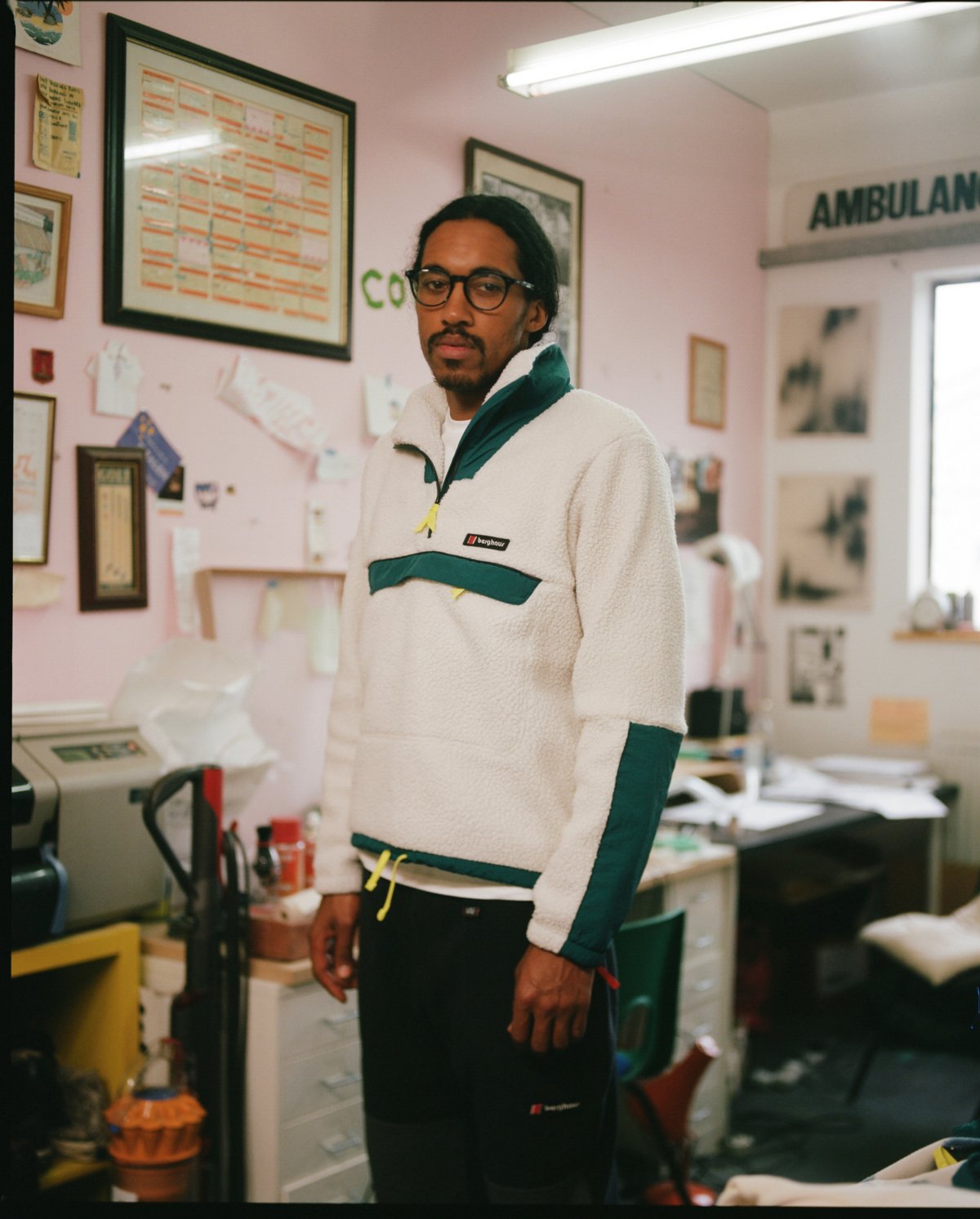 Explain a bit of what you do, how you do it etc.
I'm Marcus Jefferson, and I'm a sign writer and also make artwork. I hand paint shop signs and advertisements and anything else that involves lettering. Coming from my particular background, I've always enjoyed letterforms and that sort of thing, so it kind of felt natural when I started painting them with a paintbrush. In terms of artwork, I just really like making things. I like painting works and video works, and just anything else that allows me to explore my concerns through the act of making.
 Do you use the outdoors to help inform your creative process
The outdoors almost 1000% informs my creative process. My outdoors, as it stands, in the streets! And because I've spent so much of my life studying them and being active on them, it's where I take most of my inspiration and think of most of my ideas. You can't beat the streets, they're a place of extraordinary characters and situations, and if you don't explore them enough, you'll never get a proper understanding of them. GOD BLESS THESE CURBS X
What was your first experience / earliest memory of Berghaus?
My first experience with Berghaus was around 10-15 years ago from the older graffiti boys who had these weatherproof outdoor jackets but didn't strike me as the type of person who would own this. The idea that you could do and wear things that were not made for you completely blew my mind and fully opened my eyes to a lot of newer exciting things.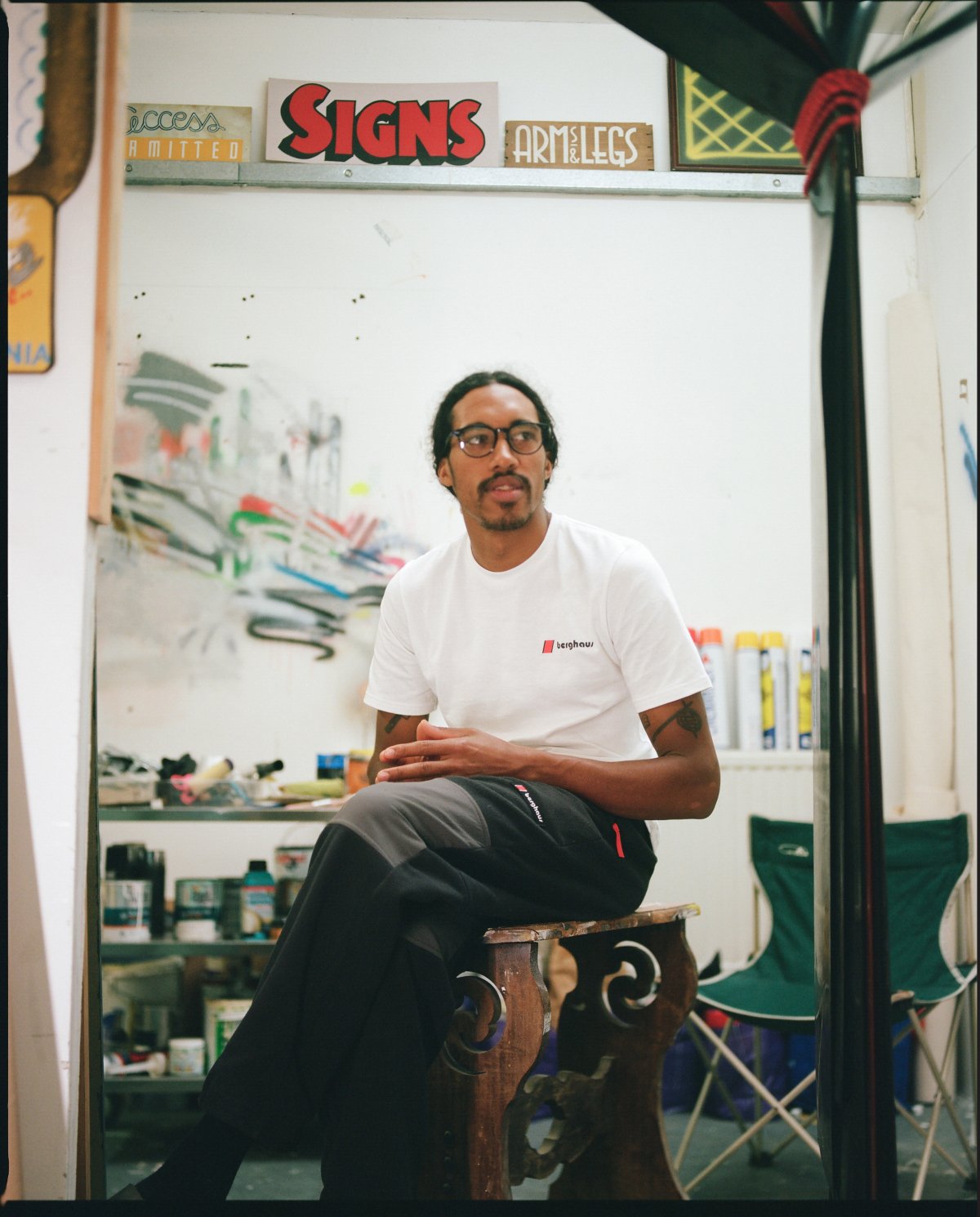 Why do you think outwear became such a vital part of the city and music scenes?
I can't say when outerwear became trendy, but I can say that the people I first saw wearing it was not doing it so much for fashion but more for functionality. Then I think people caught on because of the durability, technicality and purely because the jackets fit well. AND KEEP YALL DRY!
Is outwear even more important now than when it was back then (comparing your experiences)?
I think the importance of outerwear has increased solely because of the Internet and the fact people are more aware of things now. So it's not just middle-class dads or people from the highland that own Goretex jackets anymore. Everyone is welcome to stay dry and not overheat when running around……
What's your number 1 piece of Berghaus at the moment?
It's a pair of waterproof trousers which I wear all the time, especially whenever I have to cycle in the rain.