A FIERY VOICE SETTING POWERFUL STORIES ALIGHT.
Brighton-born soul singer, IYAMAH was influenced at an early age by voices like Lauryn Hill and Alicia Keys. But finding her voice was no easy feat. A lot of her earliest memories starting out in music are rife with anxiety. Now though, she's making herself heard by celebrating her roots.
"The first step I remember taking in music was having the nerve to start singing lessons. That was a big thing for me because I was very shy, I had a lot of nerves, I was an anxious person. But it wasn't until I realised that I wanted to sing properly and get into singing lessons that I realised how anxious I really was. So, to break through that and then do performances and shows and be a part of a theatre group was massive for me."

You won't make it anywhere without first having the courage to start, and IYAMAH is living proof of that. Perhaps that's why stylistically, her songs carry so much varied influence. Ironically enough though, it's her voice which helps those songs burst to life in full colour. For something which was so difficult for her to find, now it's her deadliest weapon.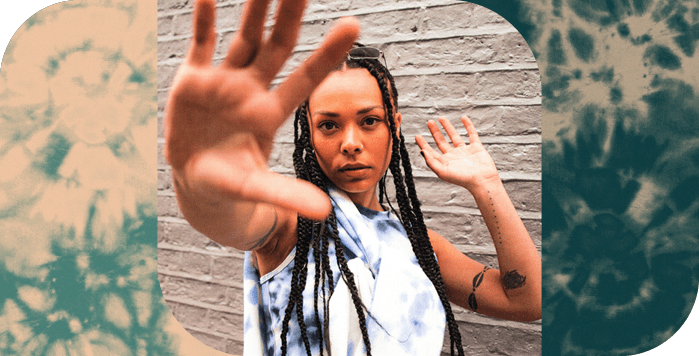 "My earliest musically memory was the music and culture around Brighton, it almost has this festival spirit. I remember going to a lot of music festivals when I was young, music from all around the world, different faces, and colours. those were the kind of festivals I'll remember for a long time."
Those colours, she explains, find a home in her visual performance too. "When I'm performing, I love dressing up in clothes that elevate my mood in some way. Whether it's the colours or the shapes… If it adds to the performance in some way… then I'm happy."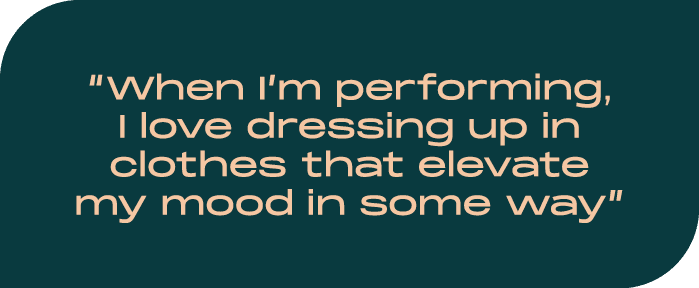 IYAMAH's song writing, although colourful, remains frank. She's constantly on the search for what's authentic which is often a more difficult path to take. But the results speak. As a confident black woman, her message of female empowerment is an inspiring one, and one that at the forefront shouts proudly about self-love, selfacceptance and self-belief. A far cry from the girl without a voice.
"[Through music] I've discovered myself. I think when I write music and make music, whether it's writing on my own or collaborating with other people or musicians I'm always discovering more about myself."