The time is fast ticking to departure day for the Mick and Vic Himalayan reunion trip. Yayy! It will be the first time we have climbed together since the Golden Pillar of Spantik, nearly 30 years ago.
Back in the 1980s and early 90s we both had desk jobs in London, me as a taxman with the Inland Revenue and Victor as an architect with Lambeth Council. But jobs then were a means to an end. Climbing was uppermost in our minds and many banterous and happy days were spent climbing new routes together throughout the UK and further afield.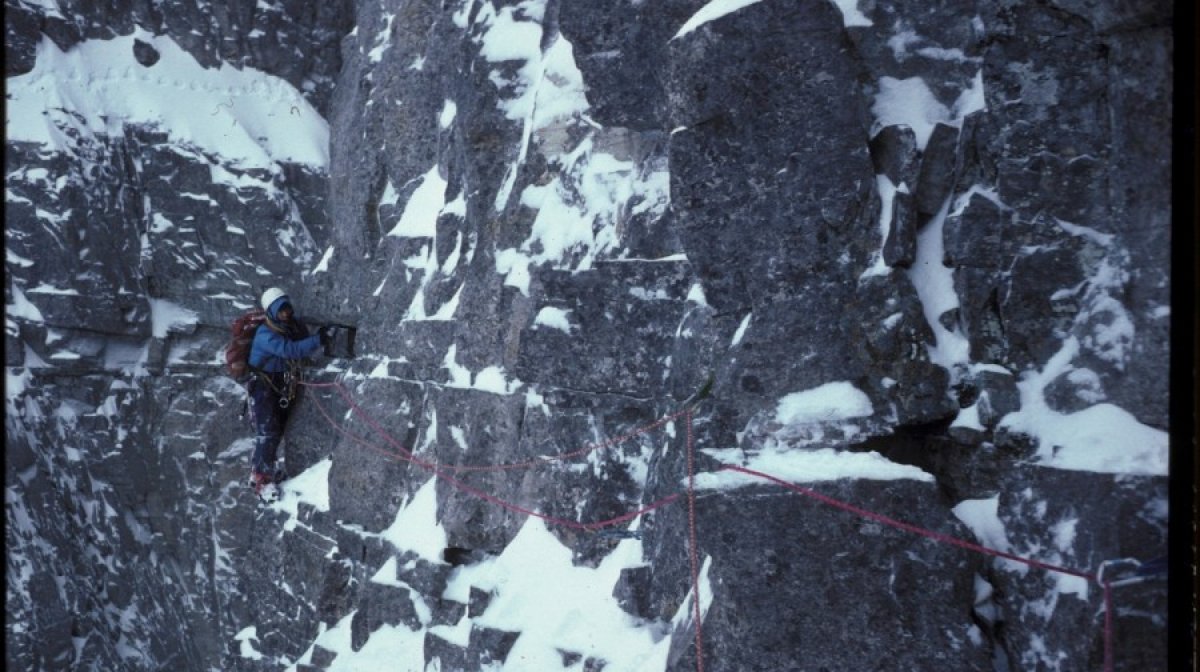 Early Mick and Vic days – Vic on the first winter girdle of Ben Eighe, Torridon in 1987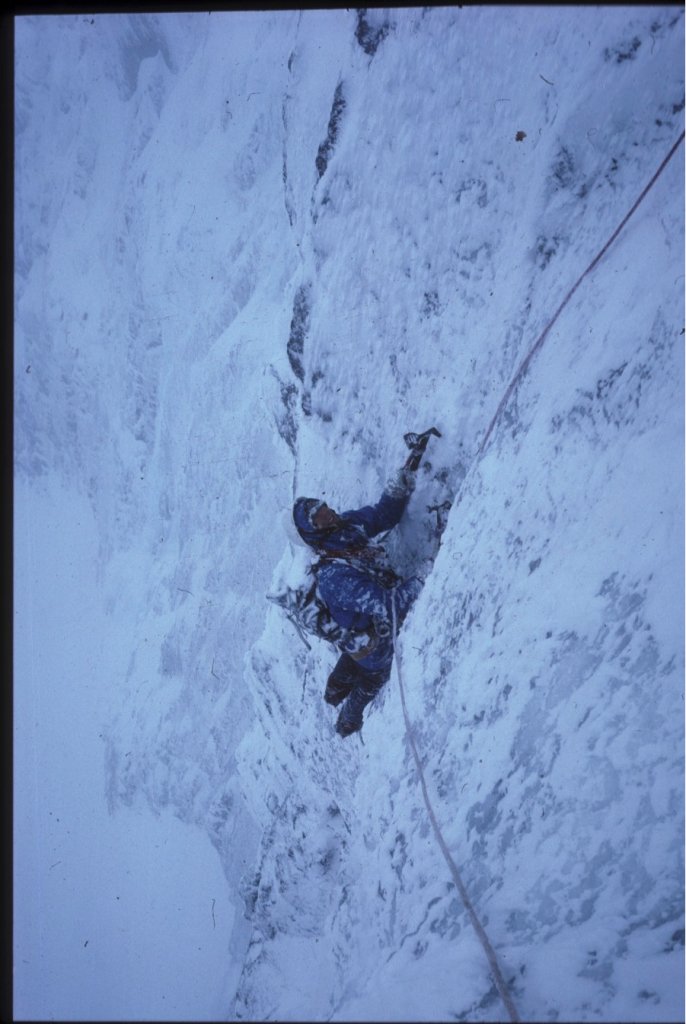 Early Mick and Vic days – Vic on the second ascent of Pointless on Ben Nevis in the 1980s
In the early 1990s I remember visiting Vic in his office. All the other architects looked conscientious and were surrounded by complicated looking drawings but Vic was surrounded by photographs of mountains.
Vic climbing on Spantik in 1987
When I arrived he was disrupting the serious atmosphere by chatting excitedly on the phone to someone about climbing. The impression he gave was clear and it was no great surprise to me when he resigned to pursue the life of a mountain guide. Meanwhile I went on to escape London but remain with the tax office to this very day.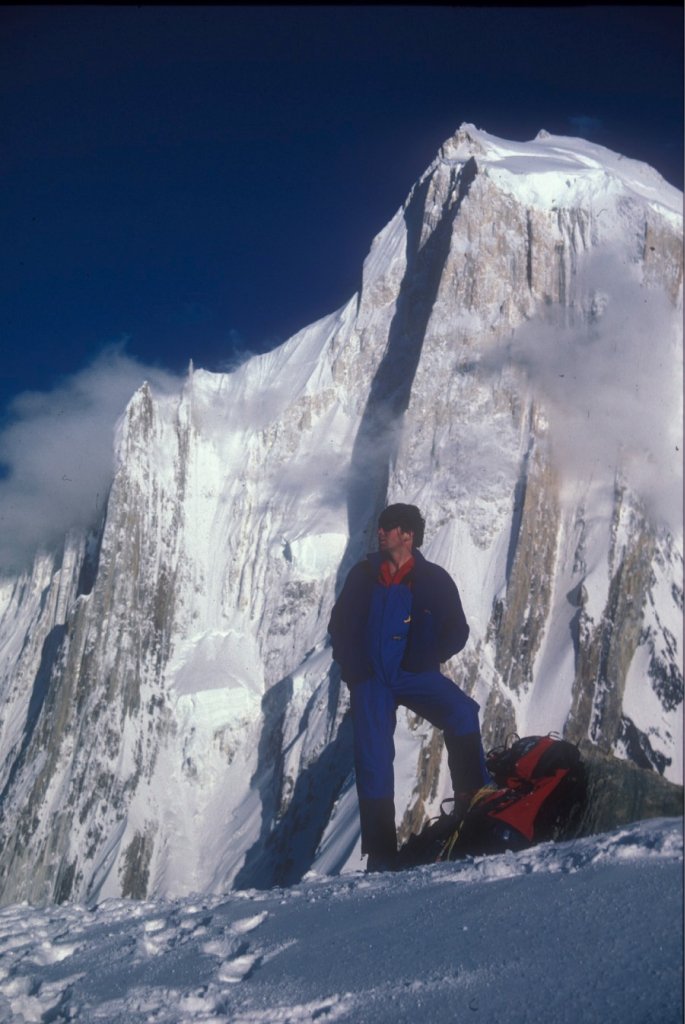 Mick showing off Berghaus kit before climbing The Golden Pillar of Spantik with Vic in 1987
Much as Spantik was the last time we climbed together we were on the same trip, but with different partners, on a trip to Pakistan in 1991. And it was that trip which has indirectly resulted in us getting back together for a climbing adventure this year. A little disagreement on the 1991 trip led to a memorable boxing match between us in a makeshift ring in a seedy East London pub. Victor wrote about his recollections of this and the text was included in a jointly authored book, Les Tribulations de Mick et Vic, which won the Grand Prix at the Passy Book Festival in France. It was working together on that book that brought us back together and led to this year's trip.
If our climb this year is half as good as our last climb together it will be a fantastic outing!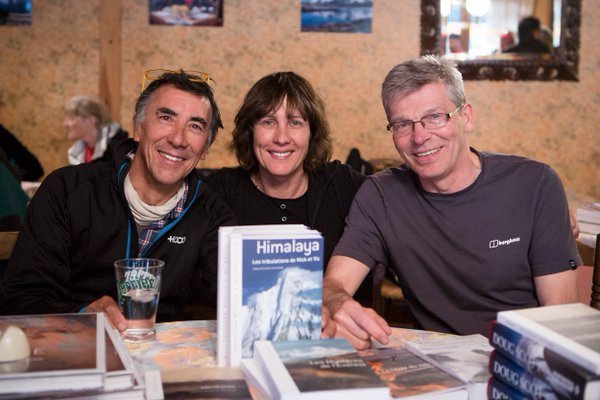 Mick and Vic (and Catherine Destivelle) launching Les Tribulations de Mick et Vic at la Grave in 2016
Photo © ppiotrdrozdzphoto