Berghaus & Rosie Matheson Collaborate For Archive Gear Revival
We've taken it back to the archives to bring you Dean Street – a tight drop of product celebrating where it all began – from our birthplace above a shop on Dean Street, Newcastle.
Back in the 60s, outdoor kit as we know it didn't really exist. Then Berghaus came along. Founded by two northern lads, climbing partners Peter Lockey and Gordon Davison, caused a bit of a stir with their feats of engineering. Bringing bold use of colour and sharp silhouettes that caused scenes among climbers and throughout culture in the 70's, 80's and 90's.
To celebrate the coming re-release of some of our classic pieces, we teamed up with famed photographer Rosie Matheson who mooched about the streets of Newcastle to scout out a cast of local faces who captured the true pioneering spirit of the brand.
We grabbed a gab with Rosie during a shoot-break brew, read on: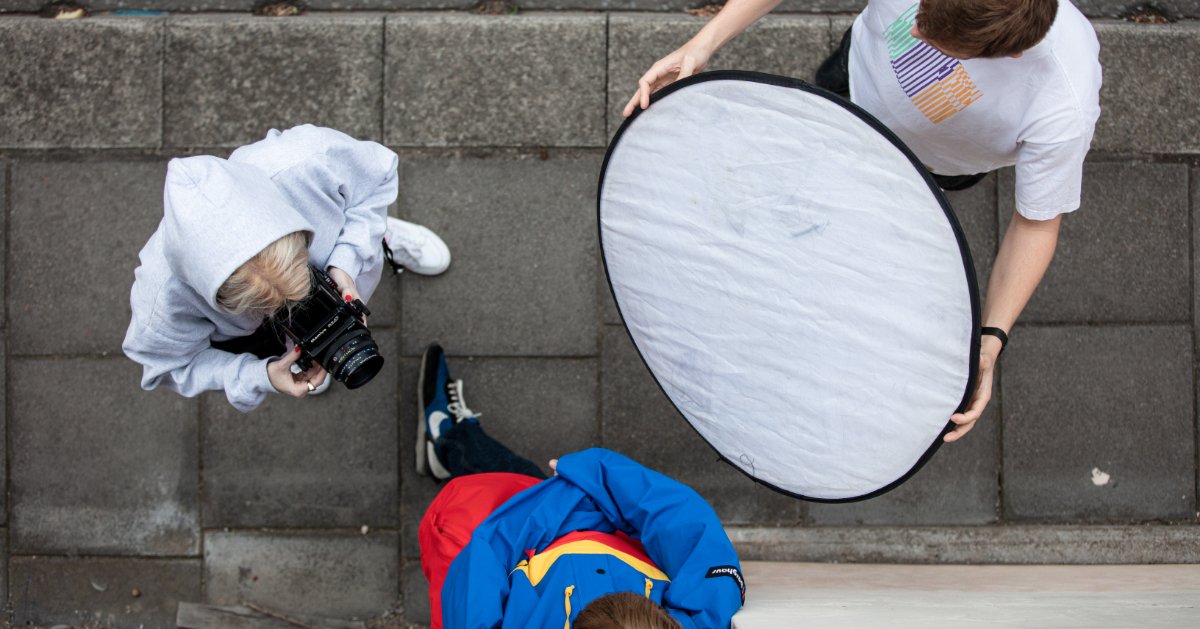 Tell us about how it all started? What drew you to camera and film?
RM: Since I can remember, I have always enjoyed photography. As a child it was a fun hobby and I would constantly document everything going on around me on 35mm film.
During school, all my art projects were photography focused. At college, photography became the subject I truly loved whilst the other lessons felt like work. I chose to pursue photography after finishing my A-Levels and have never looked back. Growing up with everyone around me shooting on film. My first digital camera came around the age of 10 but prior to that it was always film. I always loved the anticipation whilst waiting for film to develop, it's what I was used to. Since getting my first medium format camera six years ago, I have never wanted to shoot on anything else.
You have such a unique style, what's the process that helps you tell stories in the way that you do?
RM: I'm a very "in my head" type of person and deeply interested in the lives of others. I like to really try to get to know and understand people and what they are about. I like my shoots to be conversational and more about "hanging out" then taking photos. For me, each portrait/photo should hint at or tell you something about each subject.
You shot in and around our birthplace, Newcastle, how does location influence your work and the story it tells?
RM: Whether it's a new or important place to the subject, there is definitely a relationship between people and places. How people interact with their surroundings is essential to a shoot, the way they lean against a wall or put their foot on the curb – it all adds to the feeling of the photo. When looking for locations, I am always looking out for spots that are lit nicely by natural light. For me, it was important to capture the residential area of Newcastle alongside the classic landscapes such as the bridges and the countryside. It's about communicating a story and making the clothing and subjects seem relatable.
The faces you cast for our campaign – what drew you to them?
RM: My work must always be diverse and representative. People should be able to see themselves in the photos. I like to cast a variety of people that look different from each other but when placed in a group, they all complement one another and bring something different. I loveeeee the faces we found for the Berghaus shoot!
Is there a decade that's culture and vibe really resonate with you?
RM: If I could go back in time, I would love to photograph LA back in the 1990's. LA is my favourite place to shoot (so far) and to go back to the 90's when it was all about culture would be my dream. I find subcultures fascinating especially as they don't exist as strongly anymore and LA in the 90s was a melting pot of this for sure with political changes, the riots, gang culture, Hollywood, the art world, the hip hop scene, the photography studios, the low riders and the outfits AND pre-internet when everyone was just doing their thing. All very iconic.
Your get-up – how would you define your personal style?
RM: Being comfortable is essential for me. When I am shooting, the days are long, and a lot of movement is required so I need to feel comfortable and I also like to look smart/casual. I am usually found in a pair of trousers, a t-shirt, a hoodie and a jacket.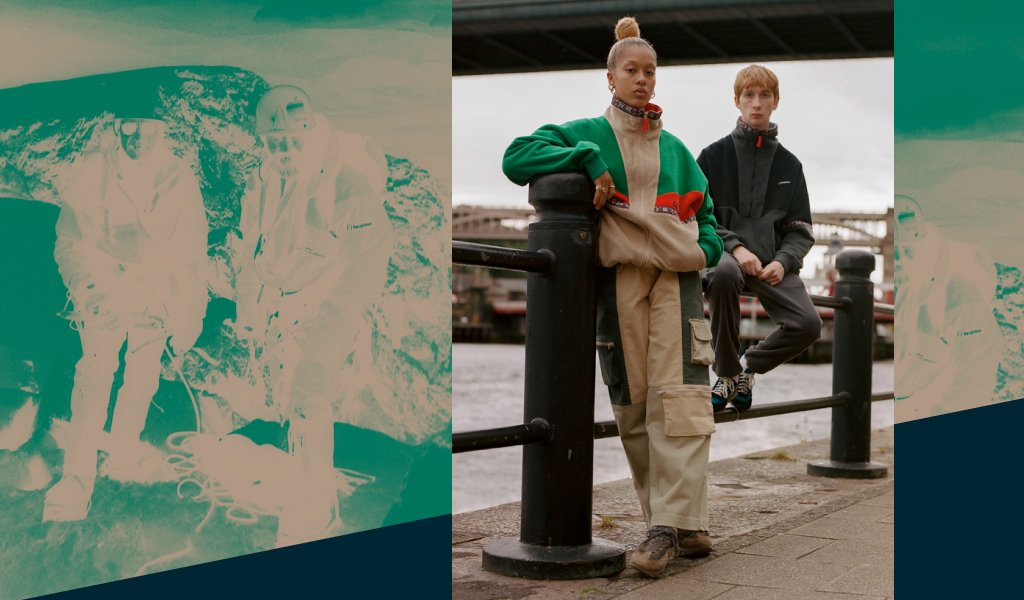 Favourite piece to shoot from the Dean Street collection?
RM: I loved shooting the doubles of the pairs wearing matching looks – I think it's really cool that the products are all unisex. My favourites piece to shoot from the Dean Street collection has to be the pink Polar fleece on Rajan or the super colourful Ski Smock on Kieran.
Shop the unisex Dean Street collection – a re-release of classic pieces:
The Windshirt '90, a style integral to Berghaus' history that has since been mimicked throughout fashion, The Pole '87 Insulated Jacket and the Tramantana '91 Fleece. Dean Street accessories feature original packs, including the Rockstar '90 Backpack and the Blitz Bumbag '85, a pack that can be worn as either a backpack or bumbag.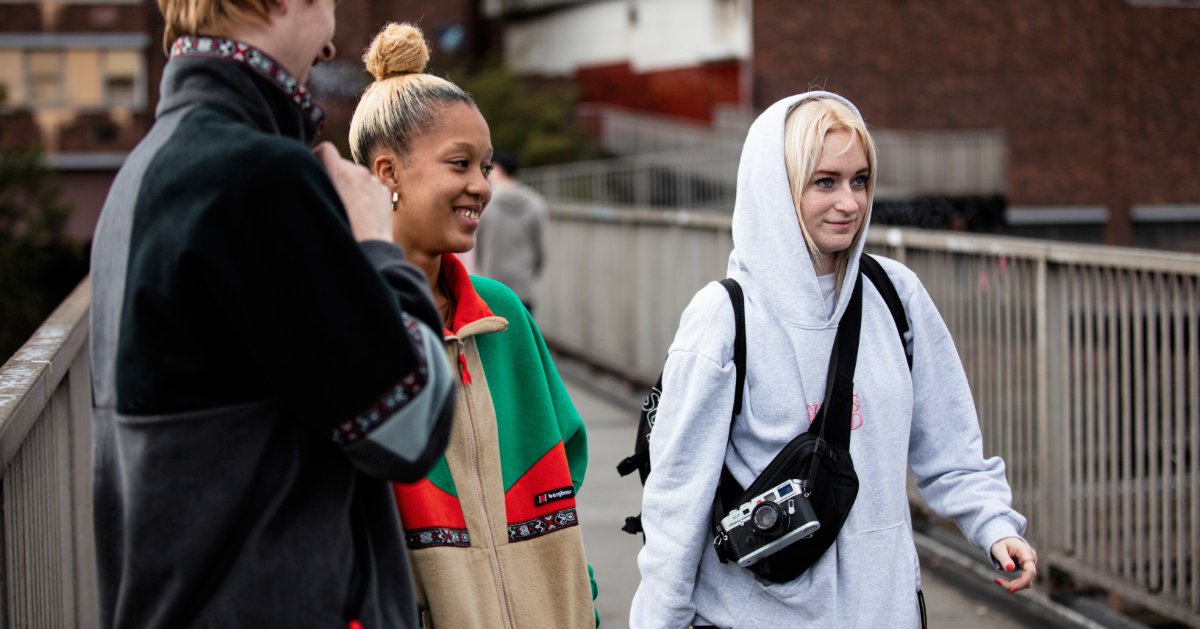 Officially dropped: shop now.