With Malcolm and Andrew Grant at base camp.  It meant a great deal to both of them.  Sadly Dick died of cancer before Andrew was born and Andrew felt that this trek brought him much closer to the Grand Dad he never knew.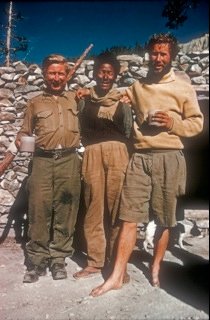 Dick Grant on the left and Corporal Ang Nyma of the Ghurkas in the centre – our summit trio.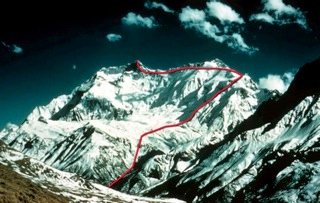 The route we took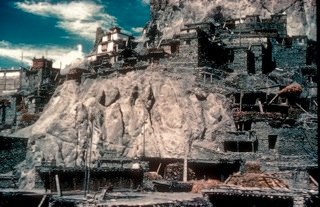 We then continued our trek back down the valley and turning left to head for Manang.  On the way we passed the village of Bhraka.  This is what it was like in 1960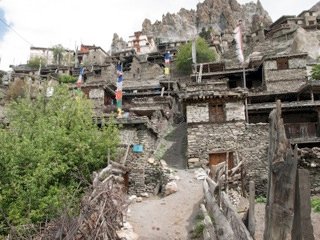 and it hasn't changed much today.  It has grown bigger but all the buildings are in traditional style, though it now has electricity.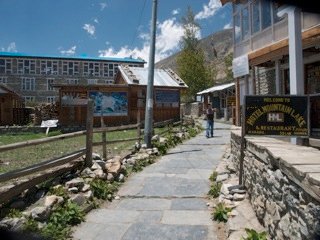 Manang has changed a great deal.  This has become a tourist centre with many modern lodges.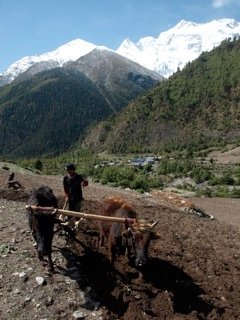 But they still plough the fields in the way they have done for the last two or three hundred years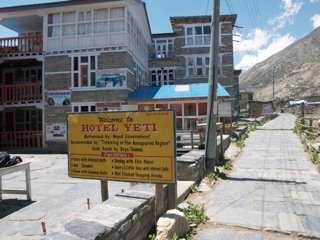 There are even hotels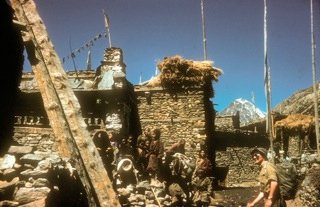 Very different from in 1960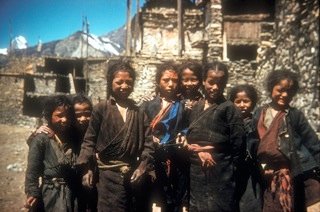 Back in '60 you didn't see any western dress – it was all locally made from yak or sheep's wool or hide.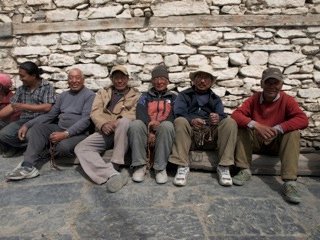 Today western dress is universal but this group of locals sitting outside the Gompa enjoying a bit of crack and the warm sun probably are talking of much the same things as they did fifty years ago.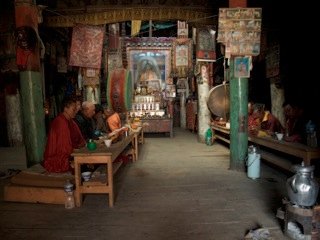 Inside the Gompa, the chanting has a hypnotic quality and is evidence of the strength of their Bhuddist religion and culture.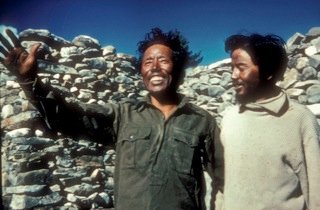 At the end of the 60's expedition I took off with Tachei Sherpa on left, to cross the Tilicho Pass while the rest of the team went over the Thorung La.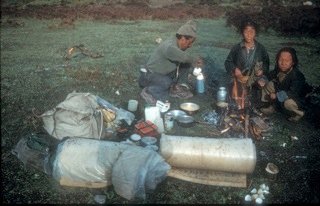 It was a magical experience.  On our first night we camped by two young yak herders.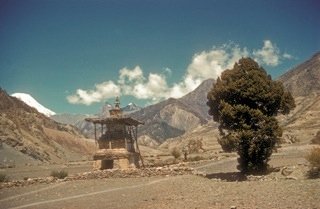 The Tilicho Pass is to the immediate right of the snow peak – the Grande Barriere.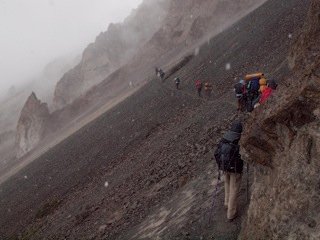 I had forgotten just how desolate and hard it was, as we crossed endless, potentially dangerous scree slopes.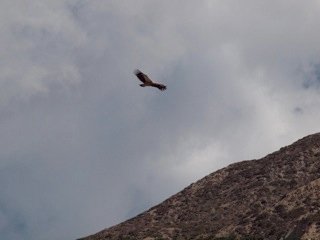 A Lamagaier glides over us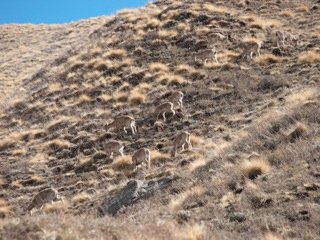 and Musk deer graze taking very little notice of us.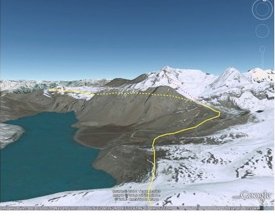 Our route over the Tilicho Pass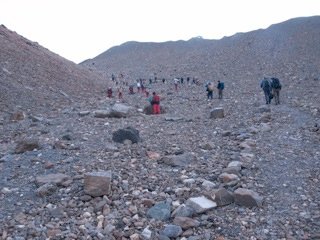 It was a lunar landscape and in cloud or a white out it would have been very difficult to find the Pass.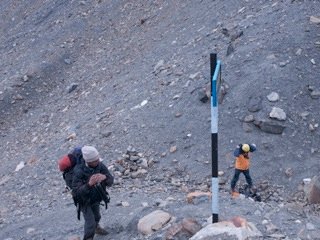 The occasional sign post (not present in 1960!!) was a help.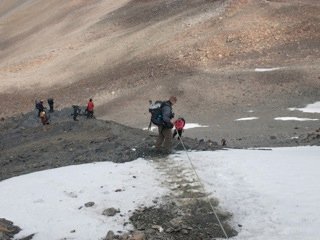 We place a fixed rope to help descend the steep snow on the other side of the 5340m pass.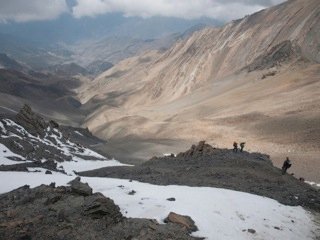 It was the downhill all the way to Jomosom where there now is a little airport.  In 1960 we had to keep walking all the way to Pokhara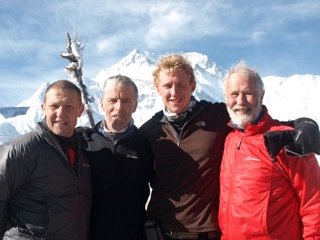 It was a sentimental pilgrimage and a privilege to share it with Malcolm and Andrew Grant and all my fellow intrepid trekkers some of whom had never ever done anything like this before.  It was a truly wonderful, enjoyable and taxing trip.
For more background and details of Joe's future treks go to: