Start of the annual Bonington walk for Berghaus. I chose the Howgill Fells, one of my favourites because it's always quiet and yields some wonderful views – but this time, as so often, they were covered in cloud.
I brought my Olympic torch along and everyone had an individual photograph with it. We are about to set out from the Cross Keys Temperance pub up the valley leading to Cautley Spout.
Getting steep and into the cloud – level with Cautley Spout in the background.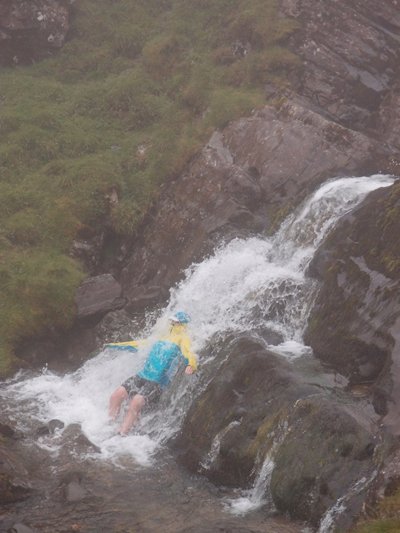 Mike Clarke, our Men's product manager believes in testing our products to the limit!!!!!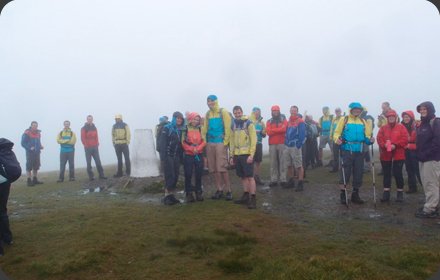 The summit of the Calf at 676 metres, highest point ofd the Howgills, was in thick cloud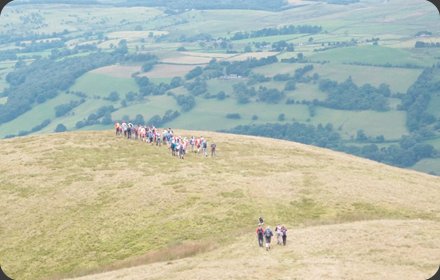 But later on in the morning the cloud cleared as we dropped down over Nab to Crosdale Wood and Farm before walking round to Sedbergh. Killington Reservoir in the background and Morecambe Bay just in site on the horizon.
Berghaus Store
For outdoor clothing from Berghaus including waterproof jackets, women's rucksacks and more then please visit our online store.
You can find a wide range of gear for climbing, trekking, mountaineering and other activities.