Dean Street's autumn winter collection drops tomorrow and to celebrate, we've hooked up with archive specialists Dukes Cupboard @dukescupboard to delve deep into our 55-year-old kit collection with a 2-week installation of vintage Berghaus in their store and a campaign that celebrates a new season for our heritage inspired capsule.
Founded by Milo Harley & Ned Membery, Dukes Cupboard is an independent store in the heart of London. Stocking everything from vintage designer to one-off sportswear pieces, Dukes has become a staple and the go-to spot for sourcing the rarest pieces of vintage clothing.
With close to a decade under their belt, we sat down with the founders to find out how Berghaus had a part to play in the start of their journey. Turns out the pair met over a Berghaus jacket, and the rest is, quite literally, history.
Please can you touch on how you guys met and how Berghaus was involved?
We met towards the end of 2012 to trade jackets – one of them was a vintage Berghaus Fitzroy jacket with a bold colour block design.
What made you start Dukes Cupboard?
Dukes Cupboard started off the back of us meeting up to trade these jackets – so I guess without that Berghaus Jacket we may not have ended up working together! Ned was trading at portobello market, and I had a market stall selling vintage on Berwick street – after meeting to swap jackets, we decided to work together and form Dukes Cupboard.
Favourite piece of kit, past or present?
We've always been drawn toward too bright, colour block style vintage Berghaus pieces – like the Trango extreme models & Fitzroy jackets. These models are some of our favourite Berghaus jackets and Gore-Tex pieces in general – we've consistently sold them in the shop and the market stall over the last nine years and still wear them today.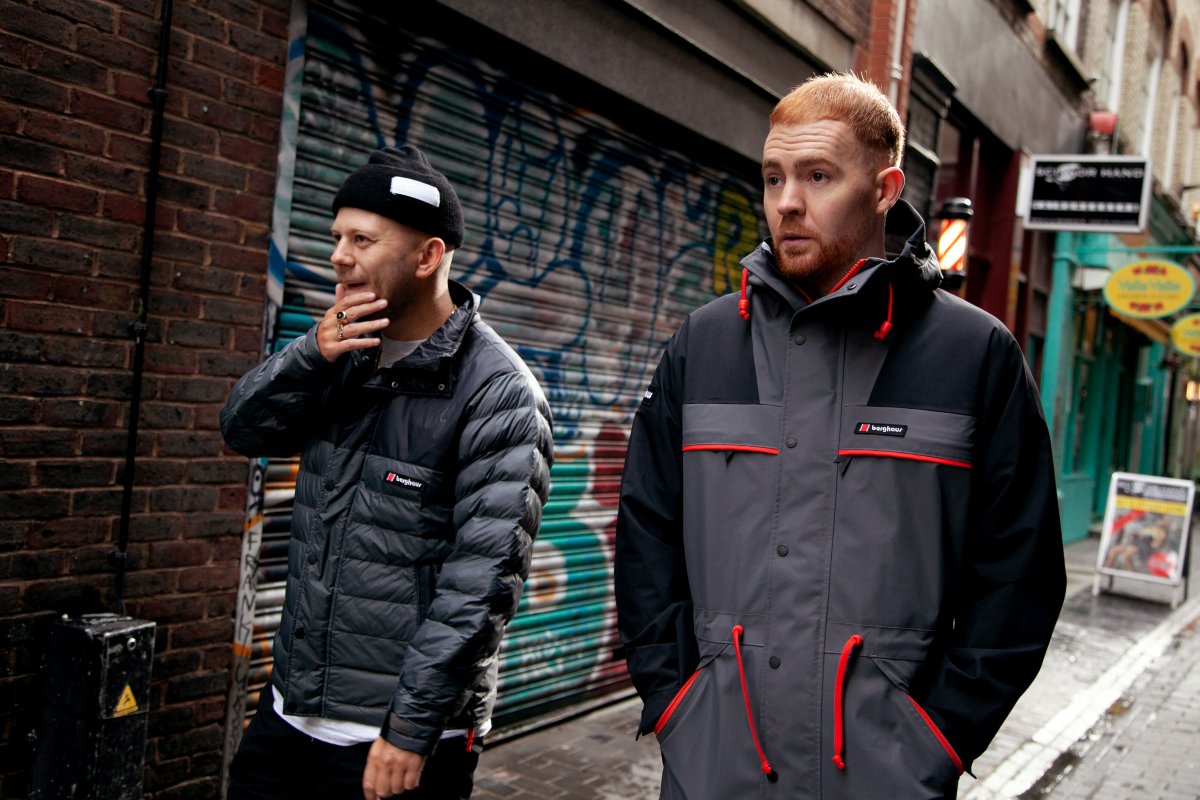 Ned and Milo wear: