Rihannon is a London-based freelance stylist and archive collector known for co-founding Wavey Garms. Rhiannon (@rhiannon_isabel) is also the founder of NinetyFly where she has worked with global brands and to rebuild brand archives sourcing rare pieces from decades past. Rhiannon features in the AW21 Dean Street campaign which was directed by her pals at Dukes Cupboard. We headed over to her studio for a natter, read on for archive outerwear chat.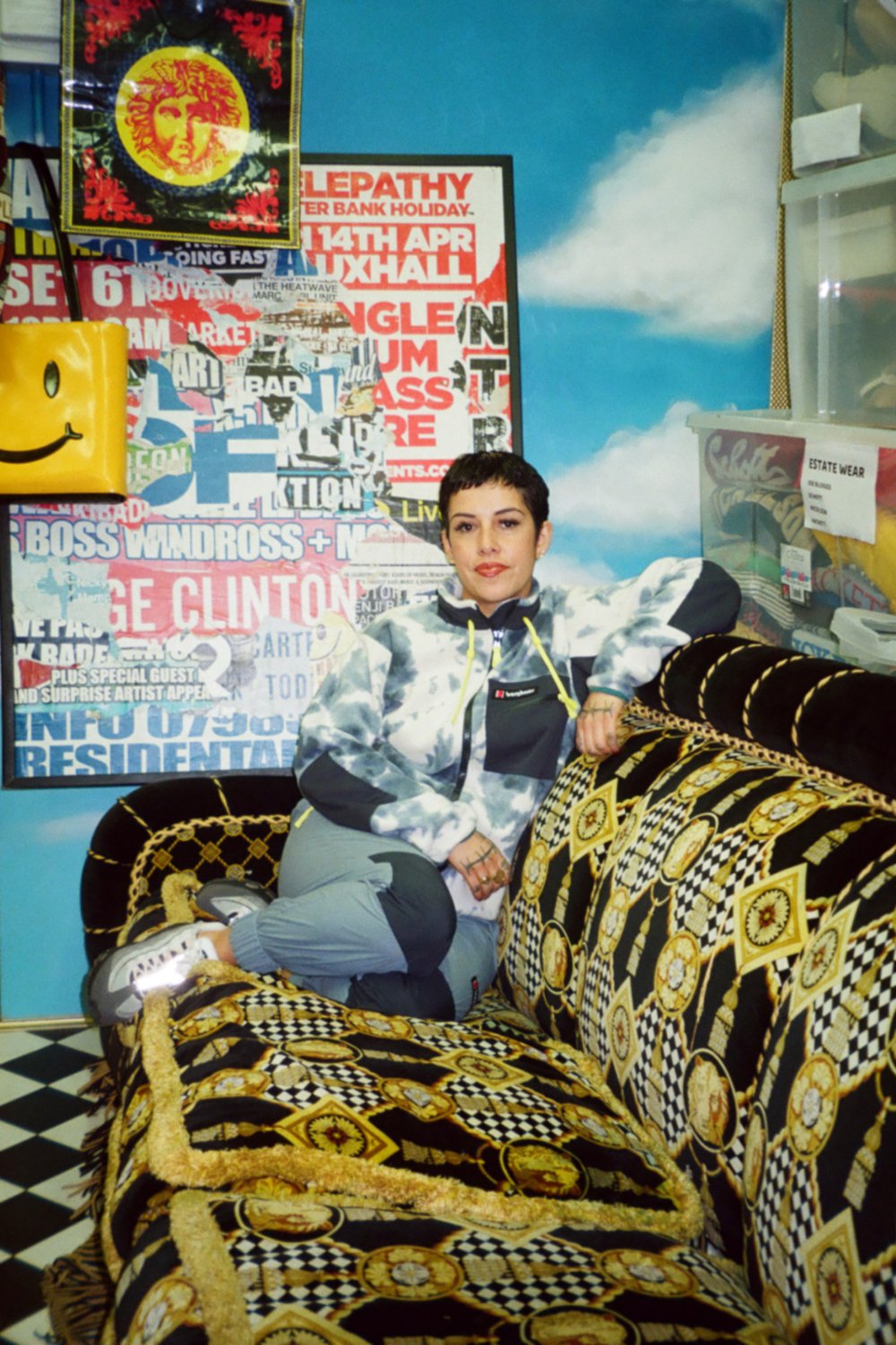 Talk to us about Ninety Fly, and what made you start it?
I would go raves kitted out and always had people asking me where I bought my old skool clobber. No one really caught onto eBay so I was picking up rare bits at next to nothing.
I would meet people at raves and they would ask me to get some clothes, and if I was going to a rave that following weekend (was quite a community of ravers then, we would all go same raves on weekends).
So I would spend my week finding bits online, then meet them in the club toilets the following week and sell whatever I had. Proper del boy, I know. I got quite a name for myself and got bored of doing toilet meet-ups, so I decided to start a page to sell everything on a platform.
Instagram just started, so I really was one of the first people who started selling stuff online; a year after this, my brother and I began Wavey Garms. We set up a FB page where people could buy/sell 'Wavey Garms' I guess the rest is history.