Keeping the Spirit of Adventure flame alive in West Nepal
Excitement building as our end of September departure day draws near. The valley we are heading for in West Nepal has never been visited by westerners and, aside from Google Earth images and a distant shot taken from the west, we have little idea of what we might find there.
What we do know is that, when Google Earth is set at the right time of day, the shadow of one of the north faces in this valley is longer than all the others in the area. We take that as a good sign. Surely it can only mean that it is the steepest and biggest around?
But uncertainty is an inevitable ingredient of adventure. At the very least though we know that we have a remote valley surrounded by unclimbed peaks. Add in the guaranteed ethnic pleasures and pleasant strolls of a six day walk-in and it can't fail to be a good trip really!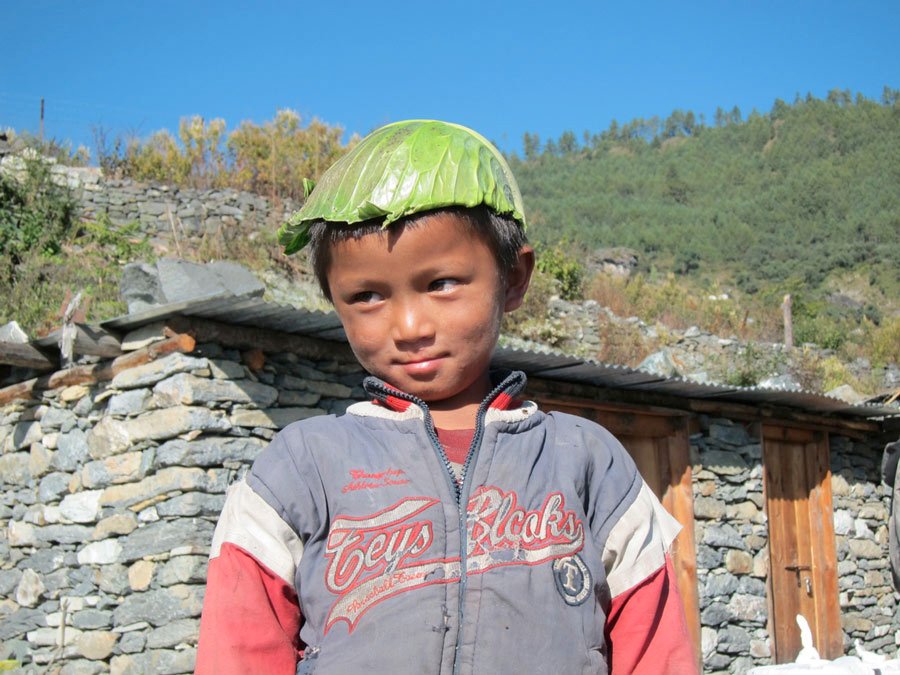 Fine hat on display when walking in to Mugu Chuli, West Nepal ,in 2011
First though we have to get there. All the bureaucratic hurdles we can overcome in the UK have been dealt with but one of the joys of visiting remote spots is that you never know what obscure rule or regulation might be dreamed up by local officials. All adds to the challenge.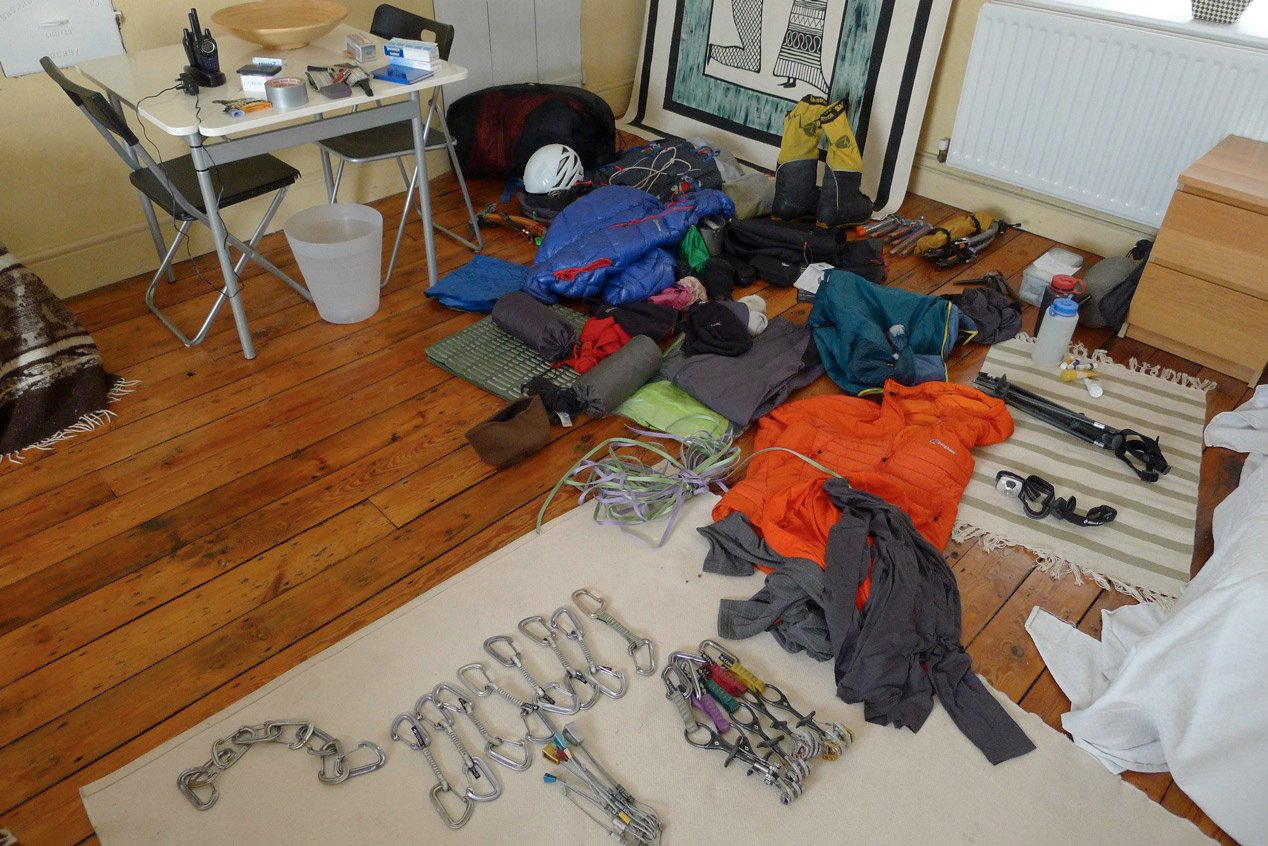 Sorting out the kit is well underway. Thanks Berghaus!
And then there are other challenges too. Paul's work commitments are such that we are flying to Kathmandu separately. And the last time we did that my plane had to turn back because of bad weather, my bag got lost and we ended up sharing a sleeping bag for a week. Hopefully that won't happen this time but whatever happens a memorable trip is pretty much guaranteed.