I've just got back from a brilliant trek with my son Joe to commemorate the 50th Anniversary of my first ascent of Annapurna II following part of the route we used in 1960.  Joe has just started a Commercial trekking company based in Sydney, where he works as a personal trainer.  I went along as a guest.
The photo above shows our team at the Tilicho Lake, highest mountain lake in the World. From l to r, front row.  John McCall, Kristof Tomaszeuski, Phil Crozier, Paulette (Poppy) Gould, John Latter, Malcolm Grant.
Rear row:  Joe Bonington (trek leader), Jeremy Larkin, Dr Bill Crozier, Ian McCulloch, Davisd Corin, Andrew Grant, Chris Bonington.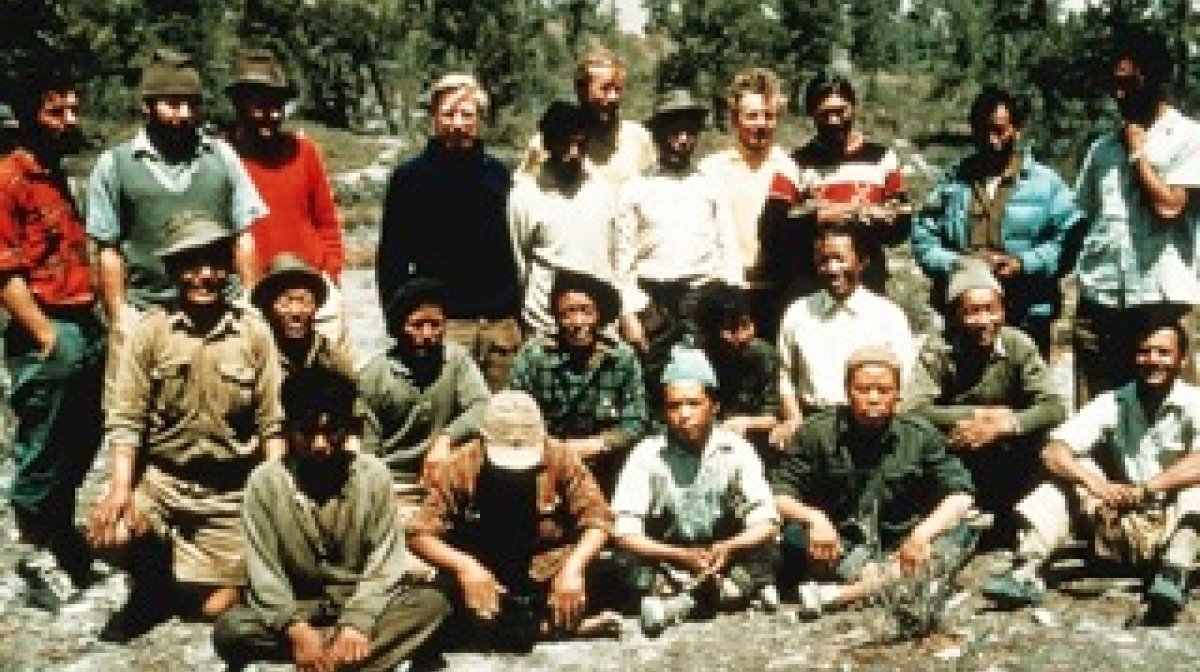 Our team at base camp, back in 1960.  We were the Nepalese Indian British Combined Services Expedition, led by Colonel Jimmy Roberts (3rd from  right).  All our climbing Sherpas had been on the 1953 Everest Expedition and the 1955 Kangchenjunga Expedition.
The trek officially started from Katmandu on 5 April.  The Maoists chose to hold a General strike over this period, totally paralysing all the towns and cities of Nepal.  There were Moaist groups at every major intersection, stopping all traffic in the city and closing all the shops and restaurants.
They alternated earnest speeches with dancing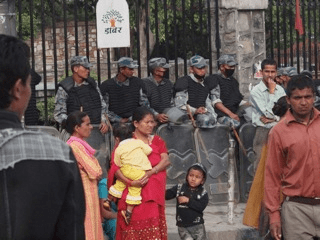 And the police looked on – both sides showed considerable restraint and there was very little violence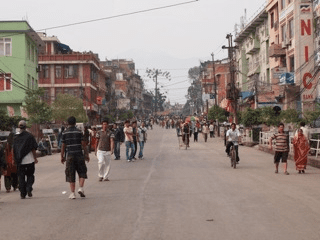 The streets were pedestrian areas.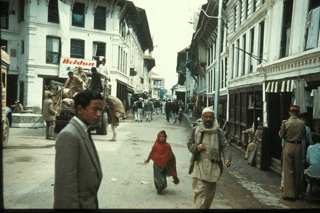 and were remarkably similar to what they were like back in 1960, when this picture was taken.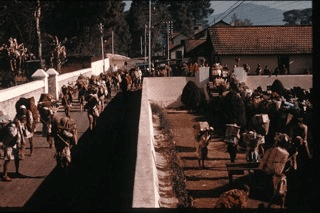 In 1960 we started our approach march from the British Embassy in Katmandu.  The only road in Nepal was the one from Katmandu to the Indian frontier.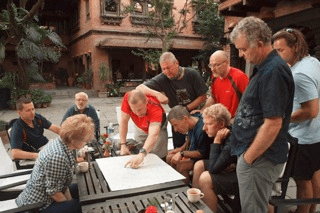 But today we are hoping to travel by bus to the road head at the foot of the Marziandy Gorge, leading round to the North side of Annapurna.  We were staying in Dwarika's Hotel, a wonderful reproduction of a mediaeval Katmandu palace complex.  Here Joe is briefing the team on the latest twists and turns of the strike.  We've already been delayed a day.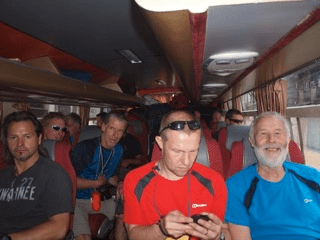 But at last we're off – the strike has been ended and we are heading for the Marziandy.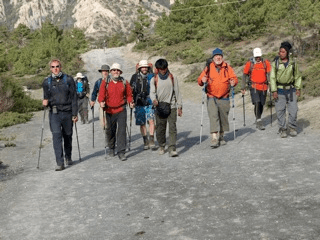 They are building a road all the way to Manang – a controversial project, but it will be some years before it's completed.  It was really good to be walking.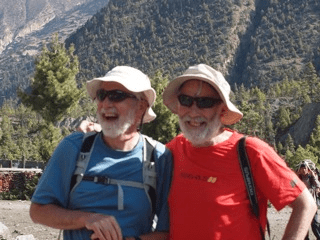 On the way we met a Bonington look a like – which one is me?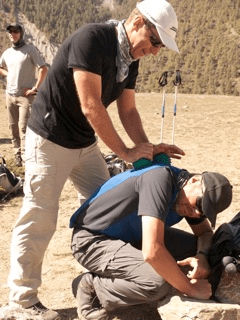 David Corin an Australian colleague of Joe's giving John Latter a quick massage.  John is a BA Boeing 777 pilot and on his first trek.
I'm flying the flag for Berghaus.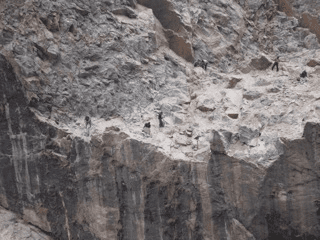 There are miles of rocky buttress which the road builders are having to cut through.  I'm rather glad that it is going to take a long time.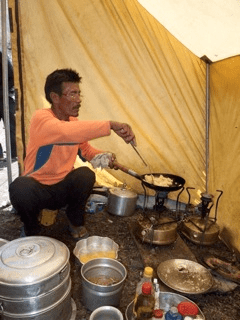 Raknaman is our superb cook, creating incredible meals for all of us on just two primus stoves.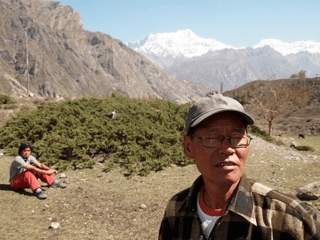 Ram Krishna Tamang is our Sirdar and a trusted friend.  He was with me on Sepu Kangri in 1997 and '98, with Joe and me when we had a family expedition to Danga in 2000 and last year on Joe's first commercial trek to the Everest Base Camp.  He's a superb organiser and was a fine athlete – some years ago he won a four day race from Katmandu to the Everest Base Camp.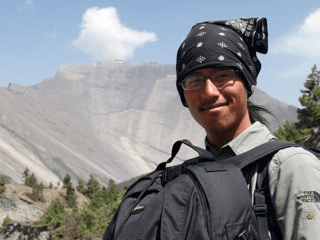 Khudam, Ram's son, was my personal assistant, carrying my cameras and generally looking after me.  He speaks excellent English, is very bright and I am sure will become an effective Trek sirdar.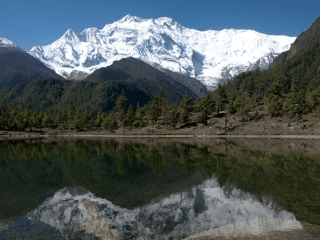 Annapurna II (7937m) reflected in a small Lake.  The route to base camp goes up the right hand valley.  Our route in 1960 reached the summit ridge on the far right of the picture and then followed from left to right all the way to the summit.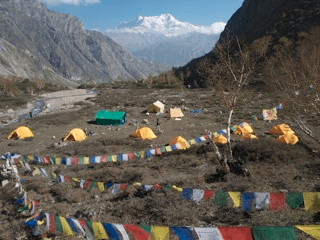 The Annapurna II Base Camp at 3600 metres.  Chulu East (6429m) in background.