For our first chapter in this series, our passion for the planet takes us to Manchester, to team up with Zain, who works for City of Trees. They're an organisation making waves across the whole of Greater Manchester (and latterly, the planet), by planting trees and restoring public green spaces for future generations.
As soon as we step out and watch Zain clear the overgrown pathways, it's clear that he's the kind of partner in crime we've been looking for: ambitious, inspiring, with a shared enthusiasm for hands-on action. We think it's incredible how small acts can help us appreciate nature in a big way. Zain is on a mission we can stand behind – helping more people to access the outdoors.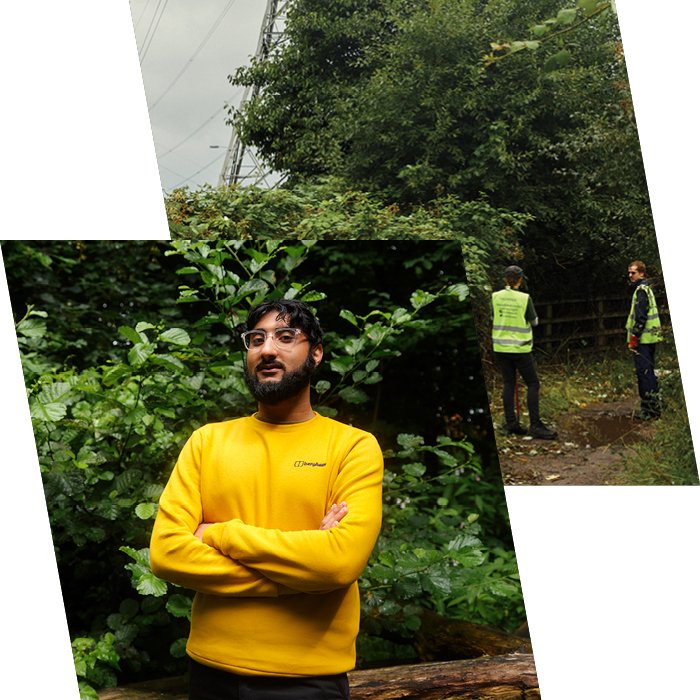 I help link communities, connecting them to their local green spaces and getting them to join us for tree planting or [woodland] management sessions, as well as identifying specific barriers that are affecting access to nature in marginalised communities, across the region [because] tree planting is so important to our future and [so is] forming that collective movement.
As an organisation, City of Trees (and Zain) is dedicated to planting a tree for every citizen in Greater Manchester within just five years. It's this kind of local action that's literally breathing life into every single one of us and, as a brand, why Berghaus has similarly committed to plant 10+ million trees by 2025. Crucially, though, Zain works to connect under-represented groups with nature, mobilising members of the Greater-Manchester community to tackle the climate emergency head on. It's this individual spirit we're proud to champion. In the words of another Mancunian local hero, Why me? Why not.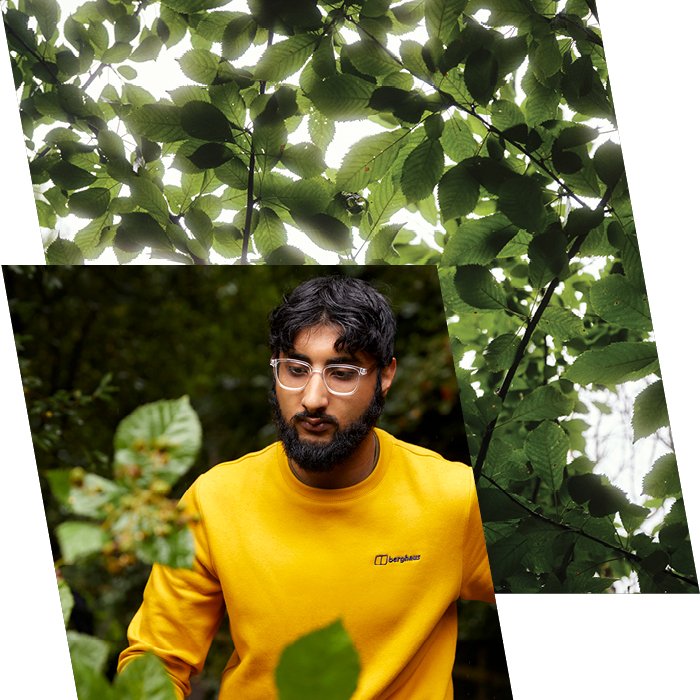 What led me here, to this particular field, was science, because I really wanted to learn more about animals and how the natural world works. That's what the main driving force was when I decided to go and study it at uni. I realised then, it branches out to a lot of other, different sciences. It pointed at ecology and conservation which led on to further study in conservation management and that has brought me here [to City of Trees].
Berghaus comes from similarly local beginnings, and finding ways to bring people to nature, like Zain does, still sits at our core. Chatting together, it feels like a good fit, which is why we're proud to back Zain's cause. He recognises we're all in this together. In the grand scheme of things, Salford and Santiago are closer than we think. What's local can't help but become global… and that makes us feel good!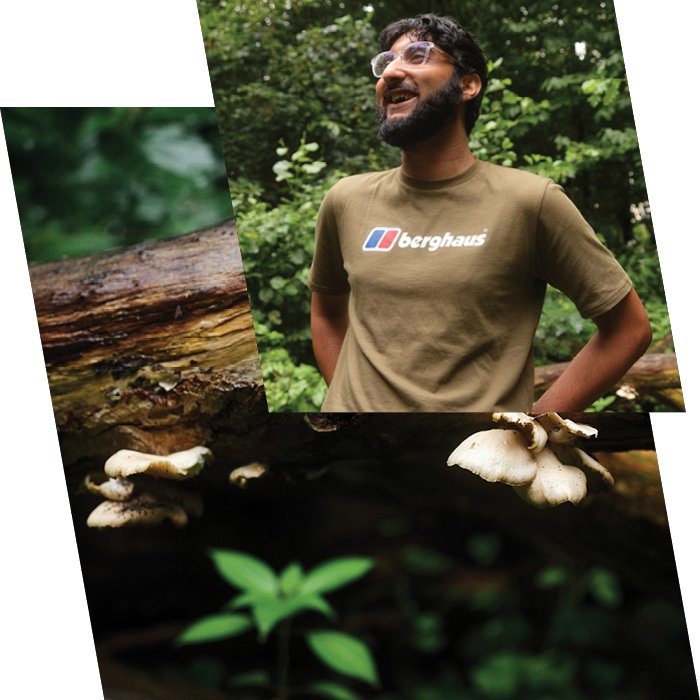 "It's air we all breathe" Zain emphasises. Our connectivity to nature largely rests on our connection to one another and what we can learn from other cultures. That's why Zain's so set on bringing us together to help protect our natural spaces.
In northern Pakistan, where my family are from, my experience is that, their approach to farming is very organic. So, it's very dependent on the weather systems and climate change plays a big part of this. The contributions that we're making, are not only impacting the people within the UK, they're having a global impact. That's why we plant trees across Greater Manchester… [ultimately], representation in this sector matters because climate change affects everyone.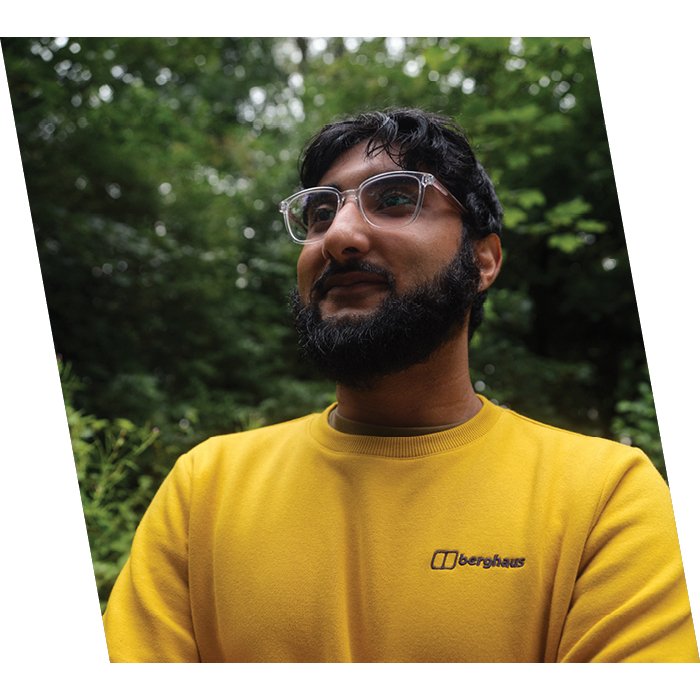 Zain's action proves that our planet is made from communities who can all make a difference. Small changes have big impacts. The size of the deed shouldn't be an obstacle.
It's the little things that make a difference. Planting one tiny whip which is a baby tree, that would eventually grow into an enormous size and even sequester an enormous amount of CO2 each year.
The seeds for a more sustainable future really do take root in small actions. To get involved with City of Trees and their mission, check them out online. Zain encourages more of us to get involved by visiting your local green space, to connect and volunteer. It could be something as simple as visiting a space to plant wildflowers for bees, connecting to nature can be simple. To those further afield, check your social media for local community groups. If there's not one to be found, are you the one to grow it?
For another small change you can make, check out our sustainable cotton range.