Watch the trailer of Leo's new film and catch a glimpse of his groundbreaking expedition
1,000 miles, 200kgs, 65 days, 3 mates, 1 epic expedition.
UK climber, alpinist and adventurer Leo Houlding is well known for pushing the limits of what's possible. Having conquered mountains and peaks across the world, Leo's latest expedition aimed to rewrite the rules of Transantarctic exploration.
The expedition brought Leo together with Jean Burgun, a French climber, and Mark Sedon, a Kiwi cameraman, to take on Spectre, one of the most remote peaks in the world. The mission's three-phase trip broke new ground, with the team climbing a new route on the north face of the mountain and completing the trans-continental journey to the Gothic Range of the Transantarctic Mountains using traditional man-hauling techniques and modern snow-kiting technology.
The movie, Spectre: To the End of the Earth, will be screened at the Kendal Mountain Festival between 15 and 18 November as part of its International Film Competition. This competition will see the film compete against around 300 other entries for 12 prizes, including the Best Climbing Film and a People's Choice Prize.
Watch the trailer
Experience the wind, life-threatening conditions and fury of the Antarctic in the latest trailer of Spectre: To the End of the Earth.
Taking on Spectre
Having scaled Greenland's Mirror Wall and the Antarctic's Ulvetanna Peak, Leo had plenty of experience in climbing and trekking across remote parts of the world. However, the unpredictability of the environment, which had dangerous crevices and sudden storms, and the fact that the team were unsupported for most of the expedition, with only one supply drop during the whole trip, made Spectre a unique challenge for the explorer.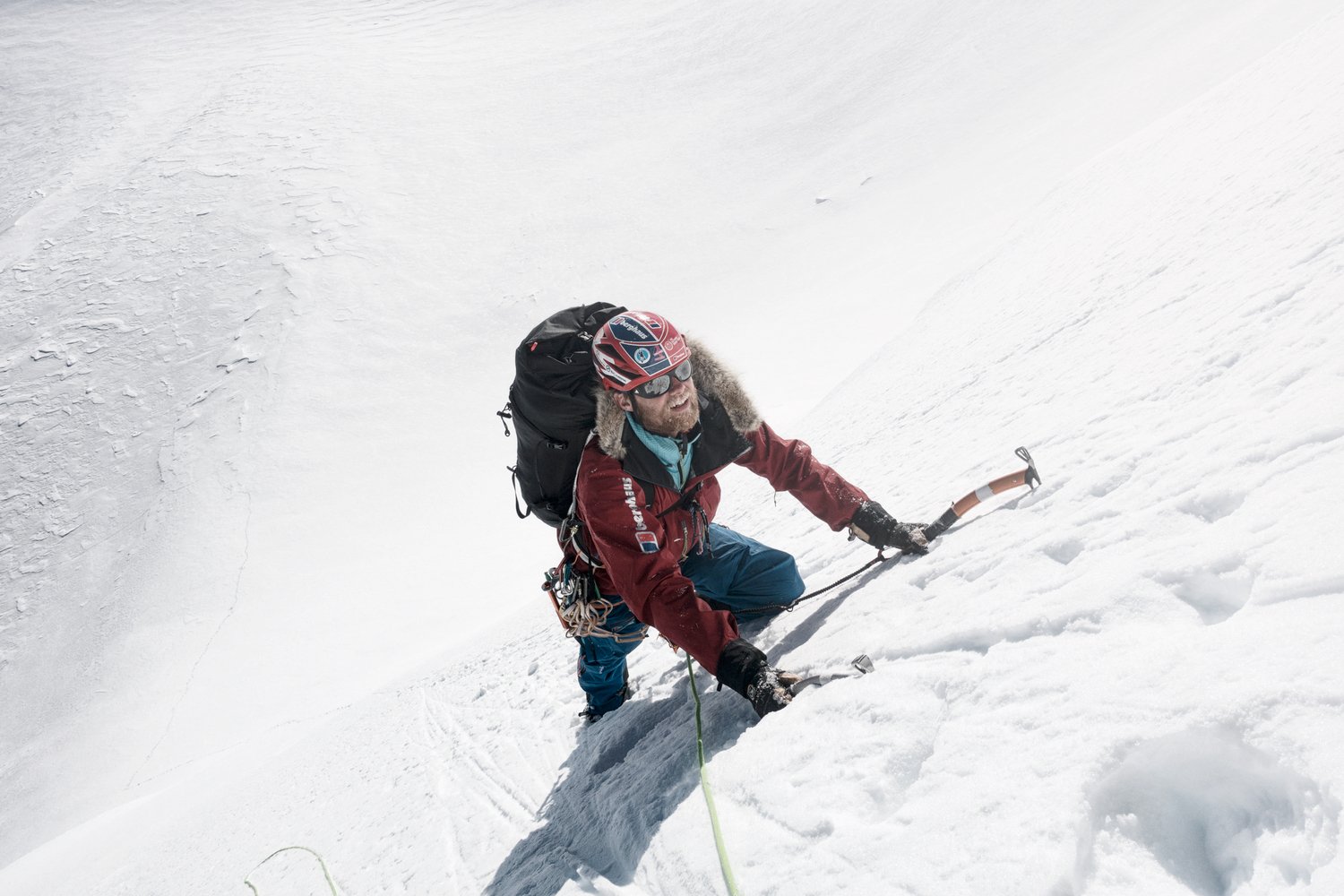 Stretching the entire width of the southern continent, the Transantarctic Mountains is one of the longest and most impenetrable ranges on Earth. To complete the journey to and from the Gothic Mountains, a southern section of the range, as well as the climb, the trio had to carry up to 200kgs of kit and use specialist equipment, such as kites, to travel the 1,000 mile (1,700km) route and scale the 750m buttress of Spectre.
The film was intimately shot by the explorers and captures their epic 57-day journey across the mountains. Watching the film will give viewers the chance to relive the expedition as the team experienced it, with all the storms, close calls and thrilling highs.
Find out more about the Kendal Mountain Festival or book tickets for the premiere.