We caught up with 360 Expeditions to answer some of the most frequently asked questions of this classic bucket list expedition – Everest Base Camp.
Thinking of trekking Everest Base Camp and ticking it off your bucket list? Well, once you've read this guide you'll know exactly what to expect.
Everest Base Camp overview
Trek to Everest base camp in the heart of Nepal and experience a magic blend of fascinating culture, jaw-dropping scenery and capture a glimpse of the world's highest mountain, Mount Everest.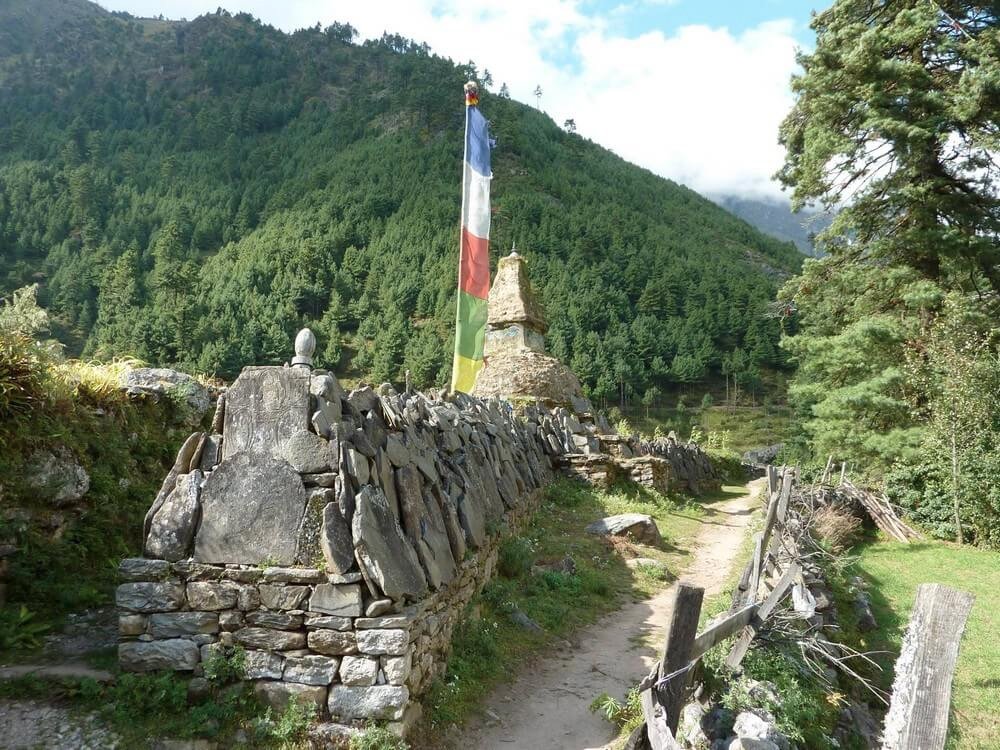 The 360 Expedition's route follows an ancient trade route through vibrant Sherpa settlements, dense rhododendron forest, cross high mountain passes and get the famous eagle eye view of the awesome Himalayas from the top of Kala Pattar.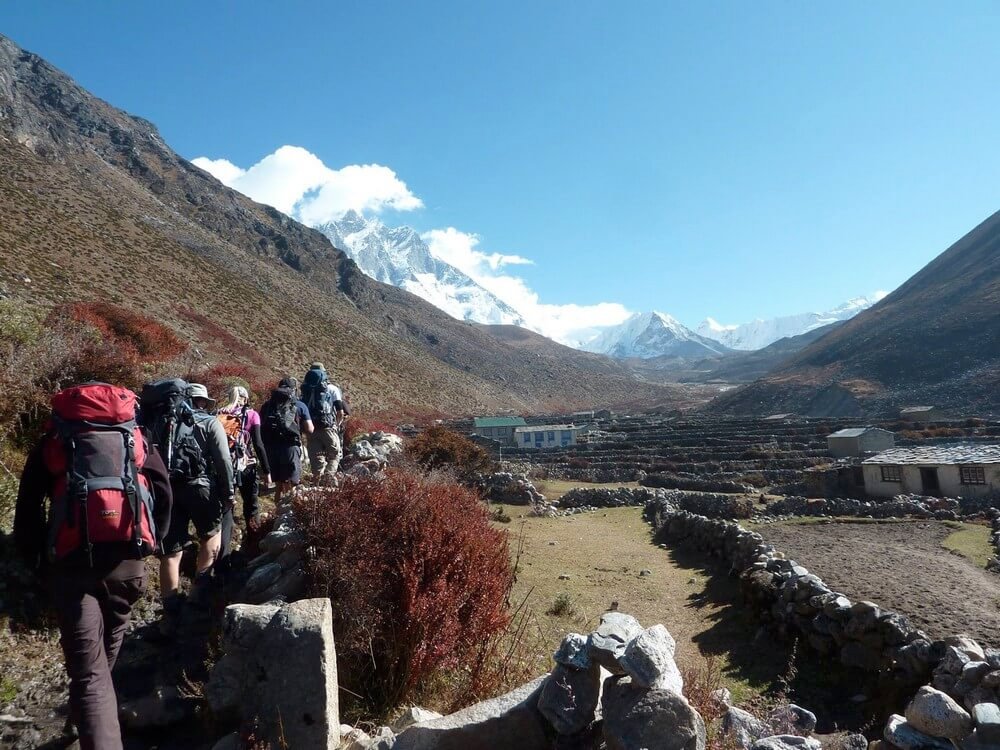 As a magnificent grand finale, we visit the base camp of Mount Everest and enter the ethereal stillness of the Khumbu icefall.
The Everest Base Camp trek allows for gentle acclimatisation and has plenty of rest days. This gives you the chance to comfortably explore and savour every nook and cranny of the magnificent Khumbu valley.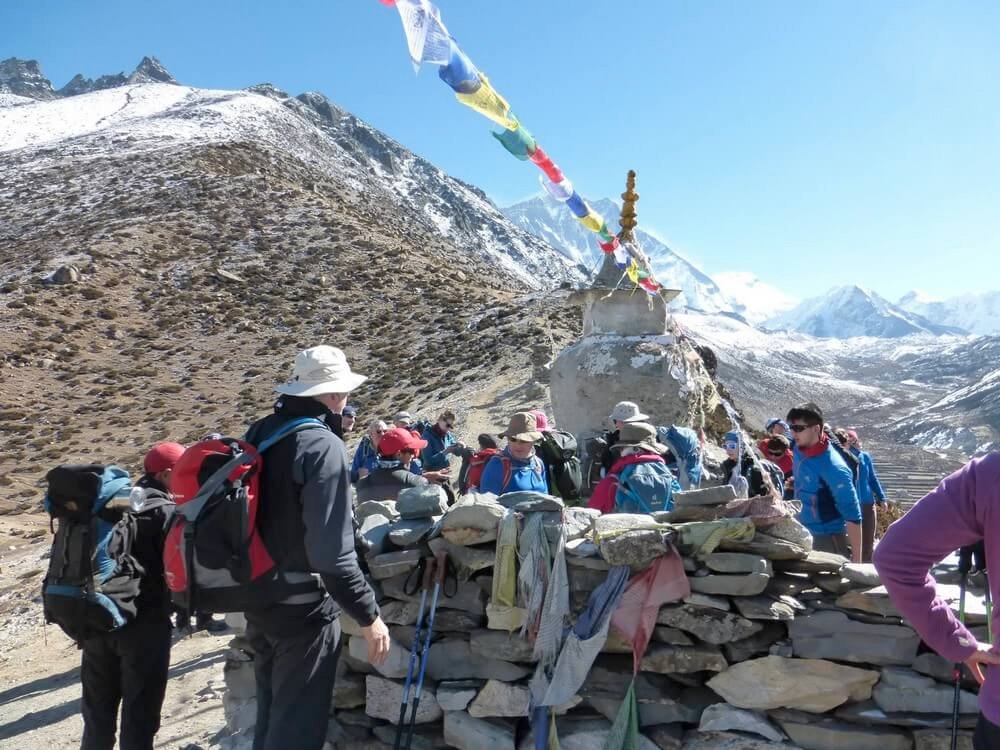 This iconic adventure pioneered by Sir Edmund Hilary is not just a famous trekking achievement but a spiritual and cultural journey encompassing delightful surprises at every turn.
Be charmed by tiny Sherpa villages, colourful Buddhist monasteries and friendly Nepali tea houses serving delicious authentic food and familiar western fare. Stand in awe as the sun-rises over the vastness of the Himalayas and relish in the sensation of taking part of the greatest show on earth.
How difficult is Everest Base camp trek?
And how different is it from Kilimanjaro?
It is difficult to compare the trek to Everest Base Camp to the climb of Kilimanjaro. This is because of the many different ways to climb Kilimanjaro. Some routes are shorter and gain altitude quickly and hence offer little chance for the body to get acclimatised naturally.
The shorter routes on Kilimanjaro have a much lower success rate than the trek to Everest Base Camp.
To get to Everest Base Camp you travel through many different Sherpa settlements and traverse a huge variety of terrain. This adds a huge amount of diversity, colour and vibrancy to the trek. Plus the Khumbu valley hosts some of the highest mountains in the world. These in combination provide an incredible trekking experience.
There are however comparisons to be drawn between the longer routes on Kilimanjaro and the trek to EBC.
On both the average trekking time per day is around 5 to 6 hours and both offer gradual acclimatisation and hence higher success rates.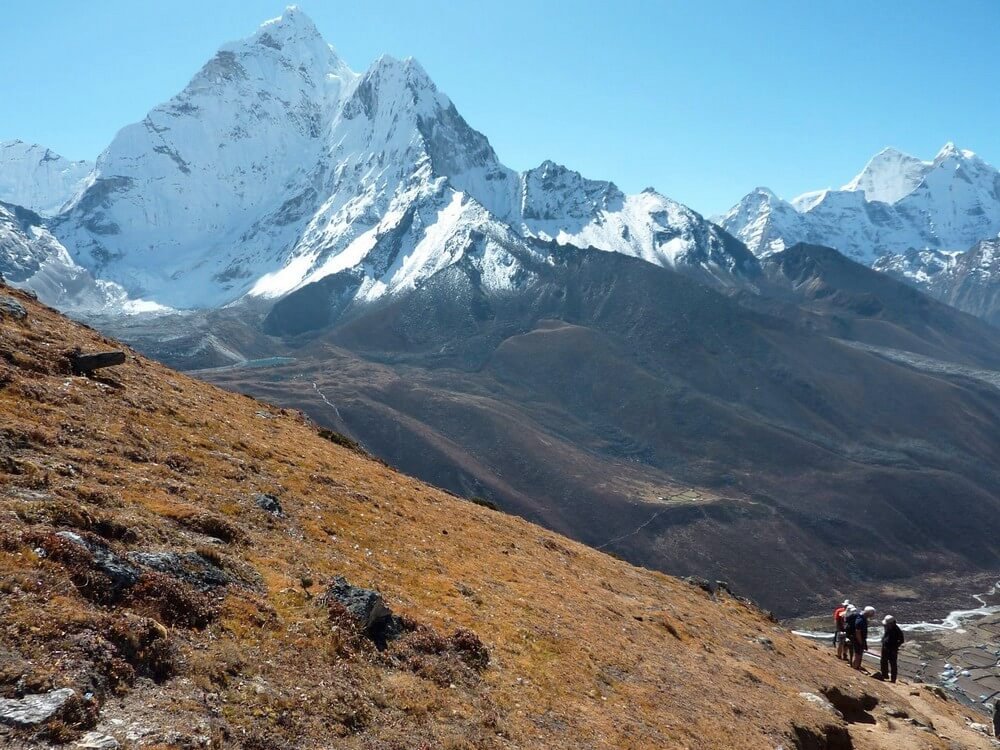 Overall the trek to EBC is what it says on the tin; a trek to one of the most talked about destinations there is in the world of adventure. On the Everest Base Camp trek you also will find yourself stopping every few hours in a teahouse (an old Sherpa home that has been generously turned into a resting point for trekkers). Here you will either bask in the sunshine and rest in the large communal room that hosts a pot belly stove so to warm up.
This gives you time to relax and soak in the vista you are surrounded by and time for a hearty snack and many cups of lemon tea!
On the trek to EBC you don't have a monster summit day of 12-14 hours like you do on Kilimanjaro, just another 5 hour stunning trek that's not all about height gain.
The Everest Base Camp route
How long is the Everest Base Camp Trek?
In the mountains, people generally talk in hours rather than kilometres or miles. It can be painful to hear that you have walked for 8 hours but only covered 4 miles!
But for those who need the stats the total distance you walk from Lukla (the village where you fly to from Kathmandu) to Everest base camp is; 38.58 miles or 62 Kilometers.
Generally, teams spend 8 to 9 days to walk up and a 3 to 4 day to walk out.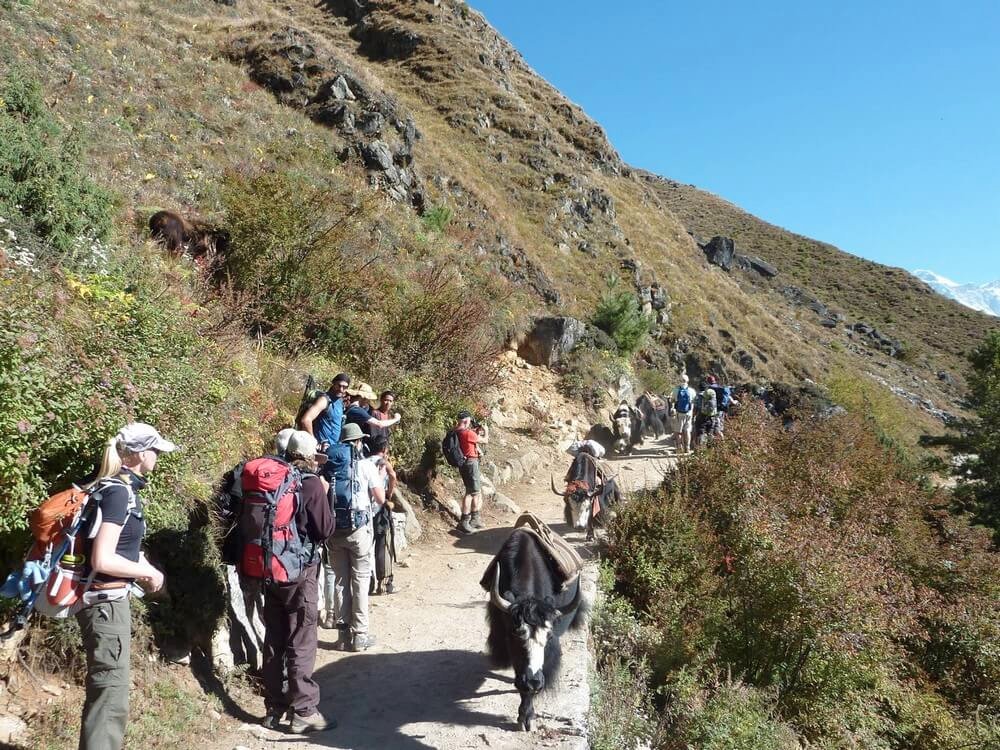 How high is the Everest Base Camp trek?
The starting point is at 2,700 meters and EBC is at 5,400 to 5,500 meters.
The highest point reached during the trek is the small (in comparison!) mountain of Kala Pattar which is around 5,550 meters from here you can see the Khumbu and the Mount Everest in all its magnificence!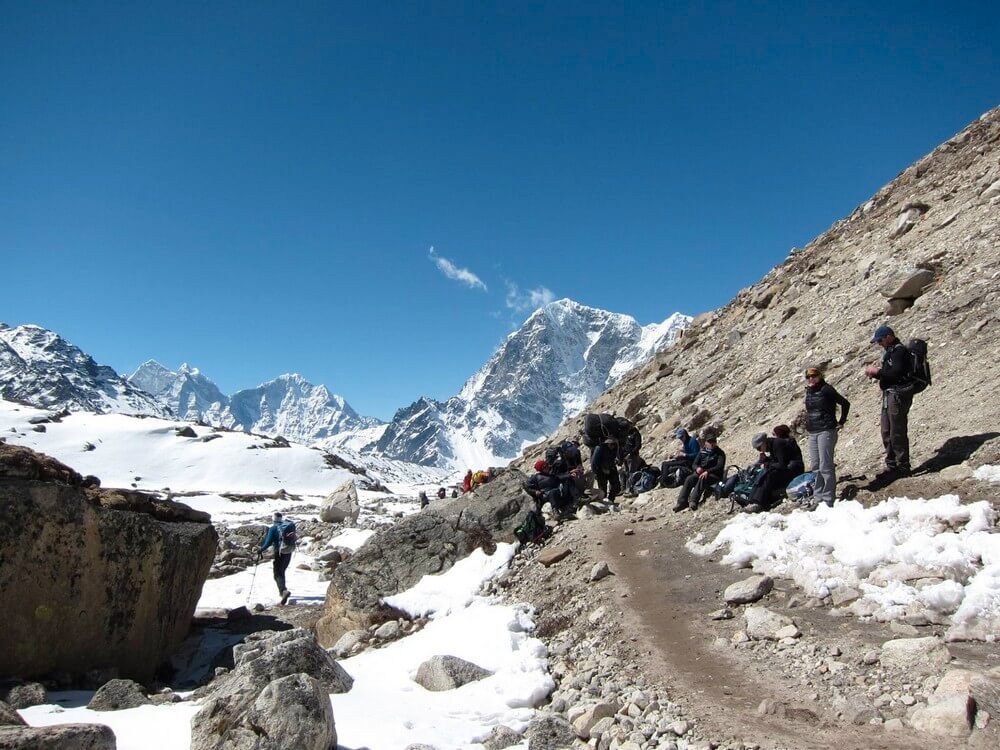 It takes longer to climb up because it is important for your body to acclimatize to the increasingly thin air. The 360 Expedition's itinerary has been especially designed by the guides and Sherpas for teams attempting to reach the summit of Mount Everest itself.
The trek has plenty of rest days which allow you to explore deeper into the usually unknown parts of the Khumbu valley and to savour it at its fullest. If this approach works for the summit teams then you can be sure it will work for you!
There are generally 2 approaches to Everest Base Camp. The longer and steeper one goes via the Gokyo lakes. The classic approach as done by most teams aiming to summit Mount Everest is not as arduous and to my mind just as beautiful.
What are the best times to trek to Everest Base Camp?
The two main trekking seasons are spring and autumn.
In spring you will find yourself trekking to base camp alongside many climbing teams attempting to climb the mountain itself.
You might get a better insight into what it is like to do this trek from a mountaineer's point of view and you'll see the base camp of Everest at its most vibrant as hundreds of tents are pitched along the glacier creating a colourful carnival scene amongst the harshness of the mountains.
Spring Season: From Early March to Late May.
Expect warm and sunny days. There may be the occasionally rainy period or snowstorm as you gain altitude but most days will be dry with clear views.
A highlight for this season is that for the first few days you trek through blossoming rhododendron forest which adds enormous colour to the trip.
Autumn Season: From September to Early November
Generally cooler and clearer offering trekkers with cloud-less views of snow-capped mountains.
Even though it is not the warmest still expect lot of visitors during this time. Mountaineers rarely attempt the mountain during this period as above base camp the temperature and weather conditions are extremely cold and windy.
Kit needed for Everest Base Camp
Pack for every season. Kathmandu and the first few days of the trek will feel like the UK on a very hot summers day and base camp like a very cold winter day.
The most important item on your kit-list should be your boots. Because of the variety of terrain covered they will need to be strong, flexible, warm and offer good ankle support.
Generally, 3 season trekking boots fit the bill well (they don't need to be crampon compatible). If you are happy with your boots walking the Scottish Munros then take them to Nepal.
(360 Expeditions can provide you with a comprehensive kit-list which covers all the bases but still lets you travel as lightly as possible.)
Doing Everest Base Camp with or without a guide…
For a few trekkers, the challenge of reaching the base camp of the highest mountain in the world is to do it on their own terms.
This can be done and is a very admirable achievement but includes a lot more time in preparation and organisation which some people find distracts from the overall experience. There are also many pitfalls that need to be avoided and when things go wrong unfortunately it can escalate quickly.
We would always recommend heading out on a guided trek. This not only gives you safety and security but adds so much more to your experience.
It is worth remembering is that trekking to Everest Base Camp is not a wilderness experience. Wild-camping is not permitted and since you frequently pass through villages which are used to seeing westerners most modern facilities are readily available.
Everest Base Camp is about experiencing an incredible part of the world and seeing it at its best without organisational and logistical distractions.
Taking a guide, whether through a local agency or better still going through a reputable company (erm… we have one in mind – 360-expeditions.com).
Your route will have been well crafted giving you ample rest days while placing you on a great acclimatisation plan giving you the best chance to not only really enjoy the trek but also to arrive at Base Camp itself.
Transfers, tea-houses, meals, Sherpas, porters, yaks and emergency facilities are arranged and taken care of in advance, and best of all your guide will have an intimate knowledge of the valley and can take you to the places not necessarily described in a guidebook.
Experience the best of Kathmandu before and after the trek, play football with monks at a monastery, stand in awe as you watch the valley from a hidden view-point, have a beer with Everest high altitude climbing Sherpa as they prepare to go onto the mountain, warm your hands in-front of a fire in a Sherpa kitchen and entering the mighty Khumbu icefall are all aspects not often experienced by solo trekkers.
When booking with a UK company they will most likely be sending out a western guide.
If travelling with 360 Expeditions then this guide is often the founder who has climbed x4 of the 8000m peaks who brings many fascinating stories to the table with tails of wonders from around the world. The guide can again add to and enrichen your experience.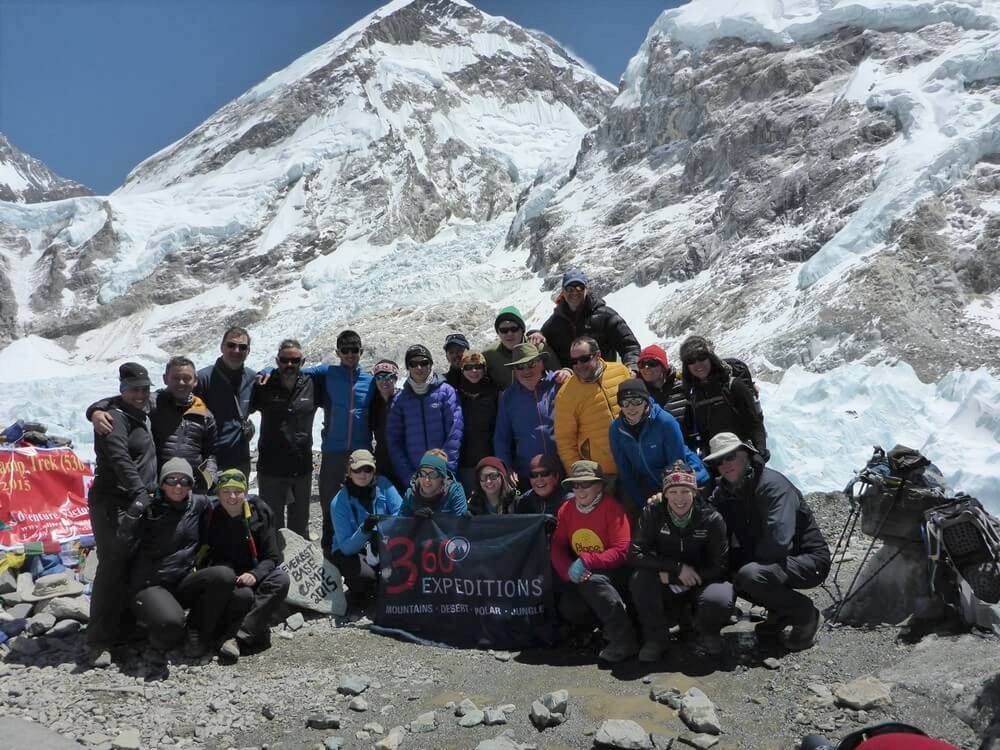 Berghaus Athlete and Brand Ambassador – Rolfe Oostra – names his next expedition and mountain guide.
And guess where it is? Of course Everest Base Camp.
March 2018 Rolfe has announced his next expedition as mountain guide to Everest Base Camp. Not only are you trekking to the spectacular Everest Base Camp but you will be trekking with Berghaus athlete and brand Ambassador Rolfe Oostra (x4 summiteer of 8,000m peaks inc. Everest). He has a wealth of knowledge and is a bucket load of fun.
A few extras, when you book with us…
All trekkers will receive a Berghaus baselayer and a beanie. Also three trekkers chosen through a competition prior to departure will also receive a Berghaus jacket from the Extrem range worth £400. This is an expedition with added extras and we welcome you to join.
By clicking on the link below you can get a lot more additional information about this incredible trek. And we (the 360 Expedition team) are on hand to answer any further questions / queries you might have – no matter how small.
We hope you found the answers to your Everest Base Camp questions and that one day you will cross this off your bucket list!
Team 360 Expeditions.