Cold Counterparts is a series of purposeful deep dives into a curated collection of equipment, pieces and elements that play a crucial role in humans' endless pursuit of staying out for longer.
The series has been researched, curated, developed, and written by Ali George Hinkins
Cold Counterparts I __ The Tent.
Providing Vital Sanctuary from The Elements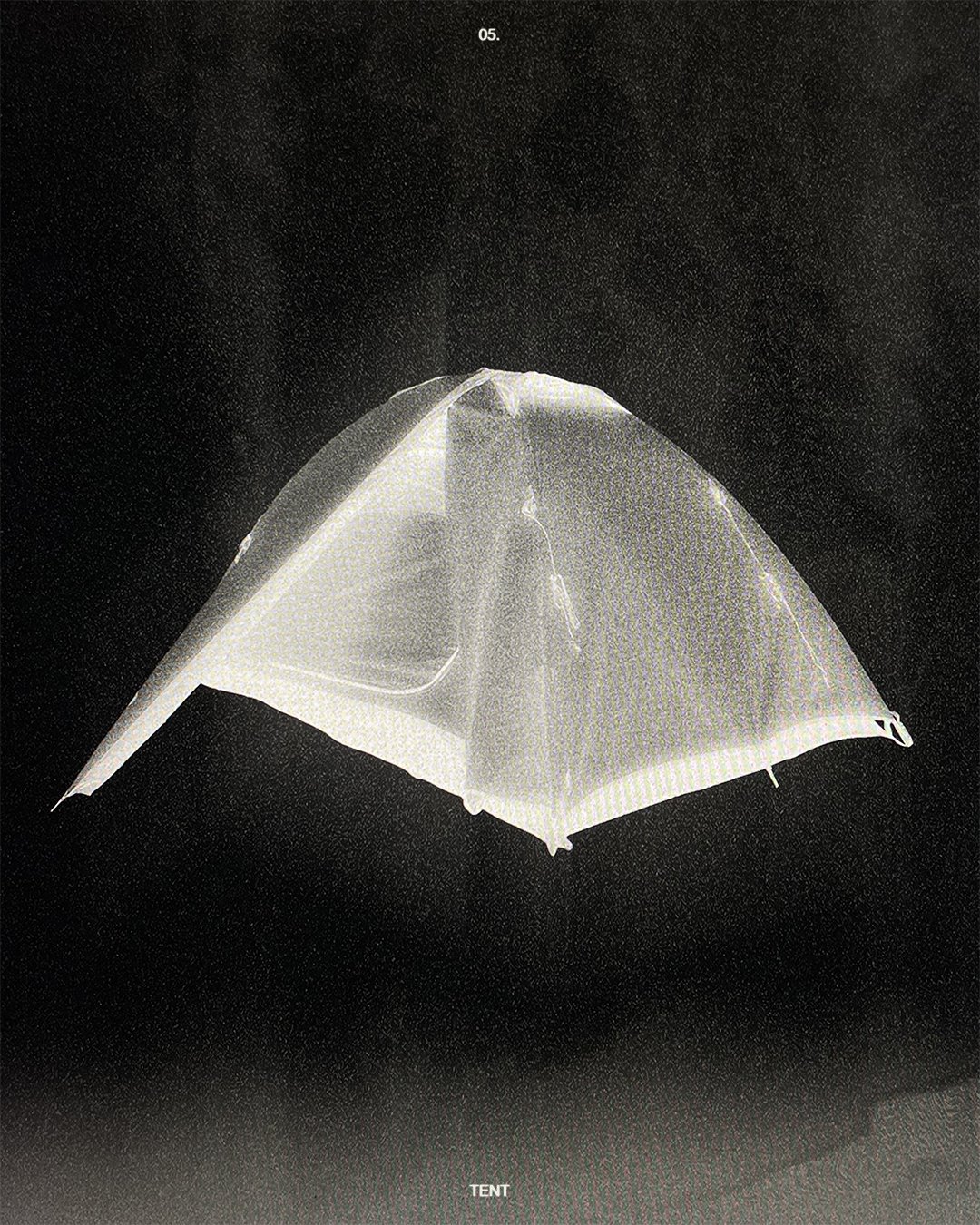 Throughout history, the tent has proven to be a vital means of shelter that is used to keep mountaineers and expeditionists protected in the harshest of conditions. At times, the tent is the only physical barrier separating you from the elements that beckon you from within your nylon sanctuary.
In sharp contrast to its origins, man's desire to innovate beyond what we can currently comprehend extends to the design of tents, which allows us to push ourselves further afield without compromising on safety.
There are many tent structures designed for specific use cases and environments. For the individuals climbing Mount Everest, "summit tents" are used when climbers attempt the final ascent as they are specifically designed for extreme altitudes and can withstand harsh conditions. Their lightweight and compact nature means they are purely used as a means of survival, not comfort, where every ounce of weight matters. On the other hand, base camp tents provide a functional and relatively comfortable hub for climbers to acclimatise to the altitude across a daily, weekly and even monthly schedule.
In the 1970s, there were rapid advancements in tent design, partly as a result of the emergence of materials like GORE-TEX®, a microporous fabric that revolutionised outdoor clothing and influenced developments in other parts of the industry. In the decades that followed, a new wave of materials appeared, like Dyneema®, that encapsulates all of the necessary properties for tents, including extreme strength, ultra-lightweight and highly waterproof. Fabric technology aside, lightweight carbon fiber tent poles have become an industry standard now, in replace of aluminium, to save weight.
As time has progressed and humans have evolved, the tent has been replaced as a means of permanent shelter by our desire to willingly experience the same conditions that its early inhabitants were seeking refuge from.
Cold Counterparts II __ Crampons.
The Footwear Tool that Unlocked Ice for Us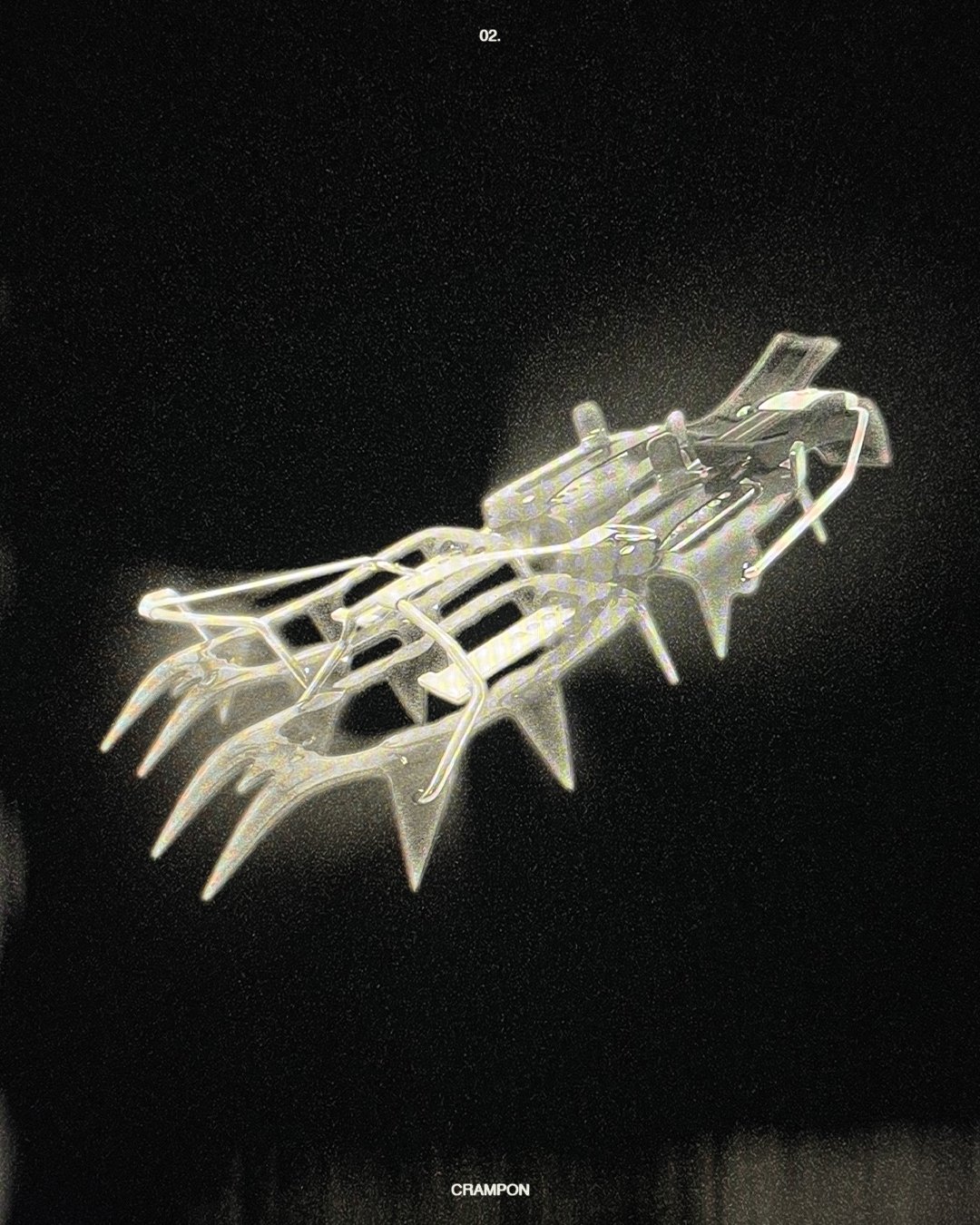 Outside of sports purposes, like climbing and hiking, crampons have allowed scientists and explorers to safely conduct research in hard-to-reach parts of the globe. Without tools and equipment like crampons, it would be nigh on impossible, not to mention downright dangerous, to even accomplish close to what humans have done.
Crampons are often utilised alongside conventional footwear to navigate unstable terrains that are blanketed by heavy snow and ice.
While there were earlier iterations of crampons, the design that we know today was conceived by the English engineer and climber, Oscar Eckenstein, in 1908. As is the case with other forms of mountaineering equipment, the crampon was conceptualised out of first-hand experience. A year later, in 1909, Eckenstein met Henri Grivel, an Italian blacksmith, who helped to forge and commercialise the first ten-point crampon.
The Super Light Grivel crampons, made in 1936 from a combination of alloy of nickel, chrome and molybdenum, assisted in the expedition led by Edmund Hillary who reached the summit of Mt Everest in 1953, as well as Ardito Desio's summit of K2 in 1954. As a testament to their innovation, they have since been worn to summit the world's highest three peaks: Everest, K2 and Kangchenjunga.
Modern advancements in manufacturing have meant that crampons have become increasingly lighter, stronger and more adaptable to the conditions at hand, with three types of crampons now available: step-in, hybrid and strap bindings.
Aside from use in mountaineering and alpine sports, crampon devices can also be attached to running shoes to allow the wearer to partake in extreme endurance events like The Ice Ultra, a five-day, five-stage, ultramarathon inside the Arctic Circle, facilitating humans' endless want and need for exploring the cold no matter the terrain.
Cold Counterparts III __ The Sleeping Bag.
An Outdoor Respite Essential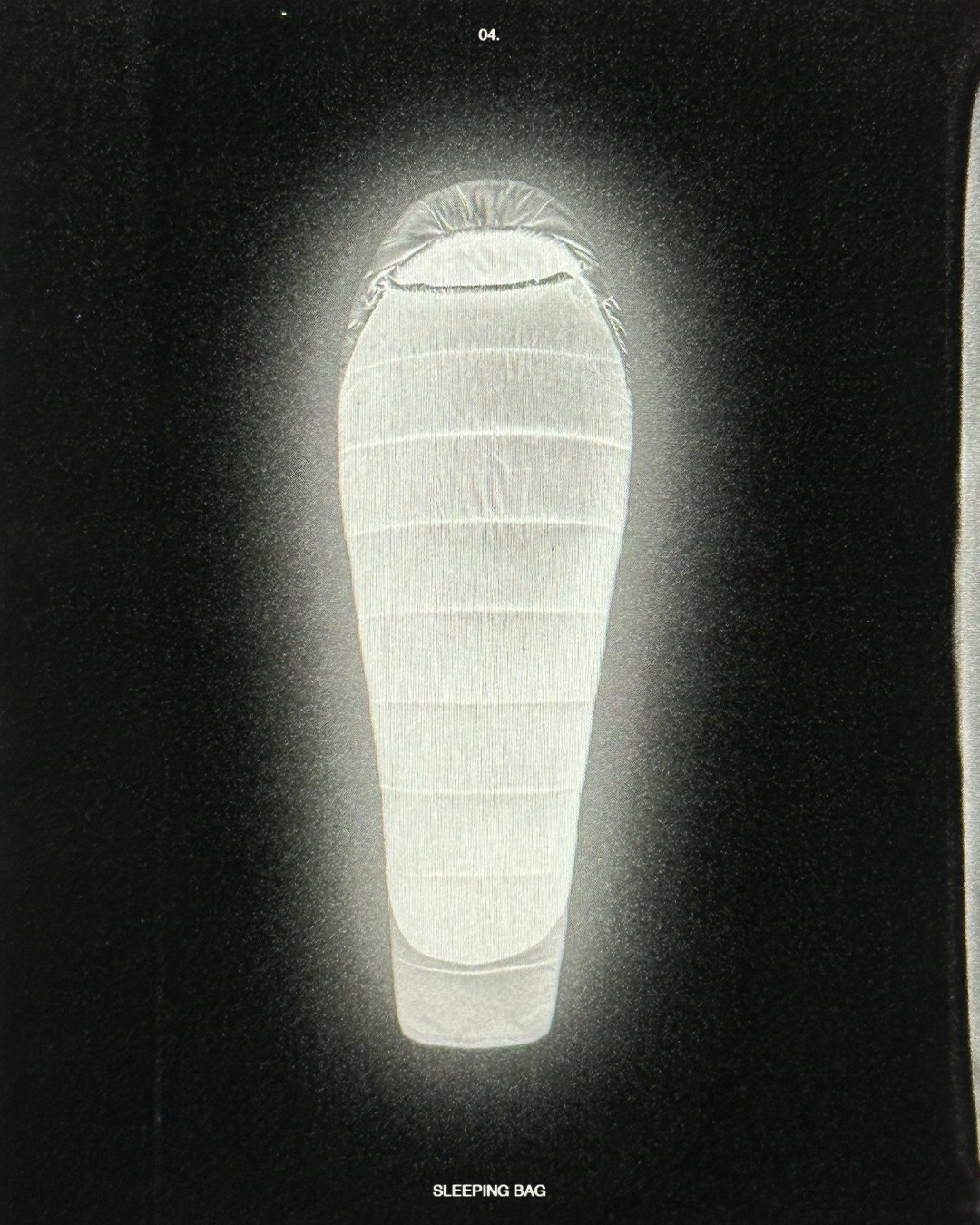 When faced with immersing ourselves in extreme conditions, the sleeping bag is a vital piece of equipment that assists us in staying out for longer in relative safety and, if used in conjunction with a tent, provides a sense of shelter.
The demand for insulated sleeping bags can be directly attributed to human's growing need to explore the Arctic and Antarctic regions in the late 19th century. Patented by Pryce Jones in 1876, the original design of the sleeping bag was based on the Euklisia Rug, which was essentially a folded rug that required some minor adjustments.
As the brands at the forefront of sleeping bag design continue to innovate across all areas, from the efficiency of insulation technology to compression bags, it allows adventurers to explore the extreme cold without reprieve, while still fulfilling its core function: providing warmth and shelter.
The proprietary element that dictates your warmth is insulation. To this day, the debate of synthetic versus natural down proves to be a contentious topic, with those on both sides disregarding the other in favour of their go-to.
To optimise its efficiency, tried and tested field research has enhanced the overall design of the sleeping bag, from the development of hood shapes, dual-zip systems, collars and baffling constructions, as well as interior envelopes to house sleeping mats and other items. As we have seen with outdoor equipment, technical innovation never ceases.
All things considered, the impact of the sleeping bag on historic expeditions and modern adventures cannot be understated, allowing us to go further, for longer, than before. Providing warmth and protection no matter the circumstances, you can always rely on the sleeping bag for sanctuary.
Cold Counterparts IV __ The Carabiner.
The Tool of The Heights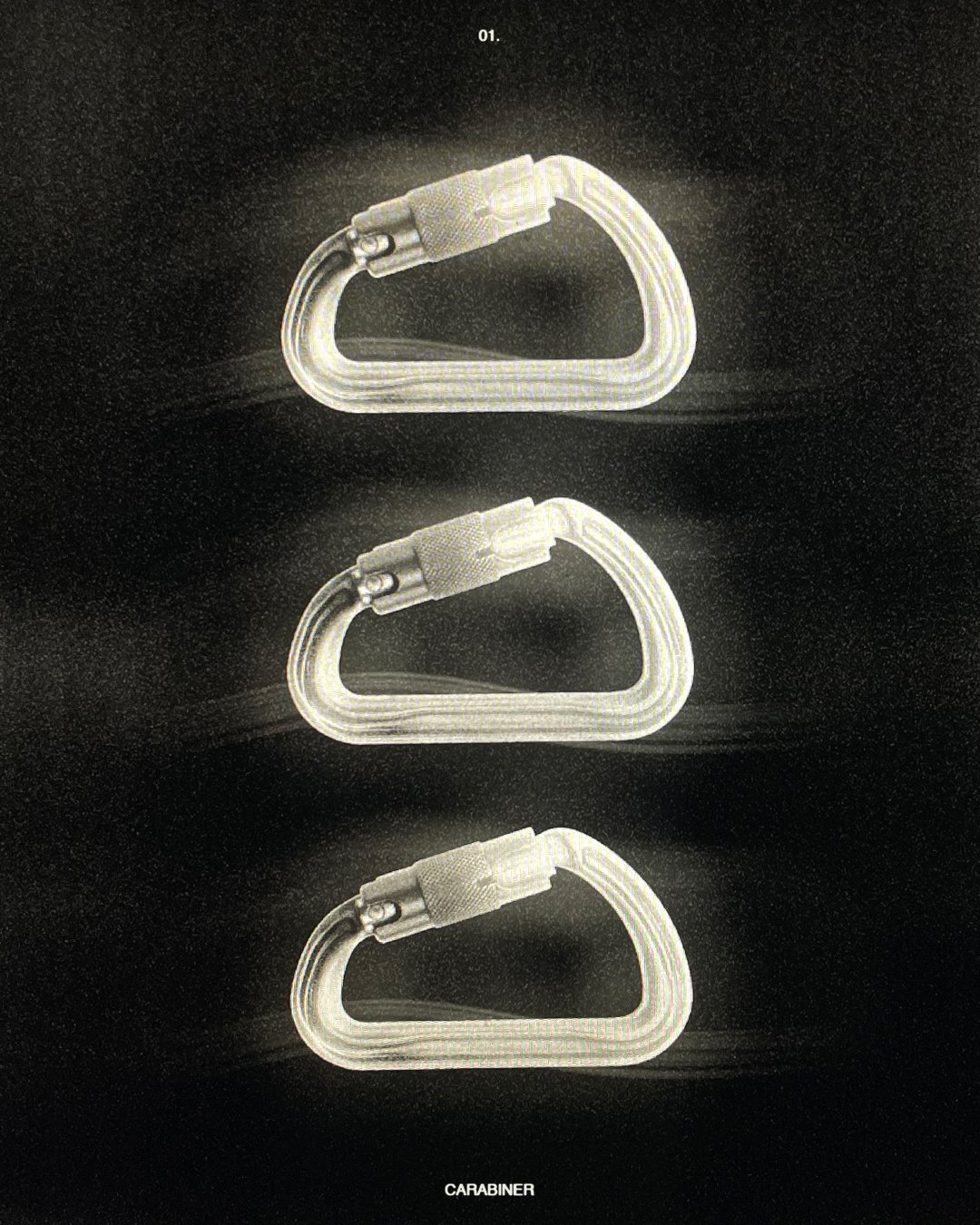 Stemming from the German word, karabinerhaken, the carabiner is a metal loop that closes with a gate and is typically used in climbing. Like other pieces of outdoor equipment, it is hard to imagine where we would be without it and what we would have sacrificed.
In 1912, Otto Herzog, a German climber who also invented the carabiner, suggested that his friend, Hans Dülfer, should use one during his climb of Fleischbank: a 2,187 metre-high mountain in the Northern Limestone Alps in Austria. His journey was ultimately successful and allowed Hans to safely climb the mountain's east face.
With the carabiner solidified as the go-to piece of equipment linking piton and rope, it gave way to mountaineering being safer and more accessible for those who were looking to push the boundaries of human endurance. As a result, it meant that mountains that we had yet to summit and explore, like K2 and Nanga Parbat, began to welcome human footsteps.
Over the years, the carabiner has undergone continuous refinement to ensure it remains fit for purpose across all conditions. Today, there is an expansive array of carabiner shapes and gate types that open up their use but also determine their compatibility in certain conditions. In the cold, thick gloves reduce our dexterity making it harder to open and close the carabiner, so many shapes have been designed to be more ergonomic to account for this struggle. Considering that operating a carabiner while wearing gloves greatly affects our dexterity, especially in biting conditions, users seem to flip between self-locking and locking gate mechanisms as their go-to tools. It's a fine balancing act between accessibility and needing the most resistance.
When you consider their durability and the load that carabiners can sustain, they are a testament to the saying, 'Looks can be deceiving', as they assist mountaineers and climbers in their pursuit of reaching higher altitudes than before.
Cold Counterparts V __ The Mountain Stove.
The Tool That Simplified Eating and Drinking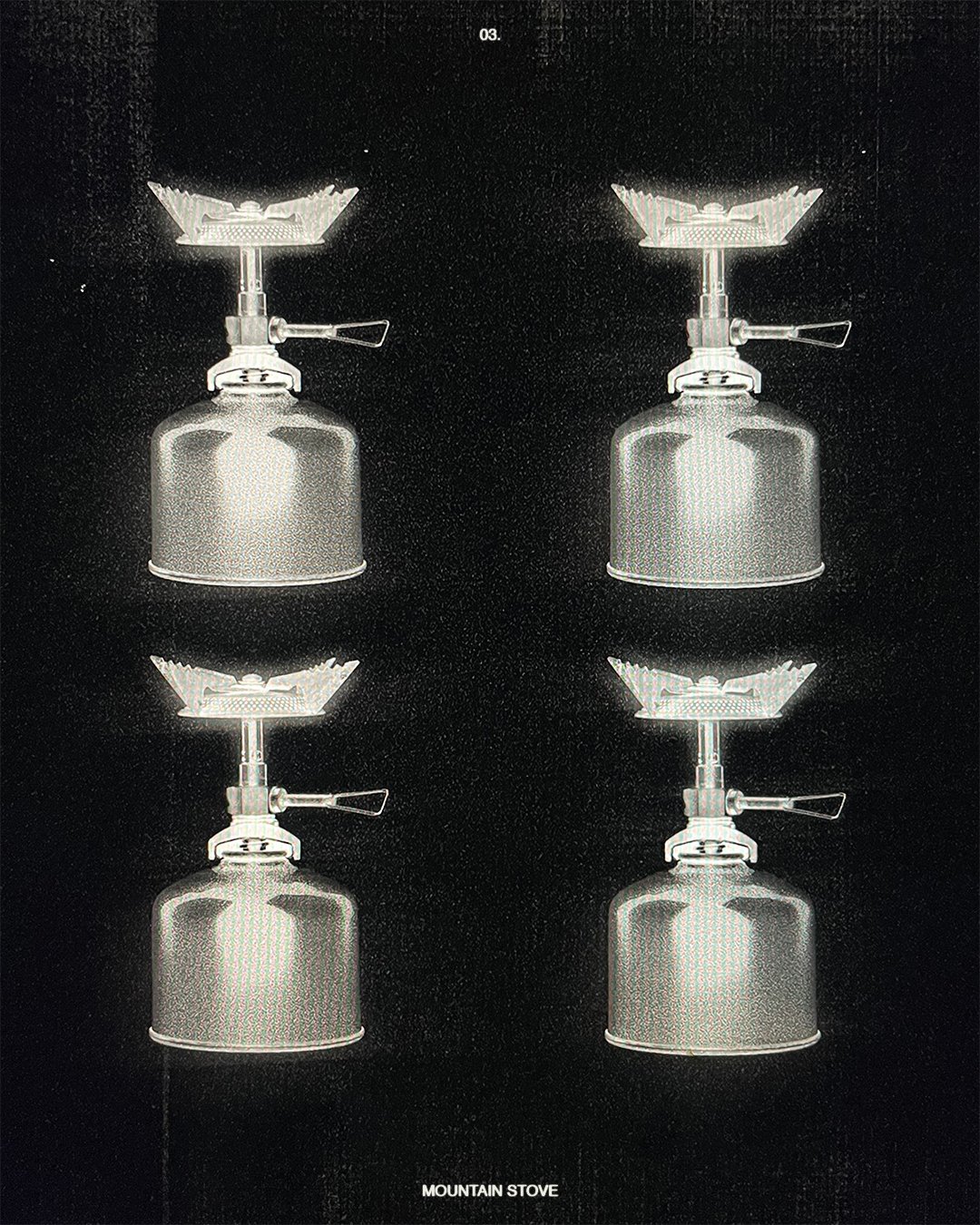 Held in such regard, the mountain stove was ranked 'just behind the Jeep' in its usefulness by Ernie Pyle, an American journalist and war correspondent. As a tool for survival, it's hard to pin down something more critical in its ability to melt ice/snow for water consumption.
In inclement weather, we need heat at a moment's notice to warm up food or melt ice and often don't have the resources to make a fire, or perhaps it is not safe to do so. The mountain stove is a piece of equipment that streamlines this stressful process when the cold is starting to set in as it can be erected at a moment's notice without fumbling around with assembling wood and tinder.
Considering the physical and mental demands of being outdoors, especially in the cold, the mountain stove was, and still is, designed to be as simple and efficient as possible to operate at its core. From all-in-one systems to ultra-lightweight stoves, the mountain stove varies in size and efficiency depending on its intended use, whether you are deliberately minimising the weight of your pack for multi-day trips or need a convenient option at a moment's notice. Gas stoves are cited to offer better performance when used in cold weather or at altitudes as liquid gas tends to burn hotter.
According to those who have tried melting snow or ice in a field context, there are a number of things to bear in mind and take note of; ice is preferred over snow because it melts faster and provides a greater volume of liquid. Contrary to what you may believe, maintaining a regular input of water can keep hypothermia and the effects of frostbite at bay.
Without access to clean drinking water for hydration or a means to warm up food, our ability to explore cold terrains would be compromised and expeditions would be unnecessarily cut short. But, in areas where there is an abundance of snow, it can only mean one thing: plenty of water.
Researched, curated, developed, and written by @aligeorgehinkins, Cold Counterparts is a series of purposeful deep dives into a curated collection of equipment, pieces and elements that play a crucial role in humans' endless pursuit of staying out for longer.
COLD STUDIES__AW23
Documenting the endless pursuit of staying outside for longer.
Cold Studies is a platform dedicated to cataloguing, studying, and sharing all things to do with outdoor exploration in cold weather conditions.