We believe that everyone should be able to access the outdoors. That's why we've teamed up with Ed Jackson, Berghaus ambassador and recovering quadriplegic, to show that, with the right support, guidance and kit, any adventure is possible.
Earlier this year, Ed sets his sights on climbing Mont Blanc: the highest peak in the alps. Although adverse weather conditions have temporarily prevented him from achieving his dream, Ed joined world class climber Leo Houlding to take on two intimidating peaks in Switzerland, Allalinhorn (4,027m) and Weissmies (4,017m), in just 48 hours.
The aim was to summit Mont Blanc. We didn't achieve that, but actually, we ended up achieving so much more.
Ed Jackson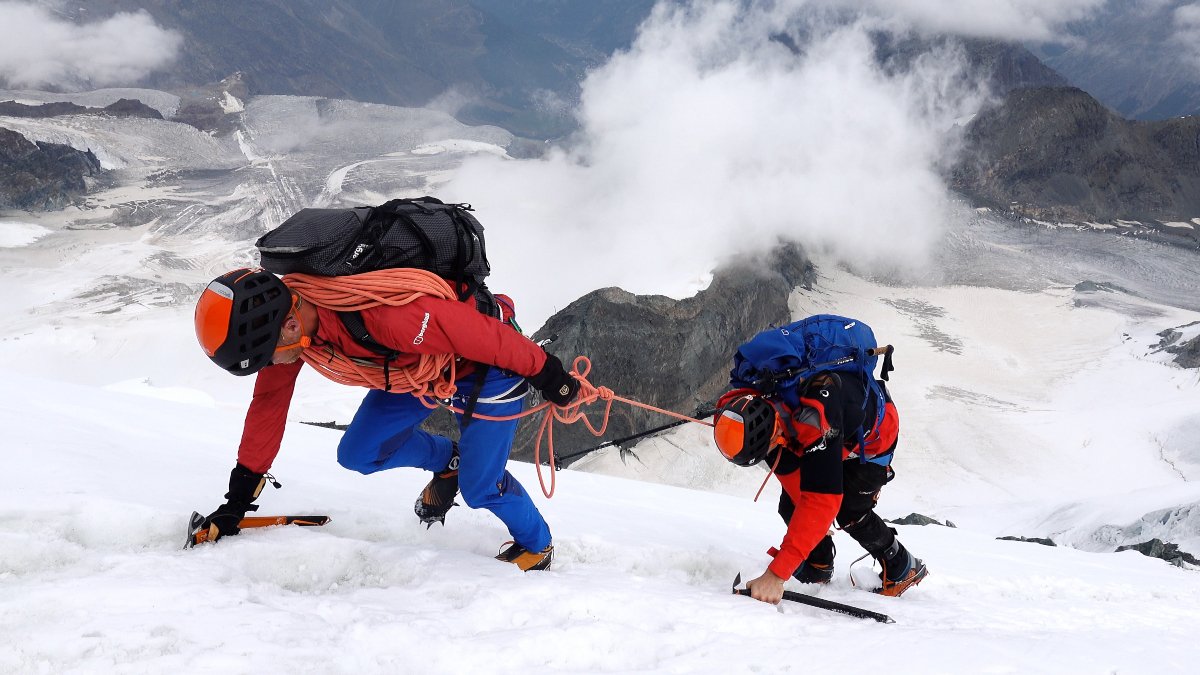 To help Ed on his journey, we set him up with the best specially adapted kit we were able to produce, from our very own Sunderland-based sample room. From this, Berghaus Adapts was born – part of our long-term vision to make sure our kit empowers everyone to live their best life outside. We're now expanding our partnership to Ed's charity, Millimetres 2 Mountains, to adapt kit for Ed's beneficiaries and work out how we can use our expertise to help more people access the wonder of the outdoors.
I never thought it would be possible to take on these sort of climbs and I know many others who face similar barriers to me would feel the same. My goal for this expedition was to inspire others to get outdoors, to challenge themselves and to show that adventure can be accessible for everyone.
Ed Jackson