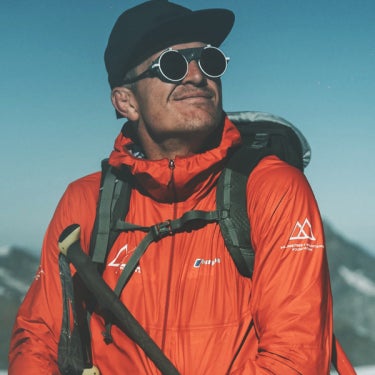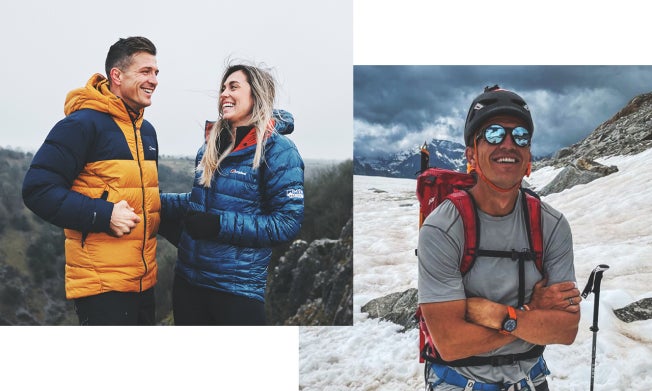 Nothing can keep him from the outdoors
Favourite location: Nepal
Highest peak: 6800m
Founder of Millimetres 2 Mountain

In 2017, Ed injured his spinal cord. That ended his professional rugby career. And he was told by doctors he'd never walk again.

A year later, he climbed Mount Snowdon.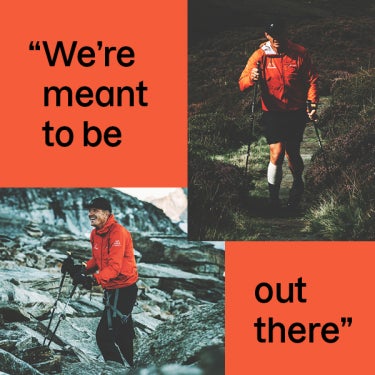 Getting back out there came down to good planning. And confidence.
Because when you get caught on a -30°C mountainside without a tent – it happens – you need a bit of both. We collaborated with Ed to create special kit, so he could be ready for anything. For example, we've made jackets with extra ventilation to help him regulate temperature. And trousers with a handle on the left knee, so he can lift his leg by hand if he needs. All this work led to the creation of Berghaus Adapts – our initiative to open the outdoors up to more people.
But our gear wouldn't get Ed very far without his enthusiasm for the outdoors. And he wants other people to see it too.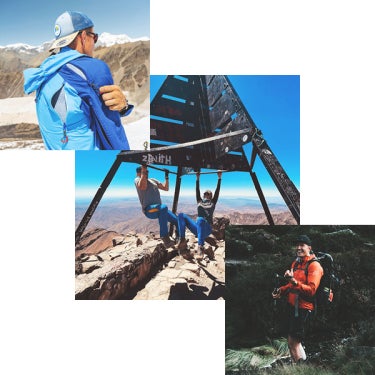 Everest on a staircase
Ed's (sort of) climbed Everest. He made the peak – by clambering up and down his parent's staircase. 2,783 times.
But he does just as well in the real mountains, too - having summited two Alpine mountains in 48 hours with Leo Houlding.
And after "finding himself" in Annapurna (he admits the cliché), he created the charity Millimetres 2 Mountains . It's all about getting everyone out of their homes and into the fresh air. No matter their physical and mental health.
We're working with the charity to help kit out others like Ed, so they can experience more in the outdoors.
"We're not meant to be sat at desks or staring at screens all day. We're meant to be out there."