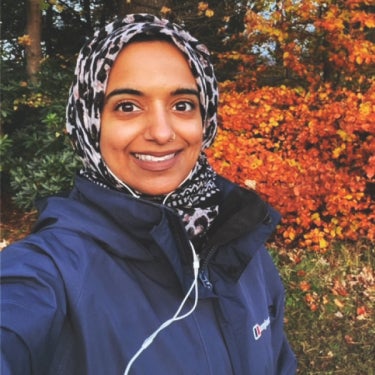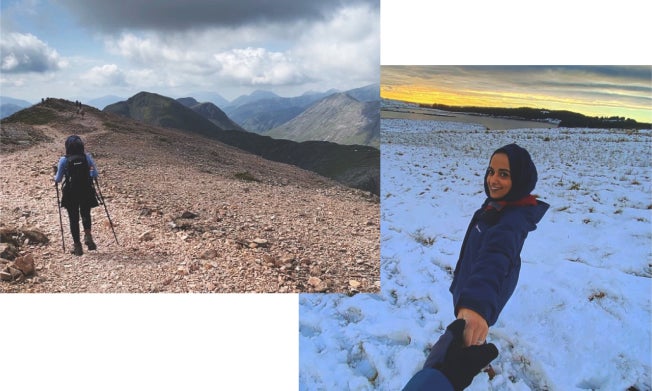 The Hillwalking Hijabi
First Munro: 2015
Heaviest load: her 14lb baby, strapped to her back
Worst conditions: knee-deep in snow and high winds on Mayar and Driesh

Zahrah started hillwalking as a way to cope with stress.

While on the mountains, she noticed something: there were very few people who looked like her. What could she do to change that?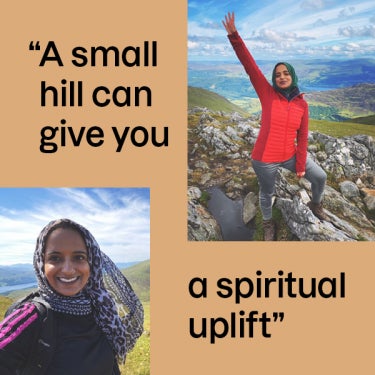 It wasn't love at first walk.
When Zahrah's friends first took her up a Munro – a Scottish mountain over 3,000ft – a total lack of fitness made it tough going. Then there were the stares she got as the only hijabi for miles around.
It was a year before Zahrah returned to the Munros near her hometown of Glasgow. This time, she felt a huge mental release.
She wanted other people – especially Muslim women and people of colour – to feel the same thing. Because the outdoors is for everyone.
And so, The Hillwalking Hijabi was born.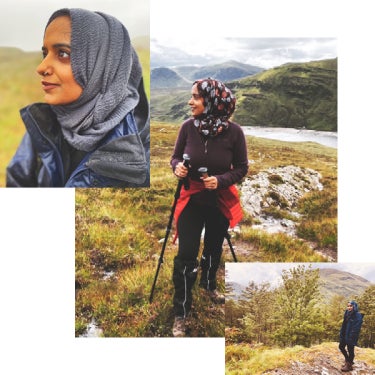 Full-time chartered accountant. Instagram sensation. Mum to Harris.
Zahrah documents her hikes on her Instagram account to show how accessible it can be.
She also offers advice to beginners, to share her love for being outdoors. And answers questions from those who are feeling like she used to: a little daunted.
For years, Zahrah would head outdoors every chance she got. Now with a small child, there's more planning involved.
But she's still out there. Bagging Munro after Munro. And breaking down barriers with each sure-footed step.
"Some days, big adventures are the way to go. But a small hill or even a park walk can give you the same physical, mental and, for me, spiritual uplift."