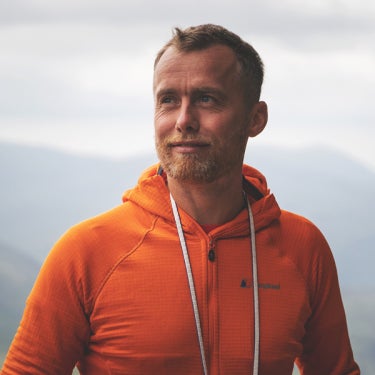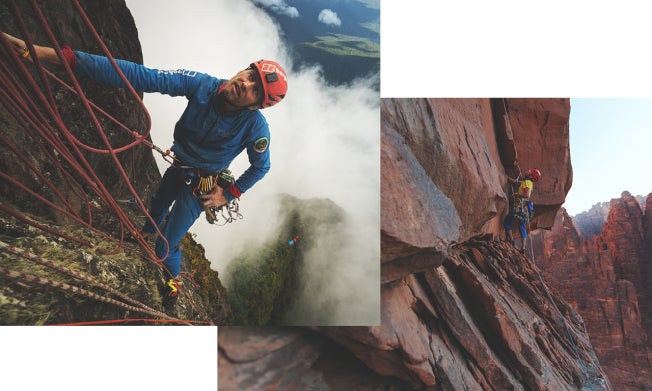 From rocky outcrops in England to the ends of the Earth.
If it's steep, adventurous and extreme – that's where you'll find Leo Houlding.
Over three decades, Leo's made landmark climbs of all sorts of landmarks.
But he's still hungry for even more extreme adventure.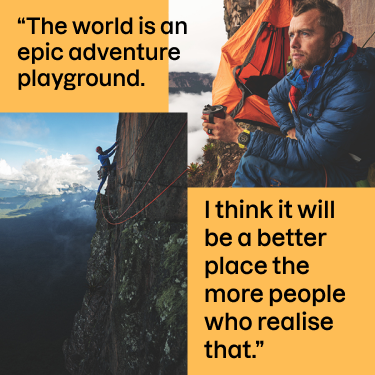 We've worked with Leo for 25 years. And in that time, he's probably spent more time outdoors than in.
First ascents on all seven continents. Spent weeks camping on the world's tallest cliffs, climbed Everest, in 1920's tweeds - as you do.
He's skydived into the Arctic, snow-kited across Antarctica and led teams to climb giant walls deep in the Amazon.
Mountains, deserts, jungles, polar regions, you name it – he's done it. And made a load of award winning films to prove it.
Leo's still pushing himself to see more and do more. As he always has.
Whether it's 'out-there' missions live streamed on social, or mentoring rookie climbers on gnarly trips and taking indigenous locals up massive climbs, Leo is pushing himself even more to share the adventure with others.
As a trustee of Outward Bound, he's also keen to get the next generation off that sofa, out of those comfort zones and to break down barriers into the wild.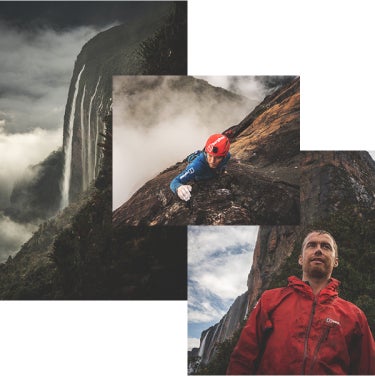 It runs in his blood.
As proved by his kids Freya and Jackson who've already been on more big adventures than most before they've finished little school. The massive North ridge of the Piz Badile or South Pillar of Stetind aren't your average family outings!
"Adventure is good for the mind, body and soul. For old and young, rich and poor. The more people who realize that, the better."
We couldn't get a quote from Leo – he was halfway up a mountain. Surprise.