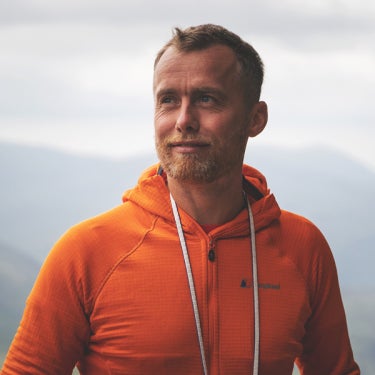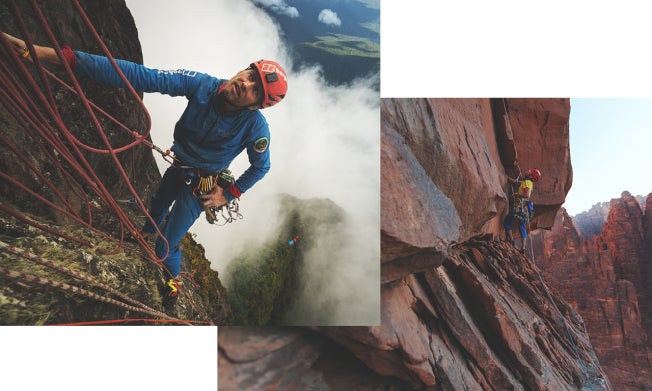 'Enthusiast' doesn't even come close
First to climb: Ulvetanna's East Ridge, Antarctica
New route on Spectre: 1,000 miles – and kites
Antarctic expeditions: Two

Over three decades, Leo's made landmark climbs of all sorts of landmarks.

But he's nowhere near running out of rocks.
We've worked with Leo for over 20 years. And in that time, he's probably spent more time outdoors than indoors.
Six of seven continents. Many of the world's most famous peaks – including Everest, naturally. And many lesser-knowns, too.
Antarctica's Spectre. Arctic Canada. El Capitan. And the Prow of Roraima – a flat-top mountain in South America that inspired Arthur Conan Doyle's The Lost World and Disney's Up.
He's made headlines throughout it all. And as a Trustee of Outward Bound, he's been just as keen to get a younger generation out into nature.
Leo's still pushing himself to see more, and do more. As he always has.
In 2004, for example, he decided that he'd had enough of climbing down mountains. So he started jumping off the top instead – helping to lead the charge for para-alpinism.
If you think he seems familiar – he probably is. He does lectures, talks, and regularly shows up on the telly and in films. He once thrashed Jeremy Clarkson on Top Gear, in a car vs climber race in Provence.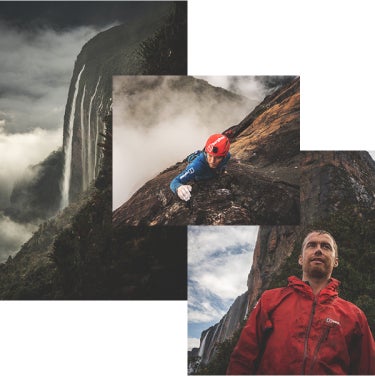 Adventure runs in his blood
As proved by his daughter, Freya. When she was seven, she climbed Piz Badile, a 3,350m Alpine peak, without help.
More recently, the Houlding clan – plus a couple of llamas – took on the American wild west. And came face to face with a bear. As you do.
We're not going to try to guess what's next. Leo will surprise us in due time.
We couldn't get a quote from Leo – he was halfway up a mountain. Surprise.