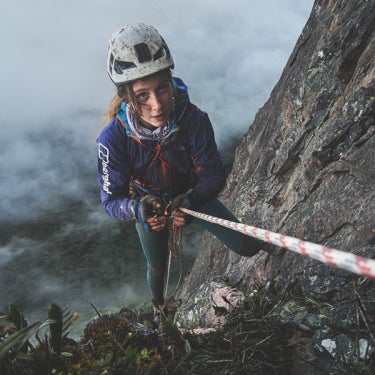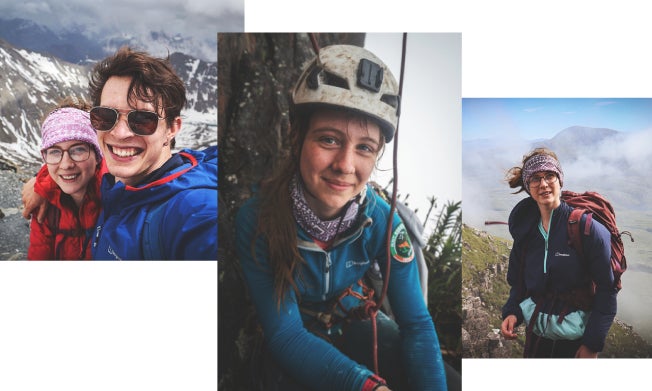 Rocks, rain, roads. All great stuff.
First climb aged: 10
Favourite location: NW Scottish Coast
Peaks summited: She's lost count

Anna grew up in the Lake District, with the outdoors on her doorstep. Her dad hooked her on climbing at the local wall. And she's only gone further, and higher, since.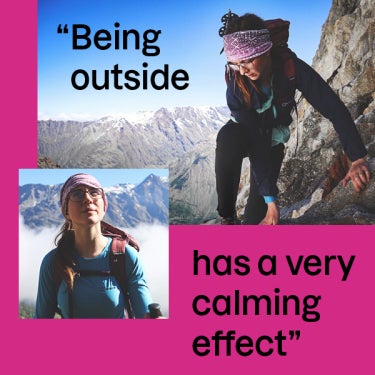 Anna's a big Classic Rock fan. The book, that is.
Ken Wilson's compilation sets out 83 'must-climbs' across the UK. Anna's the first-ever person to climb all of them without driving between locations. That's 2,400km by bike to her tour, on top of the climbs. Plus, since it's the UK, she also endured 'day after day' of rain, slippery rocks and poor visibility. Not easy going. But not off-putting for Anna. She's already thinking about what's next.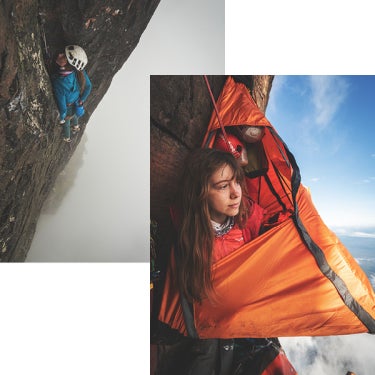 Heading further out – and further up
Anna's got through an awful lot of rocks for someone in their mid-20s. The UK isn't her only scrambling ground.
In 2019, she explored the yellow-slimed jungles and steep faces of Venezuela's Mount Roraima with a team led by Leo Houlding.
They spent nearly a month hiking uphill, hacking through the jungle, and hanging off cliffs. The result – worth it.
But you don't have to find a sludgy rainforest to enjoy yourself. As Anna says, the outdoors is there for everyone. Make the most of it.
"Being outside has a very calming and grounding effect on most people, and I hope everyone can experience that."