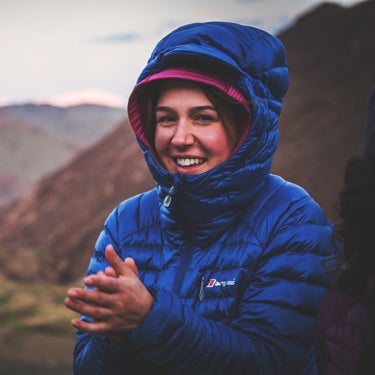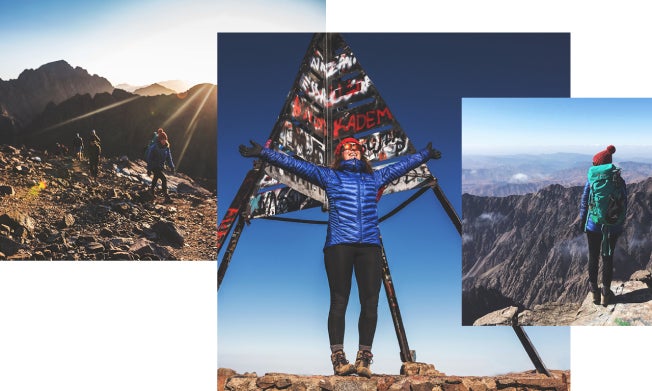 The hills are alive – with friendship.
Longest trek: 10 days across three highest peaks of Atlas Mountains
Favourite location: the Cairngorms
Members of Iona's Adventures: 4,600 and counting

Iona grew up in the Scottish countryside. But it wasn't until she moved to Aviemore that she started truly exploring the outdoors.

Hiking. Snowboarding. Mountain biking. All while working as a full-time nurse.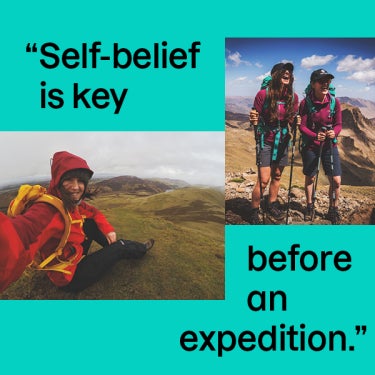 Iona's Adventures are your adventures, too.
Fitting outdoor life around daily life is no easy feat.
As a nurse, Iona knew this all too well. So when she started her walking group in 2018, she wanted to show that an adventure is what you make of it. No matter how big or small.
Iona also liked the idea of connecting people while connecting with nature. She invited people to join her hill walks, and share their experiences together online. Iona's Adventures was born.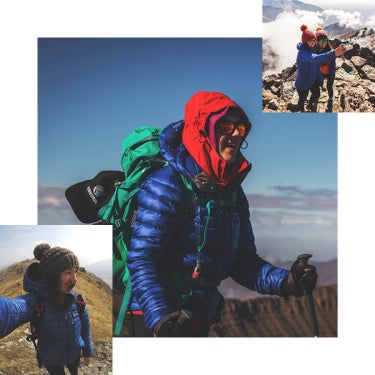 Better together.
Iona's Adventures is now 4,600 people strong. And her Instagram community is even bigger. Together, community members have hiked all over the UK and beyond, forging lifelong friendships along the way.
Her proudest achievements so far include hiking up Sgor Gáoith in the Cairngorms, completing the Great Glencoe Challenge, and going on her first walk with her baby.
More adventures await. In the meantime, her walking group is out there, still swapping stories and sharing good company.
"It's easy to talk ourselves out of achieving our goals. So self-belief is key before an expedition because the mind is powerful!"