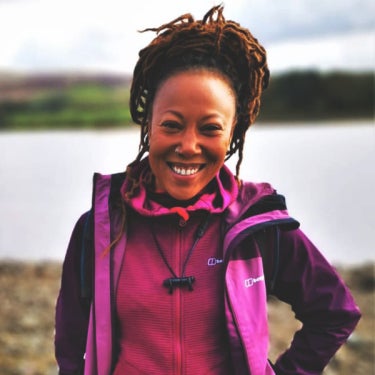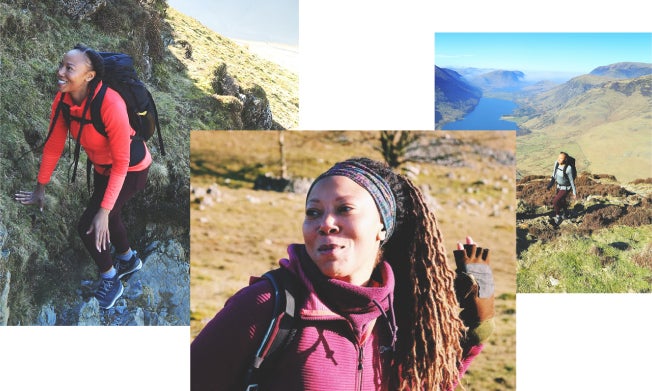 Avid walker. Community builder. Stereotype challenger.
Founder of Black Girls Hike
Favourite location: Peak District
Largest BGH hike (so far): 100+ people in Epping Forest

Rhiane founded Black Girls Hike (BGH) in 2019 – because she saw a lack of representation in the outdoors world.

The name really says it all.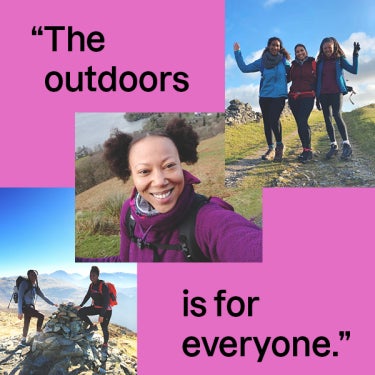 Walking together builds confidence.
The same type of confidence Rhiane had when she packed in her role in the civil service and make BGH her full-time job.

She says it was a 'leap of faith'. And there have been many more leaps since – including a spot of paragliding in Colombia.

But for all the jumping, Rhiane's feet are firmly on the floor. Because all she really wants is to help black women and girls meet, walk, hike, climb, and cave. And have a great time.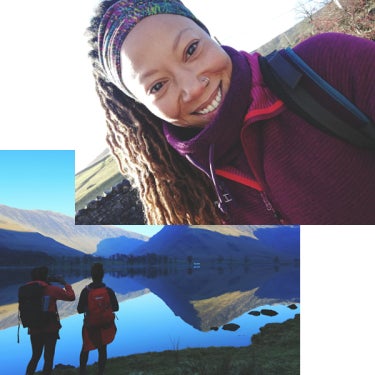 BGH goes beyond the UK.
The group recently climbed Pico Ruiva in Madeira. And Rhiane has Central America in her sights for 2023.
When she heads out next, we'll be right there with her. Because this work needs to happen – and it needs to be recognised.
Rhiane's already received a 2022 Royal Geographical Society Award for all the hard work. We're sure there's much more to come.
"The outdoors is for everyone. Enjoy it in whatever way you choose."