When Leo Houlding returned from the Antarctic Spectre Expedition, the team were honest about not being able to achieve everything they set out to. In this article, Leo discusses the difficult decisions vs reality and how you quantify potential failures against personal and expedition goals.
"Because I feel a drive deep in my soul that against sensible reason or rational logic compels me to see how far I can go. To test all the skills and knowledge that I have learned along my journey through life and to see what I am capable of. To express myself with passion, without fear to my full potential."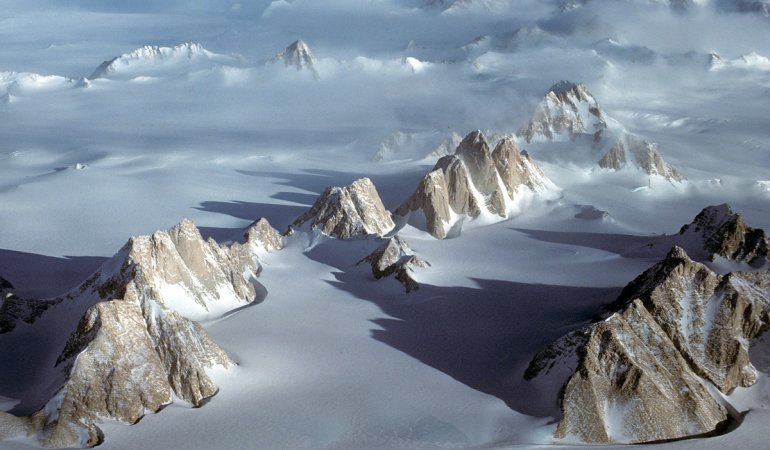 Can you prepare for failure?
The only time one will ever truly reach one's limit is during failure. The greatest successes are those that came closest to failure but do not.
Failures survived without serious physical or psychological consequences are the only times we will ever truly reach our absolute limit and walk away. It is failure from which we learn the most and failure that inspires us to try again. Failure was probably also my greatest fear on this trip.
I was not fearless of the Spectre Expedition, but I was without fear that we are insufficiently prepared, equipped, supported and capable of overcoming each and every challenge we would face.
Prior to Spectre, myself and Jean had done our homework, we had spent countless hours meticulously selecting each item of equipment, the most capable independent logistics provider on the continent, A.L.E and we spent our whole lives developing the assets we needed to make Spectre happen.
Fear is a terrible inhibitor but also a vital ally on any journey. Listening to its advice but not relenting to its foreboding is an empowering and exhilarating exercise.
In my companions, whom I knew much less well than on previous trips, I was none the less confident that not only can we deal with all these hazards and hardships, but that we can do so with smiles on our faces and joy in our hearts.
The hazards and hardships of Spectre were the challenges we wanted to embrace to find the deep satisfaction that comes from knowing them.
To be out there, with Jean and Mark, doing all that I have described is the stuff that my dreams are made of and realising dreams are something we should all strive to achieve.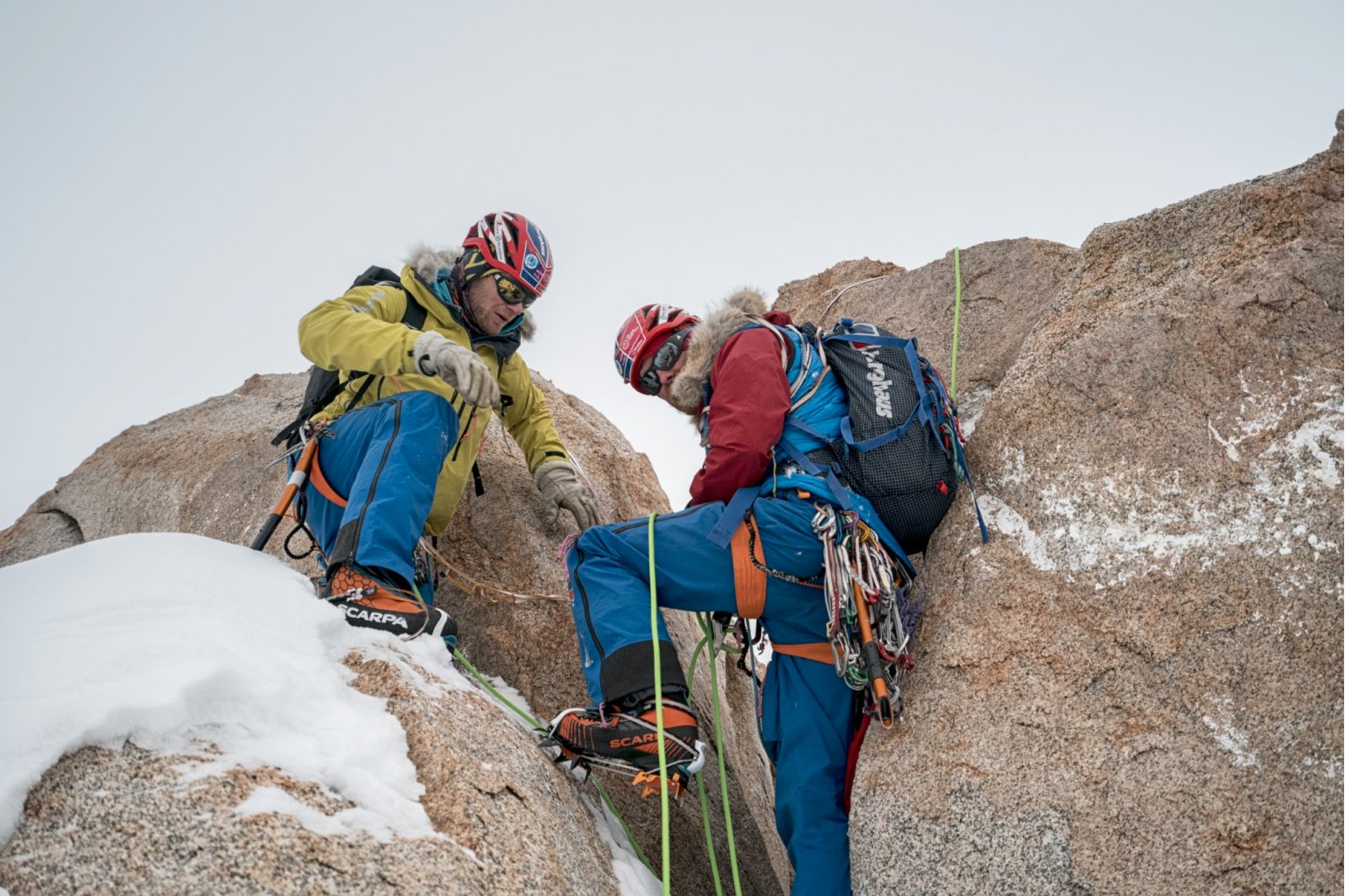 Facing decisions in the moment
Below, is a diary insert from Leo during the expedition, in which the team had to make some difficult decisions.
Day 20 (Expedition) – Day 26 (Antarctica)
Location = Spectre Base Camp
"In the last 48 hours we have experienced drastically changeable weather from 40+ knot gusts in the night that we feared may damage the tents, to dead calm with clear skies, but biting cold below -20C, to cloud cover and -7C; reasonable climbing conditions.
We have spent most of the day carefully studying the wall with binoculars and assessing our options. To stand a chance of completing our return journey on time we need to leave base camp around the 14th December. Realistically that means we have one shot at another big climb.
There is a stunning line up the South spur of The Spectre that I have had my eye on for a long time. It looks almost within reach, given a few days of solid weather. But it's a much more of a big wall than an alpine rock climb.
At least 500m of steep, clean granite with the upper section looking particularly complex and hard.
To attempt it within the margins of safety, taking into account our extremely remote position, our long journey ahead and the instability/harshness of the weather, we feel would require a much heavier, big wall style approach using a port-a-ledge and 5-7 days. We have decided that to attempt it in the fast light style we intended, is a level of commitment too far.
It is with pang of regret that we turn our attention away from the South spur of our desires. But Jean and I can take pride in our decision that whatever we do out here, our priority is to come home safely. We must not push too far. The slightest change in the breeze can mean life or death if you are not equipped for the situation.
Therefore, we have decided to focus our attention on a secondary objective. A skyline traverse of the Organ Pipe Peaks from left to right. A proud line and a major undertaking but with the option to escape off the back at each col, it is a far less committing prospect than the South Spur.
We have travelled so long, and worked so hard, to get here. I have schemed, trained, planned and grafted with so much energy to get us to this magnificent mountain. But we must accept we are at mercy of the weather.
Already this far out, and with such large-scale objectives, we need some stability to make a safe attempt at anything…"
You can hear more from Leo on his current Spectre Expedition Speaker tour to find out more about tickets and tour dates.