In the Studio with Izco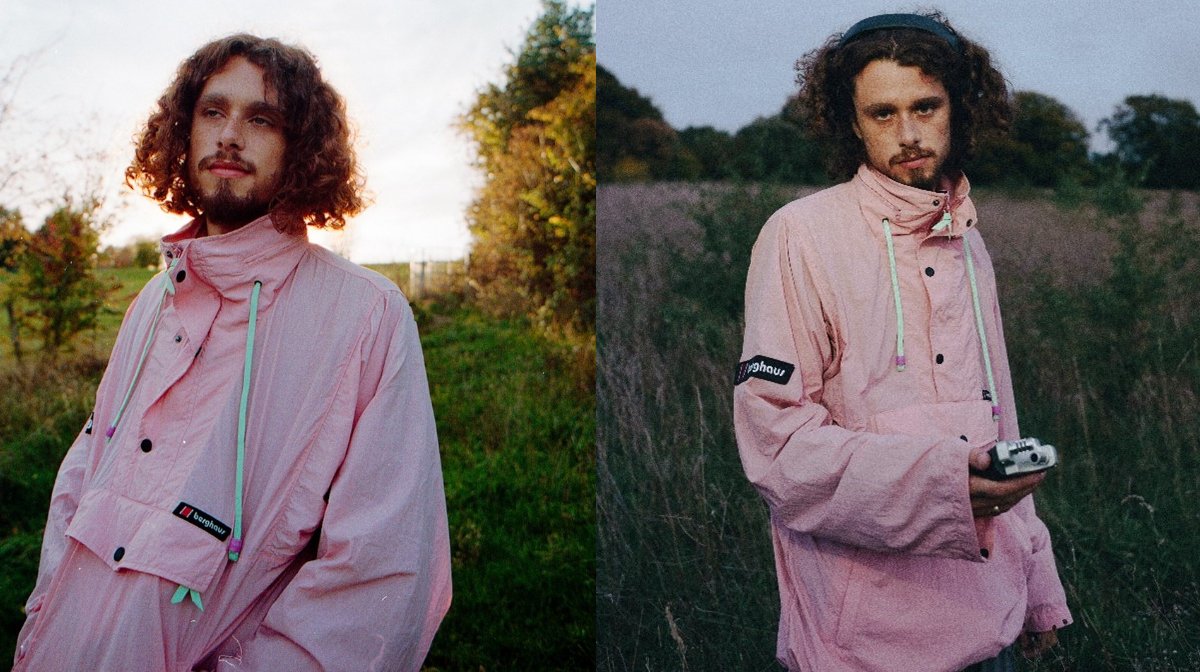 Izco is one the UK underground scene's best and emerging DJ and producer talents. As a musician he's created tracks for Novelist, Pink Pantheress and more recently the soundtrack for the Press FWD launch video (listen below) 'Castle'. You can also find him representing on Rinse FM and as part of the Brighter Days Family. The label and collective built out of the natural community created at his home studio in Hackney, includes a crew of artists that effervesce with talent. Names like Nia Archives, MC Dochi, JKarri are just a few of the family members in the fold which formed organically over the years from hanging and jamming together.
The Brighter Days label is a big part of Izco's sound collaboration and is key to his work with a selection of physical and digital releases cued up on Band Camp. At festivals this year he shelled out vibes by the bucket load performing b2b with Nia Archives at Glastonbury, followed by a full takeover on a hilltop for Meadows in the Mountains and then Outlook Festival in Croatia. To top off 2022, he played Fabric early December and then on NYE at one of his favourite parties, High Rise in Bristol. We sit down with Izco at his studio to discover what inspired him to create the soundtrack 'Castle'.
How did being at Happy Valley help you connect with the origins of rave?
"I can imagine how people were feeling coming from London. The next thing you know they're with their mates and all these people with a common cause in a setting that's so different from what they're used to. I think that for a city person to take a short journey and be somewhere with open space defo gives you a sense of freedom. I can imagine the freedom people must have felt in that area. It's like an opportunity to escape and rebel at the same time."
"I can imagine the freedom people must have felt in that area. It's like an opportunity to escape and rebel at the same time…"
How did you find your way into the UK underground sound?
"I think bass heavy music is a part of me. Aside from dance music, I make loads of reggae and – I think – that it's the first ever bass heavy music. For me, it all comes under the umbrella of music that's created to make people move… I kind of got into old school UK culture through making music… I was producing whatever was coming naturally to me… I just connect to it. It's so unique and it's like a part of culture in this country."
"UK underground music is as close as I come to being a patriot."
When you're creating do you have one ear on the dancefloor?
"I make music with the goal of making people feel something in a live setting. Translating whatever I'm feeling in the studio or whoever I'm with. The ultimate goal when I'm producing – anything dance based – is for people to interpret it in the way that they want and to convey a message through the energy of the tune."
"I make music with the goal of making people feel something in a live setting."
When you created the track 'Castle' (the PRESS FWD soundtrack) where was your head at?
"I definitely wanted to make something unique to me, but also something that fits under the umbrella of what we were talking about on the day [at Happy Valley]. I wanted a drum pattern that felt classic and something that's new and nostalgic. I knew that with these songs the drums are a big part of it. I had a nice drum pattern that represented early drum and bass with jungle influenced culture. The rest of it was deciding on what direction it was going to go – was going to be dark or bright? I was going for a euphoric kind of sound rather than anything overly happy or overly dark and angry – just like that space in between. Where it's interpretable and carefree."
So you created 'Castle' at your studio in East London – Tell us about your set up?
"My studio is in East London, at my family home. A lot of people have come up and come through this studio. It has been a blessing to be able to have a space where people are welcome from a young age to come and make noise. It's actually coming to an end as the house is being sold."
Sounds like the studio's been a huge part of your growth…
"I'm very sentimental about the studio and yeah, it's coming to an end now. This is a hub for me and the rest of Brighter Days (my collective/label). I've always liked making music in a variety of ways. I like having as many different opportunities for making new sounds as possible."
Tell us about your software and hardware set up?
"I use Logic software as a base, but I like incorporating live instruments. I play bass and I work with a lot of instrumentalists using the hardware; Korg synthesisers. I'm also really big into my sampling as well. I have mates who work in record shops, and I spend loads of time finding samples."
With your sampling do you use anything like an MPC?
"There's a nice Rolland sampler that's a modern, cheaper version of what the MPC does. With vinyl sampling I'm recording through my Technics, my mixer and then into the software. I could use it just for one clap or one kick, or I could use it for a whole segment of music that people might recognise."
And finally, you play a lot of parties with a rave energy. Are there any we should check out?
"High Rise in Bristol. The energy and what they've managed to create is a space where it's safe there, but still so free. My mind goes straight to High Rise whenever anyone asks me about anything like that."