I finished! 17 miles and 7500ft of ascent and descent in 6.5 hours might sound slow but that's about my average over the last few years so I judge that I must be on course to be ready for the Himalaya in September.
In fact though this annual race on the island of Jura has become much more than just a training exercise. The 250 or so runners and perhaps 200 others in support overwhelm the island's 200 or so inhabitants and give the weekend the flavour of a highland party.
Still feeling quite perky at the start
My pre-race preparations suffered a setback when a dog ate my flapjack just as we were about to start but it was a nice dog and soon we were off and I was able to position myself well to capture shots of runners sinking deeply into Jura's notorious bogs.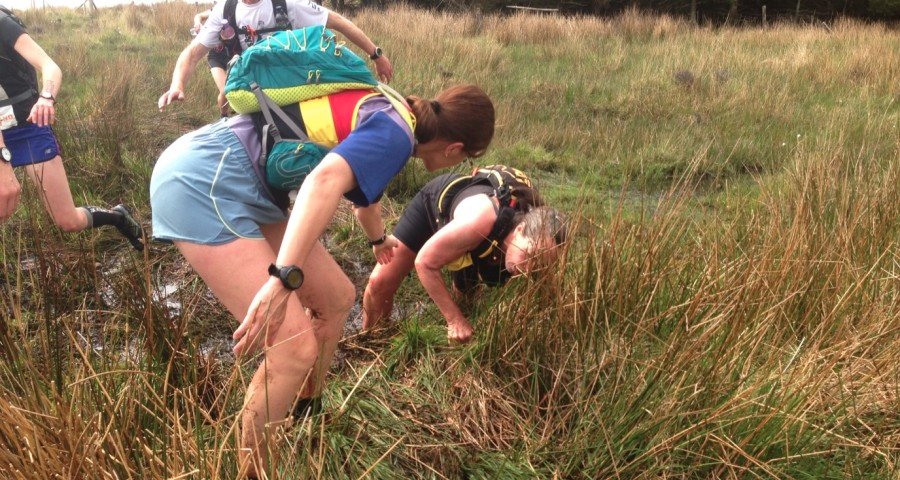 The fearsome bogs of Jura
Early mist cleared quickly and despite my photographic stops I was well inside the checkpoint cut-off times despite being close to the back of the field.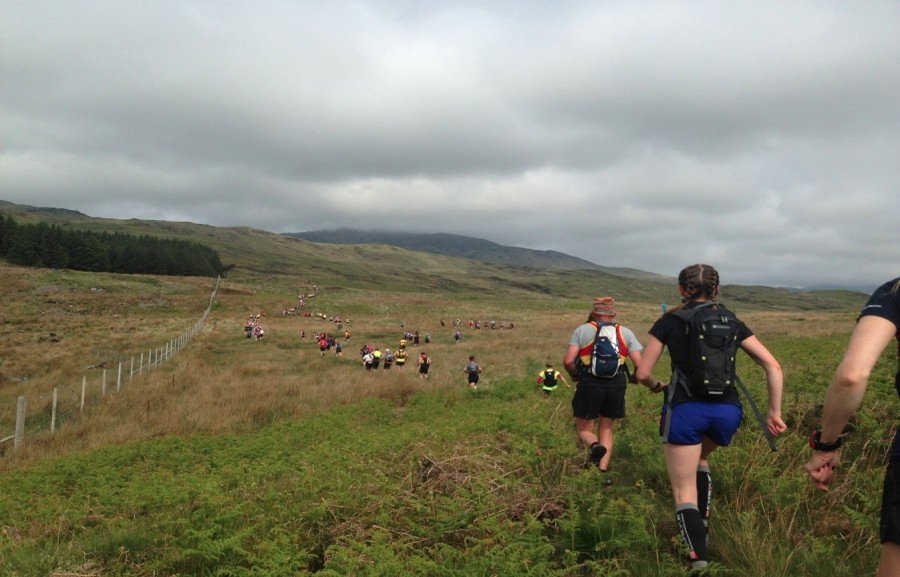 First mile – plenty of the field still in sight.
Those at the front of such races miss out on the relaxed camaraderie amongst those egging each other on at the back. I was determined to get a good photographic record of the action but after getting some nice snaps of people pretending to look perky my key failure was to fail to get an audio/video clip of someone spectacularly puking in a very unperky looking manner at the foot of the final Pap.
By taking a good line down the screes off the final Pap (an advantage of having been there before) I was able to overtake a surprising number of runners and hold most of them off up over Corra Bheinn and on the delightful but gruelling 3.3 mile section of road at the end. 222nd out of 248 starters. About average for me. Another Jura down and another 'training' milestone over.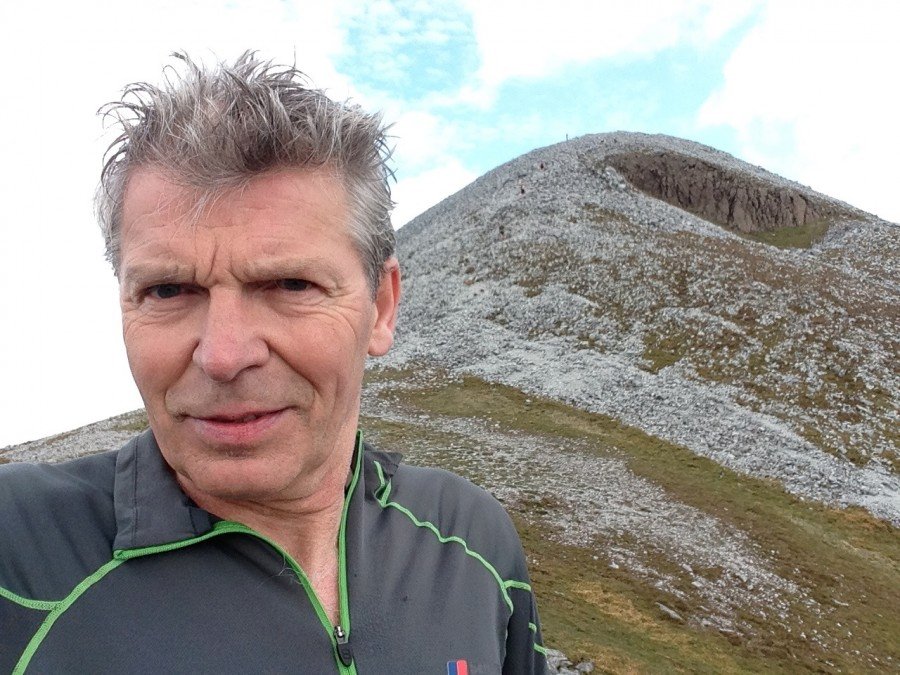 Final Pap – the dots ahead are the few people remaining in sight!
And I arrived home to find that the Indian authorities have approved our Mick and Vic expedition for an x-mountaineering visa. Yayy! Just the bureaucrats at the visa processing centre to deal with and then we are ready to go.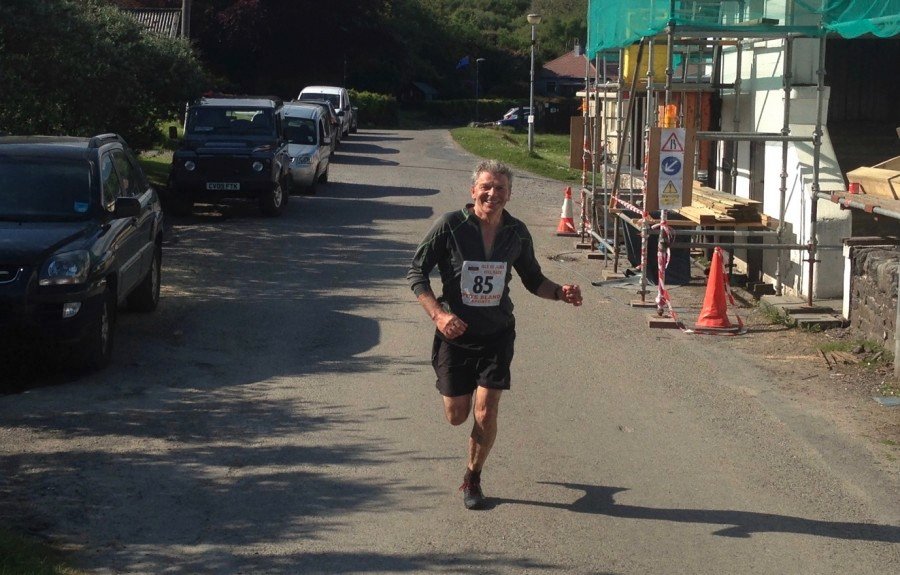 About to finish.