Earlier this year, partial quadriplegic adventurer Ed Jackson set his sights on climbing Mont Blanc. Although adverse weather prevented him from completing the expedition, Ed redefined his limitations to show that, with the right kit, any adventure is possible.
I knew that to get to the summit of Mont Blanc, it couldn't be just sheer grit and determination. I had to think outside the box.
Ed Jackson, Berghaus ambassador and partial quadriplegic climber
A former professional rugby union player, Ed experienced multiple fractured vertebrae in an accident in 2017 and was warned he'd never walk again. Since then, Ed has confounded experts and found a way to return to the mountains time and again.
His most recent expedition, which was documented in a film premiered at Kendal Mountain Festival, charts his epic journey with Leo Houlding to summit two Alpine mountains – Allalinhorn (4,027m) and Weissmies (4,017m) – in just 48 hours. The film charts Ed and Leo's meeting in Chamonix, Ed's physical and mental preparation for the climb, followed by the journey of his most challenging expedition to date.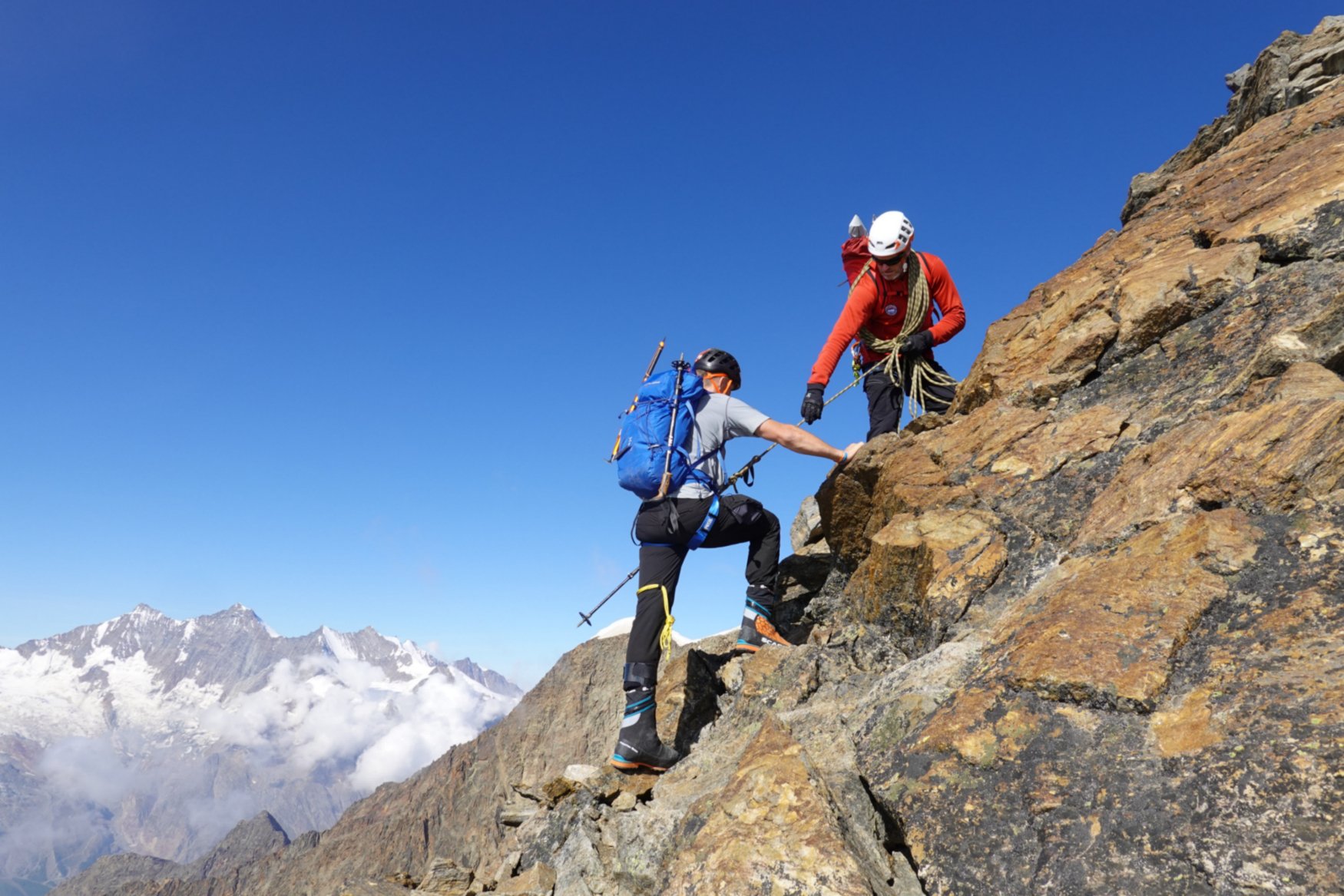 It was a humbling experience working alongside Ed, Leo and Adrian and creating a film which stands testament to both Ed's own resilience and his principle tenet that the outdoors belongs to everyone.
Stuart Kershaw, filmmaker and Director at In The Dark Productions
For this trip, we knew we needed to think outside the box. So, in the best way we knew how, we supported Ed with brand new kit packed with the latest technology and adapted it to overcome his medical and mobility barriers, including:
Essential access to support systems including his catheter, through the addition of zip panels
Enhanced agility with a handle fixed to the left knee of his trousers, enabling Ed to lift his leg while climbing and increase his speed by 30% on steeper snow slopes
Supporting temperature control through extra zip vents for a quicker cooling option