Now in their 24th year, the Piolets d'Or are the most sought after awards in mountaineering and will be presented in La Grave, France, at the foot of Meije massif, from 14-17 April. Mick Fowler and Paul Ramsden first won Piolets d'Or in 2003, for opening up the North Face of Siguniang (6250m) in China. They followed that up with awards in 2013 for their ascent of the Prow of Shiva in India. The latest accolade means that Fowler and Ramsden are the first team to win Piolets d'Or on three occasions.
Mick Fowler comments: "It is flattering to have one's climbs appreciated and to be able to look forward to celebrating fine ascents with like-minded alpinists."
Paul Ramsden adds: "It is always a pleasure to have my climbing activities recognised by my peers and a weekend of free beer in La Grave sounds excellent".
Mick Fowler and Paul Ramsden's climb on Gave Ding was in one of the remotest regions of Nepal, in a valley that had never previously been visited by westerners. Fowler and Ramsden climbed the mountain by a route graded ED Sup, on the north face in a six day push, and then descended to base camp over two days, via the west ridge and north flank. They were supported during the climb by Steve Burns and Ian Cartwright. Climbing in temperatures as low as -30 degrees Celsius, Fowler and Ramsden tested prototypes of products that will be part of the all new Berghaus Extrem range for autumn/winter 2016.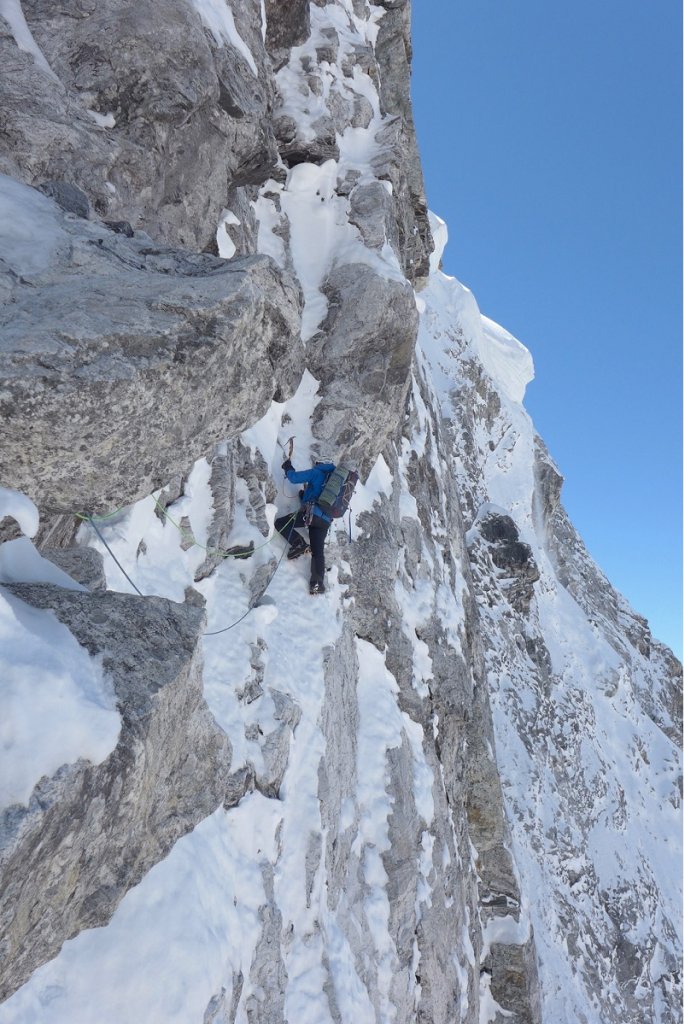 Mick Fowler commented on the expedition after returning to the UK: "The Gave Ding trip was absolutely brilliant – it couldn't have been better really. The approach and ethnic action were great, we were the first westerners to see the face, and it was as inspiring as we could have hoped. The mountain was unclimbed and the route gave safe, hard climbing on an eye catching line that led straight to summit, followed by an aesthetically pleasing different descent route. And the whole thing was a real adventure in that we were operating on gut instinct more than any detailed information."