When a trip is only a one month long 8 days is a long time to get to base camp. But some peaks are so urge giving that minor problems like this just have to be overcome.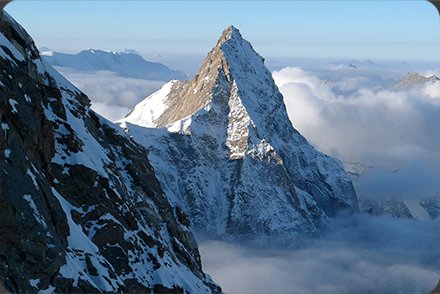 To Paul Ramsden and I Kishtwar Kailash was one such peak. Standing at 6,451m it's eye catching profile is visible from afar and it was both unclimbed, the highest in a beautiful, ethnically interesting area and technically challenging. A good combination of attractive features we thought.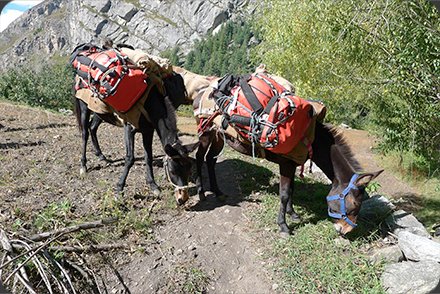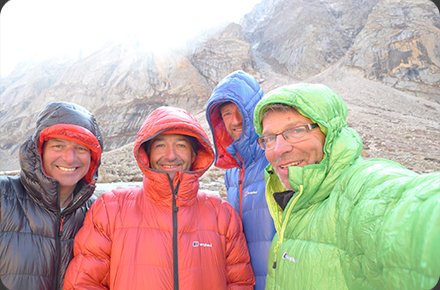 No mountaineers had been to this particular valley for over 20 years. Mule tracks needed rebuilding as we went, no locals seemed to know the best route to a base camp and we ended up doing a short ferry ourselves.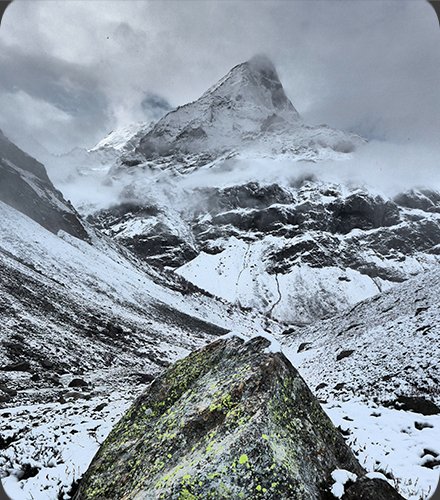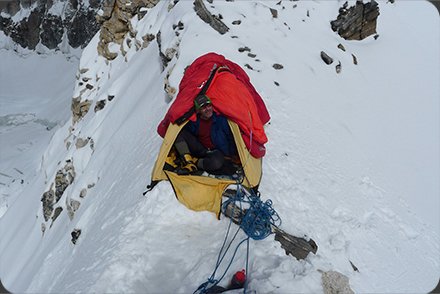 But rewards were rich in the form of a six day ascent via the south west face. After five days of wild spots to pitch our little tent, Eiger type icefields, thinly iced slabs and a Scottish style gully we enjoyed a perfect weather open bivouac below the headwall.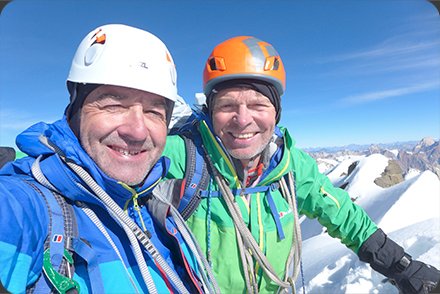 Here Paul had to thaw a blocked stove down his trousers and I had to get my sewing kit out to prevent my rapidly reducing waistline causing my trousers to fall down. Day six saw technical pitches leading direct to the narrow snow crest forming the summit. Bliss.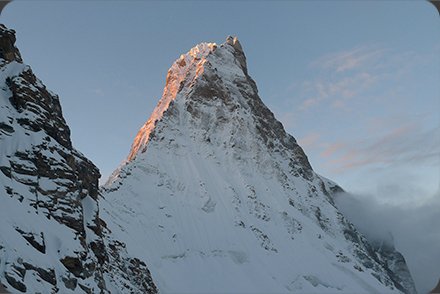 And as so often the summit panorama revealed a whole range of new, inspiring objectives. One adventure successfully completed and many more opportunities discovered. There's just not enough time to get them all done in this lifetime.
And we need not have worried about the length of the approach. We were back in the UK two days early. Maybe we could have sneaked another climb in?
Berghaus Store
For outdoor clothing from Berghaus including waterproof jackets, women's rucksacks and more then please visit our online store. You can find a wide range of gear for climbing, trekking, mountaineering and other activities.